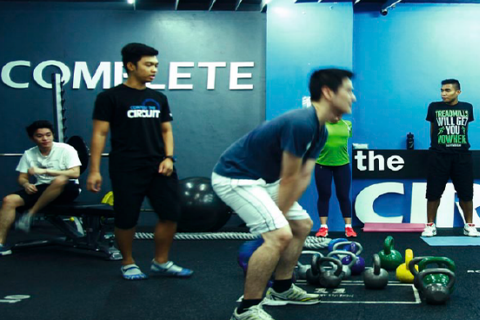 <>For the regular gym rat with a set workout, the layout of 360° Fitness Club in Ortigas, Pasig City may seem a bit odd.
There's no recessed lighting, an army of treadmills lining the wall, or a mosaic of flat screen TVs on display. With blank walls, rubberized floors, and an obvious lack of your typical gym machines, the fitness area is spartan and industrial.
Instead, there are a few wooden boxes sitting in the middle of the floor, and a rack of medicine balls on the side. There's a pull-up bar in the corner and a few light dumbbells lying around. And these, many swear, have helped them achieve the healthy lifestyle they've been looking for. To date, the club has 1,500 clients, 30 percent of whom are transferees from other gyms.
A quick, intense routine

It's called circuit training: a combination of successive high-intensity aerobic exercises designed to give the body a pounding to help build endurance, strength, and encourage weight loss. Participants perform specific exercises in "stations" and move on to the next until the so-called circuit is done.
"We offer fast, fun, and effective fitness," says 360° Fitness Club president Joana Piñon. "Our workouts are functional or–simply put–made for you to be the best you can be; you can complete the circuit in just 30 minutes."
It is this combination of a customized program packaged in a brisk half-hour interval that's made it the fitness hub for those looking to get fit but are hoping to do it in the least amount of time possible.
Offer an alternative

Piñon recalls their target in opening their first branch in 2010: "We knew there was an untapped market of individuals with little time to exercise and those looking for alternative forms of exercise."
Circuit training uses very few or no machines; Piñon says it's more efficient "because cardio and strengthening workouts are combined to target whole muscle groups. Using machines in traditional gyms isolate movements that don't mimic real, everyday movements."
There are five difficulty levels determined by your current fitness level and your goal. A personal coach with a background in exercise science lends assistance in each session. You go up a level if it's clear you're ready.
Educate the market
It wasn't an easy sell in the beginning. In their first three months, people wouldn't believe that the establishment was already open upon seeing the bare space. "We had to educate them about circuit training, which uses functional equipment instead of machines."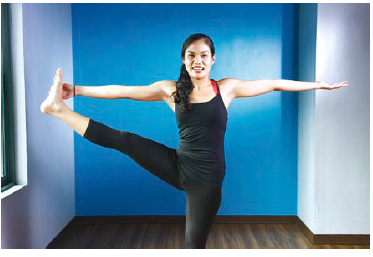 They also had to demonstrate the exercises at the start because people were only familiar with machine exercises. "And once they tried it, they realized it was effective," says Piñon. "Soon, through word of mouth, people familiarized themselves with our type of training."
"It doesn't just make more sense in programming, but it's also more cost-efficient on the business side because we can easily update and upgrade equipment versus investing heavily in machines," she adds.
Continue to innovate
Setting up a new branch costs P5 million; the payback period averages two years. Now, with four branches in Metro Manila, the challenge, Piñon says, is to continuously innovate their programs. "We try to keep ourselves updated by attending international training programs regularly. We make it a part of our company scorecard to introduce something new at least yearly."
Photos: Jun Pinzon

This story was originally published in the October 2013 issue of Entrepreneur magazine.


ADVERTISEMENT - CONTINUE READING BELOW