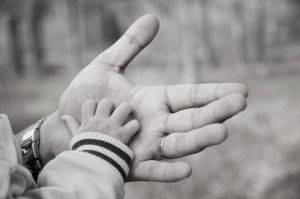 While the rest of us during adolescence were captivated by popular music or the existential confusion that comes with puberty, some kids were then playing a totally different ball game.
And not met with much enthusiasm, at that. "I was puzzled and sort of confused because while growing up, [I wanted] to spend time with [other people]," says Albert Tyrone Ty, who was merely 14 when his father decided to bring him along to work. His father had been running a company that distributes tires since 1984.
ADVERTISEMENT - CONTINUE READING BELOW
"During summer, when everyone was on vacation, my father would ask him to accompany him to do inventory for tires at the warehouse," Albert explains. "The training days were like scenes in the movie Karate Kid."
The legacy of businesses from father to son is not a foreign concept to us Filipinos. In fact, there are hundreds of other children just like Albert who had to live a different childhood to ingrain an entrepreneurial ethic early on.
Just as the business was handed down to Albert, so was it passed on to his father, Alexander Ancheta Ty. "My father-in-law introduced me to his business partner when I got married," he recalls.
Growing up, Alexander helped his parents and siblings to earn a living through food services. "We would sell fresh lumpia and meatballs at the old Makati Supermarket in 1972. All family members shared the work." And having been exposed to such a setup, he found it was only natural to raise Albert in the same manner.
ADVERTISEMENT - CONTINUE READING BELOW
"At first, it was a very difficult adjustment, especially getting used to dealing with family 24/7," Albert remembers. "I would be distinguishing family time from work [because] you see each other every day."
More than honing the businessman in Albert, it was also Alexander's way of leading his son to establish a life of fulfillment. "I told my son, 'For someone to succeed in life, one should work as early as he could. Be alert and be ahead of the rest, because we in the family all started [learning the ropes of business] during our elementary years, and we do not regret [how] our own experiences taught us to be independent'. I told him to be street smart and to not be ashamed to be called an ahente and to work low-end jobs because these are all decent jobs."
Albert has developed a profound appreciation for his father's deep understanding of how a business works. "Guidance from the past opens a proper guideline on how to execute."
ADVERTISEMENT - CONTINUE READING BELOW
Though these nuggets can stand the test of time, having a younger generation to usher in a fresh perspective proved to be beneficial for the father-and-son tandem. "It's a compromise," says Albert. "What worked for them during his time in the past (strategies and executional plans in dealing with operations) might not work with today's case, and vice-versa. It's up to you to tailor-fit it to make it work for the present. Time and change is uncontrollable. We made it a point to find our sweet spot and to make things work. Communication is always the key. Old school with new school is never a liability, but rather, a gem."