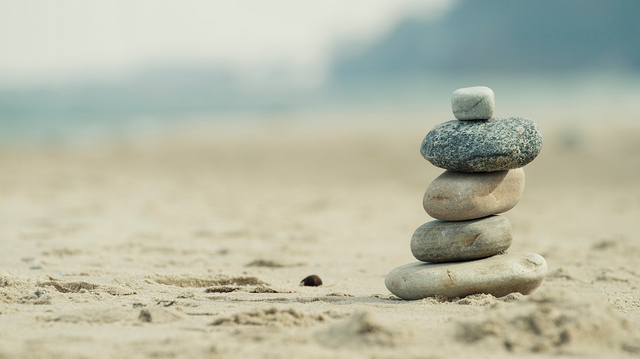 Most businesses would agree that August is usually a 'slow' or 'weak' period of the year. This is why retailers usually offer huge discounts to customers within the month. Other businesses simply opt to slow down or reduce operating hours. Many Chinese businessmen also avoid opening new businesses for a few weeks.

Feng shui believers and practitioners know the reason: August is considered as the 'ghost month.' Technically, the dreaded period happens every year on the seventh month of the Chinese or lunar calendar. This is why at times, the ghost month may start in July or August and end in August or September.

This year (2015), it lasts from August 14 to September 12. Feng shui expert Master Hanz Cua explains what this is all about: "Ghost month is the time when hell's gate opens. So-called 'hungry ghosts' come out to hunt for food, find entertainment, or torment human victims. They may bring about pain, suffering, or death."

Cua defined 'hungry ghosts' as spirits that are not reincarnated because they committed grievous sins when they were alive. Those may also include spirits of people who suffered sudden and violent deaths (like rape or murder victims) or who still have unfinished businesses. 

"Every 15th day of the ghost month is the hungry ghost's day. Be warned because during this time, negative energy gets to a peak," Cua revealed. According to him, that day would fall on August 28 (Friday). 
ADVERTISEMENT - CONTINUE READING BELOW
Ghost month tragedies
The feng shui master clarified that he is not trying to make people scared. But he reminded that many tragedies in the past happened in the ghost month. Those include the 9/11 terrorists' attack in New York (which happened on the last day of the ghost month in 2011) and the car crash that caused Princess Diana's death (1997).

In local history, among the notable tragedies that happened in the ghost month include the following: the July 16, 1990 earthquake, the Pagoda tragedy in Bulacan, and the landslides in Payatas, Quezon City and Cherry Hills subdivision, Antipolo City. Cua added that the devastation of typhoon Ondoy in 2009 and the Manila hostage crisis in 2010 also happened during the ghost month. 

"Ghost months increase the possibility for accidents, crimes, untimely deaths, and unexplained paranormal events or ghost sightings. This is why most Chinese businesses usually avoid starting or opening new businesses within this month," Cua disclosed. He warned that if not properly guided, new businesses and new home constructions that start within a ghost month may eventually fail. 
ADVERTISEMENT - CONTINUE READING BELOW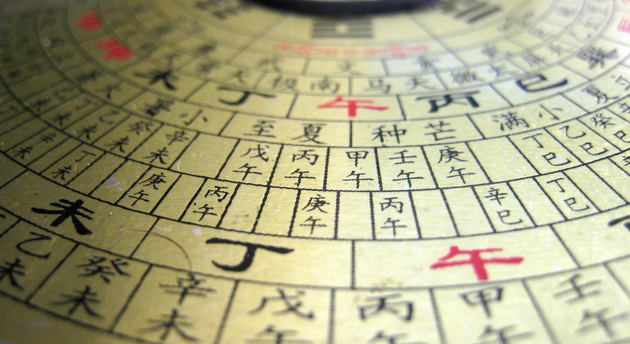 What to avoid?
However, Cua emphasized that people can still avoid the misfortunes brought about by the hungry ghosts within the month. He shared a short list of activities that entrepreneurs should avoid doing within this period:

•    Weddings – The marriage may be doomed.

•    Opening of new business – Entrepreneurs should spend the time for planning and preparation for new projects instead. 

•    Construction of buildings or structures – This should not be started within the period. However, if construction commenced before the official start of the ghost month, there is no reason to discontinue it. 

•    Moving into new office or residence.

•    Surgical procedures – Excluded are immediate cases.

•    Adventurous or extreme sports – Such activities may be more prone to unlikely or freak accidents.

•    Going to 'yin' places or venues filled with negative energy like cemeteries and hospitals. 
ADVERTISEMENT - CONTINUE READING BELOW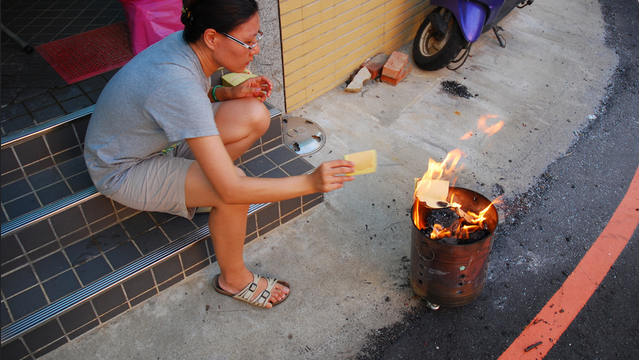 What to do?
With proper feng shui guidance, entrepreneurs can also possibly turn hungry ghosts into 'happy ghosts,' which on the contrary may bring wealth, success, or more blessings. According to Cua, these should be done:
•    Burn paper money or hell's money to make your business grow.

•    Offer comfort or happy food to ghosts. Those may include pork, chicken, fruits, sweets, beer, and cigarettes. The offerings may be put on a table or if possible, outside the door or window so hungry ghosts will not have to come inside your house or office.

•    Offer prayers to your deceased loved ones. It is advisable to light red candles as you do so.

•    Wear young and happy colors (red, orange, yellow, green, or neon) so hungry ghosts will not follow you. 

•    Regularly go to temples or the church to offer prayers to the ghosts.

•    Make your home 'young' (or bright) at night so yin would be expelled. You may leave a light turned on outside your room while you sleep.

•    Spread rock salt in the doorstep or outside the window to scare away hungry ghosts. Feng shui experts believe that those ghosts are afraid of rock salt.

•    Put on display an image or figurine of Chung Kwei (the Chinese god of the underworld, who controls and drive away hungry ghosts), Kwan Kong (Chinese warrior god, who generally guards your business or home against evil elements), and/or Monkey King (which feng shui experts think could whip hungry ghosts out of the office or house).

•    Chant a mantra that can help make hungry ghosts be reincarnated so those will be happy. Mantra cleanses energy. Using incense with it would also bring about ideal results. 

Moreover, Cua asserted that entrepreneurs should not let opportunities pass during the ghost month. He clarified that if they really need to start or open a new business or sign contracts within the period, they should just consult a feng shui expert for proper date selection, which would have to be based on their birth dates.
ADVERTISEMENT - CONTINUE READING BELOW

For feng shui-based consultations and advice, visit Master Hanz Cua in his shop, 8 Treasures: House of Mystical Charms, located at Level 1, EDSA Shangri-La Plaza. 
*****
Images show Chung Kwei (god of the underworld), Kwan Kong (warrior God), and Monkey King.  
Photos from Flickr (Martin Stein, Ezra S F, and MJ Klein)
ADVERTISEMENT - CONTINUE READING BELOW