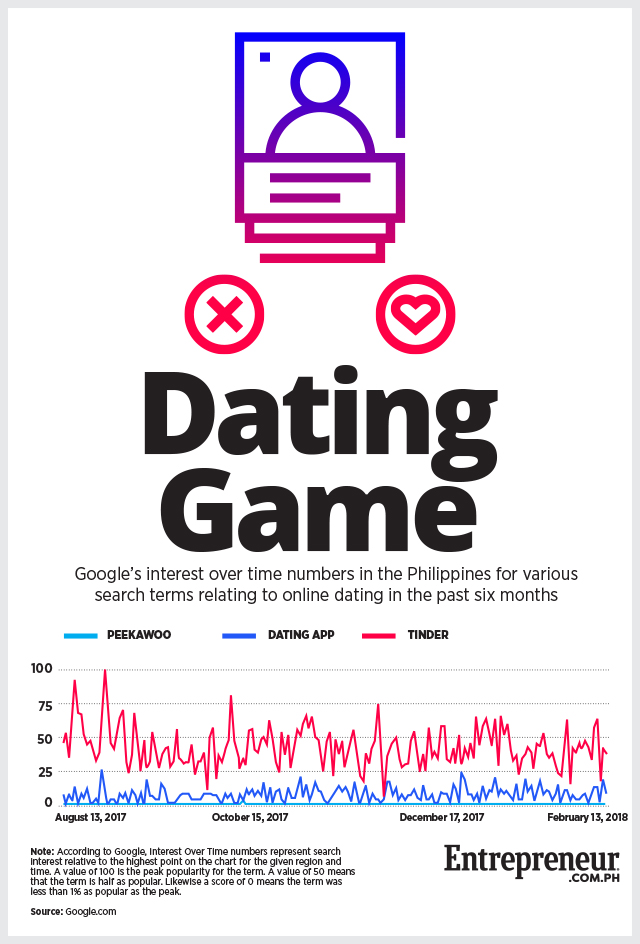 In this day and age of swiping right in love or lust at first sight, 29-year-old Valenice Balace is seeking to change the game through a dating app she created that offers more than just a pretty face or a sexy profile.
"Other dating apps focus on hook-ups for sex. The innocence of just talking to someone online for the sake of a good conversation has been lost. I wanted to bring that back," says Balace, the soft-spoken and self-confessed introvert founder of the Philippine startup that developed online dating app Peekawoo.
ADVERTISEMENT - CONTINUE READING BELOW
Balace herself found love online in 2004. Then a freshman at the College of Saint Benilde, she met a guy through mIRC, an Internet relay chat for Windows that was popular back in the day. "It was a small world for us. He even became my classmate in one class at Benilde," she recalls.
The on-and-off-and-on-again relationship ended in 2013, but this did not stop Balace from trying other dating apps. By then, though, she found that location-based social search apps were unsatisfactory in helping her find the right match.
"Most of the dating apps now are made by guys, Western guys in particular," she says. "I wanted one where Asian women who are traditional and conservative can feel safe, where they can enjoy having normal conversations without being propositioned for sex at the first instance. I used an online chat app before and I enjoyed my first experience. This is why I decided to create Peekawoo and make an online dating app my business."
ADVERTISEMENT - CONTINUE READING BELOW
First Try
Being a developer, Balace, together with a Cebu-based partner, created the first version of Peekawoo's website in less than two weeks in early 2013. They pooled their resources together to raise Php60,000 as startup capital, covering the cost of hosting the website and allowance for four coders.
The initial concept was that of a chat roulette where you can talk to another member for free for the first five minutes. Beyond that, you have to pay $1 to continue the conversation. The website traffic was high with more than 50,000 users in the first six months, but there was not much engagement. "I think only three users made payments to continue chatting," she says.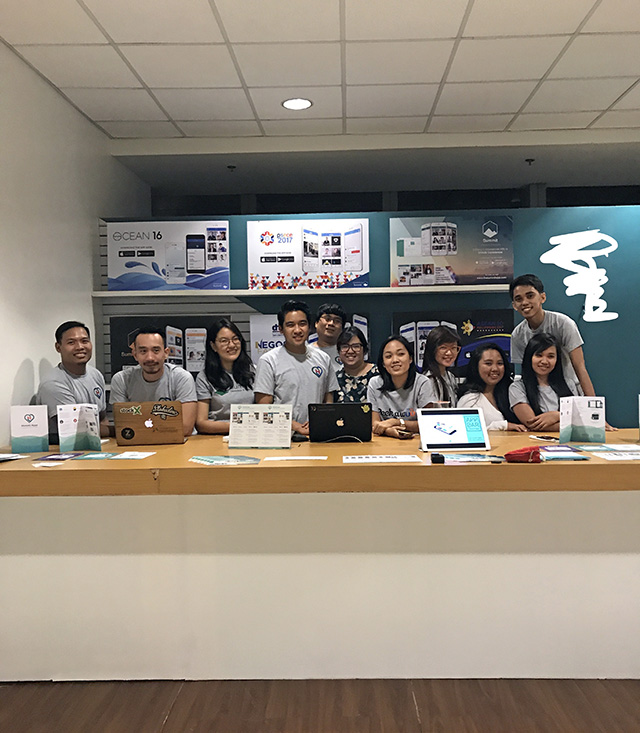 ADVERTISEMENT - CONTINUE READING BELOW
In June 2013, Balace attended an e-commerce conference where she found herself seated next to a venture capitalist. She shared Peekawoo's story and the guy invited her to make a pitch. She got a funding of $30,000 from Kickstart Ventures the day after.
"Very few people at that time were developing chat platforms in the Philippines. We could have outsourced it through a third-party chat program and it would have been cheaper, but we had to do our own because it is our core business for Peekawoo," she says. At the request of the investor, she and her partner hired a chief technology officer who commanded a Php250,000 monthly salary—higher than what Balace paid herself.
By 2014, Balace made another pitch during an incubation event, and again managed to secure $75,000 in funding. After her Cebu-based first partner left to go to law school, Balace found a new partner, Mara Ang. Together, they decided it was time to make an app for Peekawoo.
ADVERTISEMENT - CONTINUE READING BELOW
"We tapped a development house for the beta version of the app. We paid them Php100,000 but they were unable to deliver the full app. We hired another one for Php800,000 for six months and they were supposed to deliver the full app by February 2015, but February came and went and they told us they could not deliver what we needed," she says.
"We decided to close down. We were so tired from being disappointed and we decided we will rest until December that year," added Balace, who recalled taking a hiatus from Facebook for five months.
Honest Pivot
But Lady Luck would smile at Balace for a third time in early 2016. She met a Silicon Valley-based Vietnamese-American who also wanted to fund Peekawoo, and this time, for a whopping $500,000.
"I thought I was going to go crazy. At that point in my life, I was ready to become a painter," she recalls with a chuckle. "So I asked Mara, do you want to give Peekawoo one more try?"
ADVERTISEMENT - CONTINUE READING BELOW
Balace and Ang reached a turning point by November 2016 when, inspired by Peekawoo's features, they decided to set up Honesty Apps, which allows enterprises to create their own apps in five minutes with the same functionalities such as registration, notification and chat.
Related story: Create Your Own App in Minutes With Honesty Apps
"That's when we started making real money," she says, noting that she now has close to 50 people in her team.
"We started selling standalone apps in March last year, and already we have earned close to Php2 million. We charge for as low as Php60,000 to as high as Php700,000 for the really complex apps," she adds.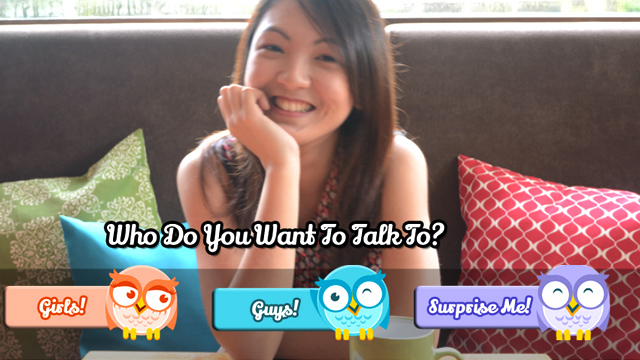 ADVERTISEMENT - CONTINUE READING BELOW
But Balace was not about to give up on Peekawoo just yet.
The full Peekawoo app was released in late 2016, and by end-2017, Balace says their number of users had grown to 46,000. Users based in the United States account for almost 10 percent of the total Peekawoo population, followed by those based in the Philippines, China, Vietnam and Singapore.
About 70 percent of Peekawoo's users are female, a feat that Balace attributes to the media mileage that the app received as being run by an all-female team (they now have male team members on board). While their initial users during their beta testing phase were millennials, a majority of their users now belong to the 27-to-35-year-old age group.
Basic access to the full app is free, but users need to buy coins to unlock certain features such as being able to see your fans and who viewed your profile. Users can buy coins at Php95 for 100 pieces, Php950 for 1,500 pieces and Php1,650 for 3,000 pieces.
ADVERTISEMENT - CONTINUE READING BELOW
There is also a Power Account option where users can unlock all chat rooms, including the secret ones. Their profiles will also show up first when opening the Peekawoo app. The Power Account costs Php749 per month; Php500 per month for three months; and Php250 per month for a year.
No Nude Pictures
What Balace would later on learn is that while Filipinos are romantics at heart, they are not necessarily big spenders online. This, despite a YouGov study in 2017 which shows that at least half of all Filipinos have used online dating apps as social stigma on internet dating fades. The same study shows that 71 percent of Filipinos know at least one couple who met online.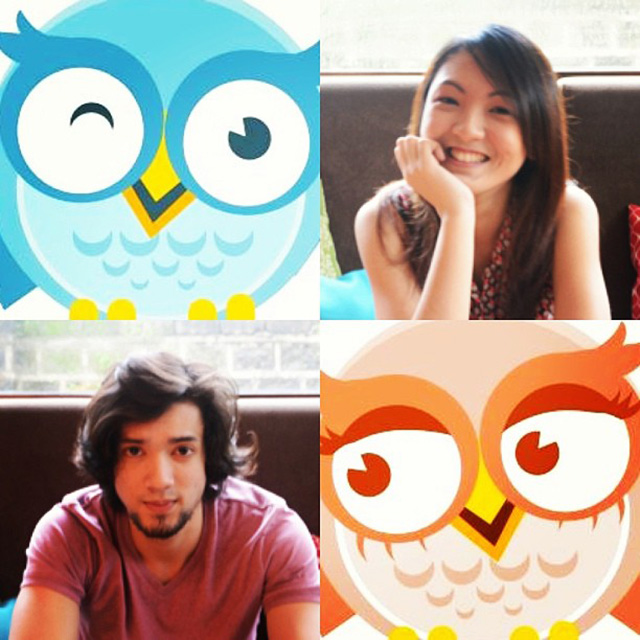 ADVERTISEMENT - CONTINUE READING BELOW
"All of our paying users are Singaporeans. Ayaw gumastos ng Pinoy," she says. "I think it's part of our culture—if we can get something for free, we stick with the free version."
In 2017, Peekawoo only earned $520 in in-app purchases. The app earned more from Google ads, which accounted for $14,000. They toyed with the idea of selling physical goods that can be given as gifts to users, but after crunching the numbers, they realized they would lose more with exorbitant shipping fees. As for selling virtual gifts, Balace also decided against it since online pay channels would automatically get 30 percent of the sales.
"Our combined in-app purchases and ad revenues barely cover our expenses. And of course we have investors who also want a return in their investments, so that's where Honesty Apps comes in," Balace says.
"But personally, I just want an app where you don't just swipe right, but make a conscious decision to connect not just because you liked their profile photos but because you are truly interested in knowing their stories," she adds.
ADVERTISEMENT - CONTINUE READING BELOW
The Peekawoo app allows users to ask a person viewing their profile several questions on top of five pre-set questions. If the viewer's answers match that of the user, the app will declare that "It's a match" and the two can start chatting with each other. The app's administrators also approve the profile photos to be uploaded, and nude pictures are not allowed. Peekawoo also hosts offline real-life events such as bar dates, movie screenings, and even a New Year's Eve party to bring together app users and augment the virtual reality they experience online.
For Balace, one of the best "success" stories of Peekawoo came in the form of a thank-you letter from two of their users, Pao and Christine. The couple, who met through Peekawoo, is celebrating their third anniversary this June.
"I know she's the one and I'm going to marry her when the time is right. When we get married, I want to invite you guys—the team who created Peekawoo. Yours is one of the best and safest dating apps," wrote Pao in his letter to Balace.
ADVERTISEMENT - CONTINUE READING BELOW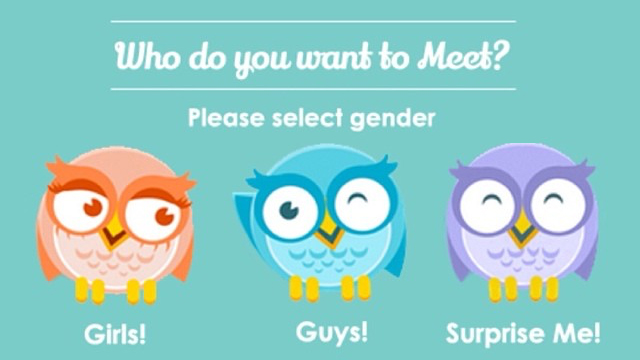 This is good enough for Balace to keep Peekawoo up and running.
"From the start, I really have no intention of becoming a dating app millionaire," Balace says. "I just want conversations online to be more meaningful."
*****
Joyce is an award-winning journalist from the Manila Standard Today and a freelance writer covering business and lifestyle. Follow her on Twitter @JoycePanares
ADVERTISEMENT - CONTINUE READING BELOW