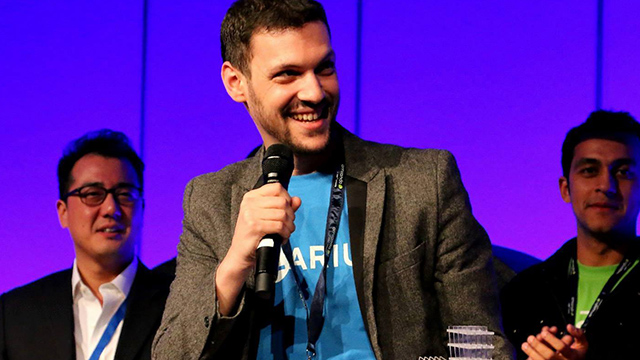 Judd Hirsch moved from Israel and is the founder of payroll services provider Salarium
Judah Hirsch was only 21 years old when he left Israel to come to the Philippines to work as a manager in a call center company. Two years later, he resigned and launched his own consulting firm from his apartment with only $800 as initial capital.
ADVERTISEMENT - CONTINUE READING BELOW
Over the years, Hirsch grew his consulting business, which provides legal and business support services to foreign-based businesses, to a Php100-million annual revenue company. One of the services that his firm provides is outsourced payroll solutions.
Hirsch thought that he could scale up this particular business segment by offering cloud-based payroll software that provides cost-effective, real-time payroll processing. That idea led Hirsch to establish his own startup called Salarium three years ago.
Salarium, today, is one of the biggest payroll providers in the market servicing over 15,000 employees. Riding on the strong growth momentum of Salarium, Hirsch is planning to raise up to $70 million worth of cryptocurrency through an Initial Coin Offering (ICO), a first of its kind in the country.
Related story: Payroll Startup Salarium Raising Over $70M Worth of Tokens in PH's First Initial Coin Offering
Hirsch plans to use the proceeds from the coin offering to build an innovative payment infrastructure that will allow Salarium to expand its client user community both here and abroad.
ADVERTISEMENT - CONTINUE READING BELOW
How does Hirsch plan to use cryptocurrency to grow his startup? Here are the five tips every startup can learn from Judah Hirsch, founder of Salarium:
1. Create value-added services to grow customer base
Building long-term customer value may be more important than the product itself because it leads to a stronger sales relationship that may generate more sales in the future.
Providing value-added services is one way to create customer value. Every customer derives different levels of satisfaction depending on how the additional service satisfies the customer's needs and goals.
"When our clients use our software to pay the salaries of their employees, the money is automatically credited to their digital wallets, which we call SALPay accounts," Hirsch explained. "Wallet-holders can use it to transact business anywhere like shopping online or buying loads at 10-percent discount.
"We also offer financial services to our customers. We help them remit funds from their digital wallets to any bank in the Philippines. We also help employees keep track of their finances and access to credit at reduced costs through our accredited lenders." 
ADVERTISEMENT - CONTINUE READING BELOW
2. Create an efficient payment system with cryptocurrency
Cryptocurrency is a digital currency that provides an easy way to complete transactions, particularly between two countries in real-time fashion.
There is no financial institution that controls the use of cryptocurrency because the system is decentralized. Any business can create its own cryptocurrency for different purposes. The popular Bitcoin is just one type of over 600 actively traded cryptocurrencies in the world.
"We have 500 companies onboard and about half are foreign, many of whom are BPO employers," Hirsch said. "Take the case of a foreign employer abroad who sends $70,000 to pay his employees in the Philippines. Every time he does that, it costs him around two to 2.5 percent from bank remittance plus it takes around three days to settle.
"What we propose is to enable our clients to instantly send money to the Philippines using our token without risks of foreign exchange conversion loss. Instead of sending it through the local banks, clients can simply buy our tokens from their country and send it to the Philippines in real time.
ADVERTISEMENT - CONTINUE READING BELOW
"The tokens will then be converted to pesos by the system once transmitted and credited to the employees' digital wallets. The whole process would take only one hour, instead of the usual three to five days."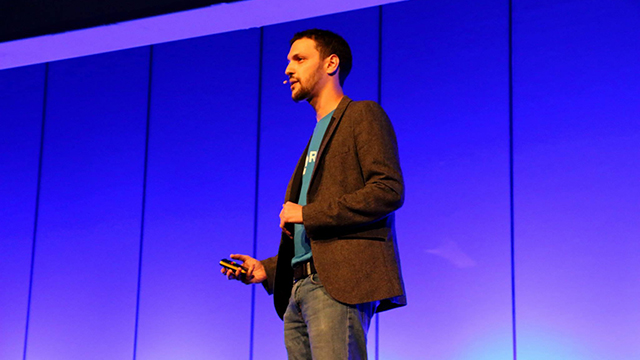 Hirsch is planning to raise up to $70 million worth of cryptocurrency through an Initial Coin Offering (ICO)
ADVERTISEMENT - CONTINUE READING BELOW
3. Create value creation opportunities for customers
To succeed in any market, a business must create extraordinary value in the eyes of the customer. One good way to do this is by providing opportunities for customers to create value through investing in cryptocurrency.
Salarium's clients will not only use the digital tokens for remitting payments, but also for trading investment. As business grows with more clients coming onboard, demand for tokens also increases. Against a limited supply of tokens available, increased demand would naturally result in a higher price. 
Although the tokens are more of currency than assets, any appreciation in the value of the tokens as a result of speculative trading in the digital exchange will translate to huge returns for customers. 
"Our token is like a Bitcoin. It has the same underlying technology. The only difference is that ours has utility. We are using it for something while Bitcoin is purely speculation," Hirsch said.
ADVERTISEMENT - CONTINUE READING BELOW
4. Create transparency to build trust through the blockchain system
It is a challenge for every business to build trust with their customers because trust leads to customer loyalty. When there is a trusting relationship, customers tend to refer more profitable clients to the business.
The underlying technology behind digital currency, the blockchain system, encourages users to be honest. Blockchain allows users to make and verify transactions immediately without a central authority and any attempt to tamper historical data is next to impossible because it will need a majority of thousands of users to collude. 
"There is lot of misconception that the blockchain is anonymous," Hirsch said. "It is not. Blockchain is a numbered account. Your account is some 16-digit number. That number, if I don't know the owner, yes, it is anonymous but the second I know that you are the owner of this account, I will know every movement of your money. I can see it from the day the account was created until the day that it ended.
ADVERTISEMENT - CONTINUE READING BELOW
"There is an app that allows you to view and read the blockchain, which is a permanent record. Let's take, for example, our SALPay tokens. You will see exactly how many SALpay tokens we have. We won't be able to hide. The public is assured we can never increase the supply to make money."
5. Create new business opportunities with cryptocurrency
One of the many benefits of using cryptocurrency as mode of payment to businesses is that it helps to lower transaction fees compared to using credit or debit cards.
Cryptocurrency offers low transaction fees ranging for a small fixed fee regardless of the amount purchased up to maximum of one percent compared to the three to five percent fees that credit card charges.
The success of a business' blockchain-based cryptocurrency can lead to new market opportunities. The more people own the digital currency, the higher the market potential of the business.
ADVERTISEMENT - CONTINUE READING BELOW
"Our SALPay Network and Token will enable cross-border remittance for a fraction of the current costs with zero currency risk," Hirsch said. "We will begin with the existing demand from our customers and later we will expand into remittance for OFWs and payments for freelancers to quickly and cheaply get paid directly into SALPay."
*****
Henry Ong, RFP, is president of Business Sense Financial Advisors. Email Henry for business advice hong@businesssense.com.ph or follow him on Twitter @henryong888