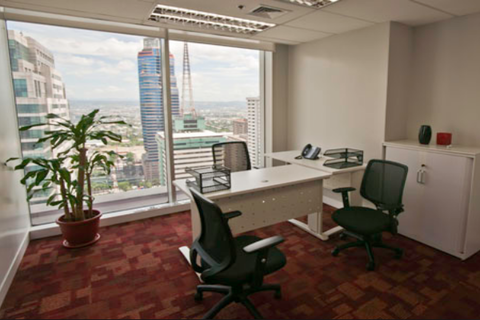 <>Businesses in the Philippines should consider implementing flexible working scheme to be able to attract and retain the best professionals. According to results of a survey conducted by global workplace provider Regus, up to 78% of global professionals prefer jobs that offer working from home. Another 75% of the respondents said that scheme can also help improve staff retention.
The poll asked the opinion of over 20,000 business owners and senior executives from 95 countries worldwide. Analysts assume that the results also reflect the logical sentiment and opinion of Filipino professionals. Findings of the study revealed that 76% of the respondents think that flexible working program can effectively attract the best and top talents in the market.
In the Philippines, just like in most other places in the world, corporate recruitment is actually a costly process. That is why most businesses are keen on retaining their top executives.  Thus, employee retention will always be part of the priorities of companies.
The prospects of flexible working
It is considered imperative for local businesses to devise and implement measures to slash expenses on hiring, attracting, and retaining top staff. Flexible working can be an effective strategy that can provide a solution to all of those three requirements.
Interestingly, it can also be a significant factor in making employees loyal to an employer. About 74% of respondents in the survey indicated that flexible working can possibly equate to loyalty.
Moreover, up to 60% of respondents are actually turning down job offers that don't come with any flexible working scheme. About 66% of the respondents reveal that they would have remained in their previous job if the employer offered them work from home schedule even for just a few days each week.
Recruitment and retention
Based on these findings, an analyst at Regus opined, "Hiring and retaining top talent is an age-old priority for successful businesses, but not all companies can afford to offer golden bonuses or mouth-watering salaries while remaining competitive. Stemming churn is also vital to avoid incurring recruitment agency costs and the inconvenience of starting the hiring process."
Regus also asserts that flexible working offers professionals the irresistible perks of reduced stress and improved work-life balance. The same applies to prospective employees. The global workplace provider has always believed that flexible working scheme can be a solution to problems pertaining to recruitment and retention of top talents.
The company's in-house analyst added, "It's also striking how mainstream the perk of flexible working has become, with many respondents actually choosing their jobs on the basis of flexibility." Logically, flexible working schemes not just incur lower costs than fixed office working setups; those can also help make sure the best and most productive talents are hired by companies.
Your business can take advantage of the virtual office solutions and setups provided and facilitated by Regus . You can make an inquiry now through its online directory listing here .

ADVERTISEMENT - CONTINUE READING BELOW