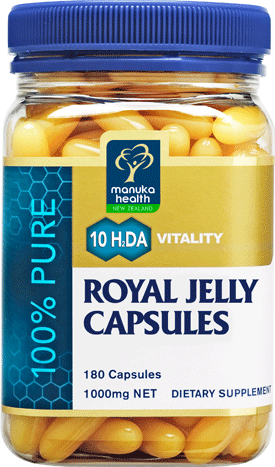 Necessity, they say, is the mother of all invention. But in the case of Bee Healthy Trading, a one year-old Filipino company that distributes different all-natural supplements made from bee products, it was increased necessity that drove them to create the business.
Started in June of last year, Bee Healthy Trading was created as the official distributor of New Zealand-based Manuka Health products in the Philippines. "Our family has been using Manuka Health products for many years," says Charles Ley, one of the partners in the company. "We actually began purchasing their products when we traveled abroad."
ADVERTISEMENT - CONTINUE READING BELOW
But as with those who purchase items abroad and shipping them to the Philippines, there was always the inconvenience in the handing of the package and incurring overweight charges. Some of their products include Manuka Honey. Different from normal store bought honey that's reprocessed and mixed with sugar and water, Manuka honey products come from the Manuka flower in New Zealand, giving it its antibacterial properties that's been known to promote overall good health, helping in oral care (coughs, colds, and flu), gastro-intestinal problems (stomach ulcers) and wound and skin care (eczema, rashes).
"In the last couple of years," says Charles, "my mom would order straight from their head office in New Zealand" convinced of the products' benefits. But they still experienced some inconvenience in shipping and waited long periods of time for the packages to arrive. "So we wrote to our contact person in New Zealand and they endorsed us to the people in charge." They evaluated their proposal to be the official distributor of Manuka Health products in the country and soon approved it. "I'd like to think that the record of our years of loyal patronage of their products helped," says Charles.
ADVERTISEMENT - CONTINUE READING BELOW
Aside from their honey, which comes in different MGO levels (MGO standing for the compound known as methyglyoxal identified as the active ingredient responsible for the anti-bacterial action of Manuka honey), they also produce honey syrup, propolis (a resin-like substance bees collect from tree buds) capsules, throat sprays as well as a personal care line with items like anti-bacterial soaps, creams, balms, lotions, and oils.
According to Charles, because of the heavy pollution situation in the city, many Filipinos are more susceptible to common colds, cough, and the flu virus. "We wanted to bring in healthy food products to address all these concerns." In fact, he says, "the benefits of Manuka's product lines have been available in other developed countries around the world for many years, so why not bring it to the Philippines as well? We believe Filipinos deserve to benefit from their products' healing properties."
ADVERTISEMENT - CONTINUE READING BELOW