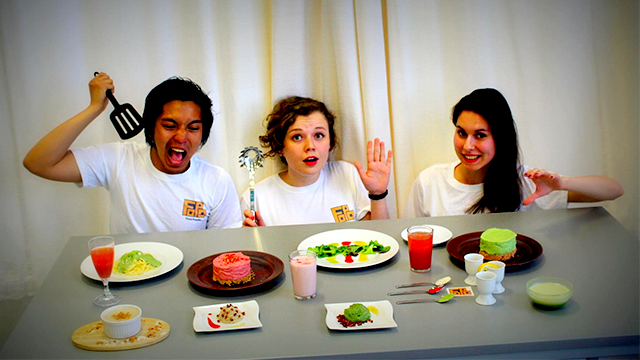 How do you feed nine billion people by 2050? This was the question Gerald Marin and his team sought to solve when they started FoPo, which developed a technology to process fresh fruits into powdered form, effectively prolonging the fruits' shelf life from two weeks to two years or more, while retaining 80 percent of their nutritional value.
ADVERTISEMENT - CONTINUE READING BELOW
Knowing that 40 percent of fruits and vegetables across the world are thrown away due to spoilage, Marin and his co-founders, who all have food technology background, figured out a way to freeze-dry and pulverize overripe fruits, turning them into fine powder. The process saves fruits from spoilage by reducing their microbial growth as bacteria thrives in wet substances. There's a big potential in the powder, says Marin, since food wastage is a hot topic, not just in the Philippines, but globally.
"We are creating value from the inefficiency of the current food system. FoPo can demonstrate the profitability, scalability and direct impact of [this technology]," says Marin. "With that, we're not allowing another person to go hungry again."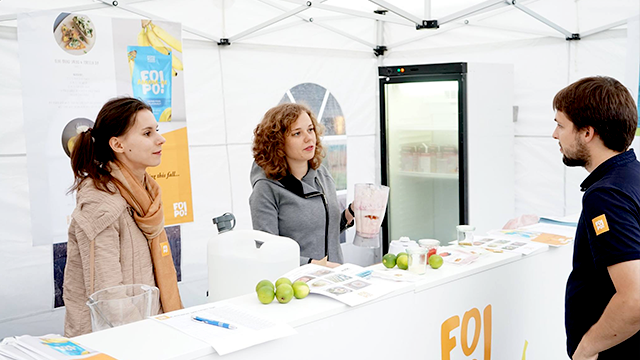 ADVERTISEMENT - CONTINUE READING BELOW
He says that FoPo—which comes in packs and are made of 100 percent fruit—is unlike other existing food powder brands out in the market, which are meant to be used as meal replacements. Instead, FoPo can be used as an ingredient in cooking—it fits in nicely in any recipe that calls for fruit—or to flavor sweet treats such as smoothies, pastries, ice cream and yoghurt.
FoPo has already developed raspberry, banana and calamansi food powders, but plans to add more variants soon, starting with pineapple and mango. FoPo also wants to use the technology to process meats and vegetables.
The team—composed of five students taking their master's in food innovation and product design—is now in talks with NGOs and local government units. These NGOs and LGUs want FoPo to be included in relief goods distributed to disaster victims. "Hindi ba ang nilalagay lang natin ay canned goods at noodles? So if you add FoPo, parang 'yun na ang nutrients na kailangan nila from fruits."
ADVERTISEMENT - CONTINUE READING BELOW
FoPo will be out in the market by 2016. But FoPo already has inquiries about distribution lined up, with potential partners from the U.S., Thailand, and India. "If we do this properly, we can really sell this all over the world," says Marin. "This can be another export product that we can be proud of."
*****
This article originally appeared in the September 2015 issue of Entrepreneur Philippines magazine. Minor edits have been done by Entrepreneur.com.ph.