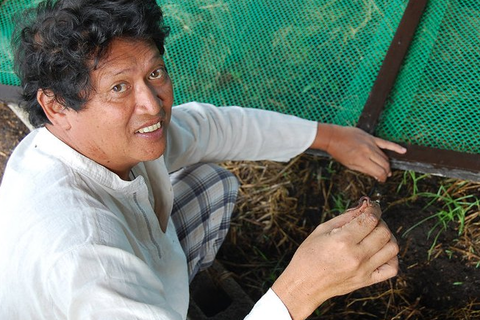 Choices are part of every man's life. We make them every day, from the food we eat to the things we do. Antonio de Castro, founder of the Earthworm Sanctuary located at the La Mesa Eco Park, already had an established career in the US as a literature professor when he made a decision to come back to the Philippines for good and become a farmer. "I realized that I've always enjoyed organized farming so I chose to go back. That's one of the best decisions I've ever done in my life," he declared.

He was starting his own farm when he discovered the potential for vermiculture, which is an unpopular concept in the Philippines. The agripreneur already knew how to cultivate earthworms in the past, citing the infamous Smokey Mountain as one of his inspirations to learn more about worms and the things those little earth creatures do to decompose garbage.  
ADVERTISEMENT - CONTINUE READING BELOW


Angels of the earth
The idea of turning it into a means of earning a profit never really crossed his mind at first. "I'm an environmentalist at heart. I first used earthworms to get rid of my garbage at home. I'll put the worms underneath the soil, bury my wastes there, and they'll do the rest of the work," de Castro shared.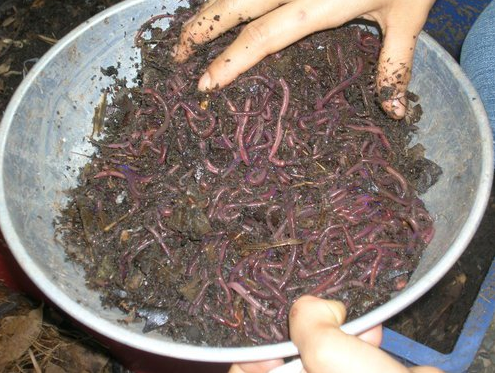 The worms, which he fondly describes as 'angels of the earth,' multiplied at a fast rate in his garden. "I had to accommodate their increasing number, so I also took the garbage of my friends and neighbors around the village," he recalled. News of his earthworms spread around the community. One by one, his neighbors approached him to get their own 'angels' for free. "I was just handing out my worms to them. I'm helping them clean their trash in a natural way and that's already fulfilling for me."

A friend then approached de Castro and proposed to him the idea of making a business out of worms. "He told me I was being too kind for giving away my angels. So I and my wife decided to sell kits. But it wasn't enough to contain the worms. Their number was increasing so we had to use my father's land to keep them." It became the path of success for him, who then instituted the Earthworm Sanctuary not long after to formally introduce his advocacy of having zero waste and growing organic crops.
ADVERTISEMENT - CONTINUE READING BELOW

Hitting three birds with one stone
The earthworms' compost serves as an organic fertilizer that de Castro uses to grow organic crops and vegetables at his farm. "We promote the production of healthy food. The things we eat these days are very unhealthy. People should avoid the fruits and vegetables with pesticides, that's why we're urging them to go organic," he emphasized.

Steadily, he's still trying to achieve his goal—for the country to be totally free of garbage with the help of worms. "They are very ideal to cultivate. Just put them in your backyard and let them do the rest. And they don't need a specific kind of feeds. Bury your trash with them and watch as they do their magic to your plants. You'll be surprised at what they can do," de Castro shared.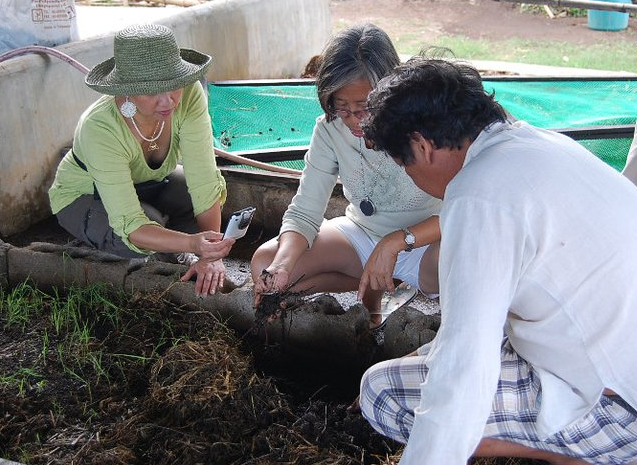 The agripreneur has also established the Earth Angel Organic Sanctuary in Tanay, Rizal wherein they farm their organic crops and sell them to potential buyers. "It's like hitting three birds with one stone. We have our earthworms, they provide organic fertilizer through their compost, and then we use these to grow our organic fruits and vegetables. All the three are products that we can sell."

The vermiculture expert has these pieces of advice to those who are interested in venturing into the agriculture industry "Enter agribusiness with your eyes wide open. There will be a lot of work. It will take a large chunk of your time and energy so make sure it's something that you like doing. Follow your heart. When you do the things you enjoy, the path will surely come to you."


ADVERTISEMENT - CONTINUE READING BELOW