While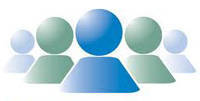 you may be operating your business using your laptop or computer in the comfort of your home, it doesn't mean that you can sit back and let your venture run itself—it won't. Mae Sergio, who uses Multiply.com as a storefront for her shoe business, offers four tips on how to run an  online store efficiently.


1. Get more than one Internet service provider.
If you have a Web-based business, you are vulnerable to "connection problems or malfunctions, shutdowns due to maintenance or upgrades," she says. Having more than one service provider ensures that your e-store is always open.

2. Add a personal touch.
E-commerce has simplified things for both buyers and sellers, but it also decreases human interaction. Sergio, who personally replies to all text messages, as well as e-mails, comments and inquiries on her site, recommends using informal language—you can still be courteous but not stiff. "It's like interacting with the customer face-to-face," she explains.

3. Good service does not end with a sale.
Be consistent with follow-ups and provide after-sales service for customers. If their experience with your e-shop is favorable, then it generates positive buzz on blogs, forums and other online platforms. According to Sergio, word-of-mouth advertising can boost your business, at almost no cost to you.

4. See to delivery details.
Many e-businesses rely on courier services to deliver goods to clients. Make arrangements to ensure that your customer or someone they trust is available to accept their orders during normal delivery hours. For clients abroad, give them "the option to pick up the package at the courier office," she advises.


ADVERTISEMENT - CONTINUE READING BELOW