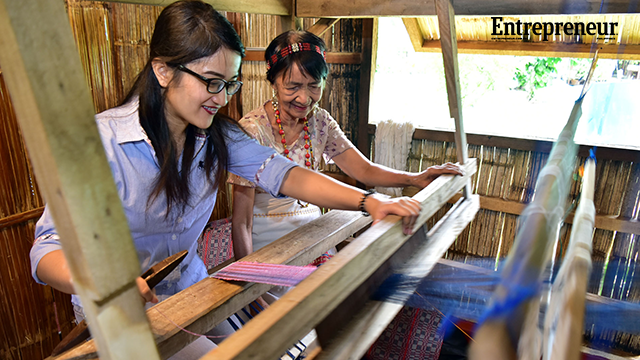 As worn out as it may seem to be, the adage "health is wealth" never fails in serving the bottom line of a growing number of lifestyle businesses. And as health and wellness has now grown into a trillion dollar global industry, one can congruently find wealth in health, as evidenced by the sustained growth of Nurture Wellness Village in Amadeo, Cavite.
ADVERTISEMENT - CONTINUE READING BELOW
A farm tourism destination accredited by the Department of Tourism, the village is known to have pioneered the concept of wellness and farm tourism as early as 2001, even before these terms became industry buzzwords.
As the village marked its 15th anniversary this month, it launched Nurture Farmacy, a store which sells the village's fresh farm harvests and wellness products, along with other new unique features. Health and wellness enthusiasts, from those who wish to just back to the basics, to those who would like to try out glamorous camping (glamping), will have a lot to experience.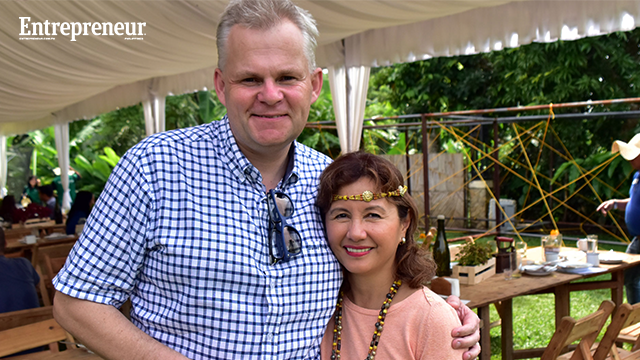 ADVERTISEMENT - CONTINUE READING BELOW
Riding a burgeoning industry
"From organic farming, we got into farm tourism, because in terms of the business model, it's more sustainable," Cathy expressed, detailing how, from an initial 1,800 square meters vegetable garden tended to by only four helpers, she and her husband expanded their plot of land into a farm of almost a hectare, and now run by a staff of 340.
Since its founding in 2001, Nurture Wellness has been a pioneer in the Philippine spa industry, acquiring DOT accreditation and garnering accolades, such as being distinguished as one of the 28 Most Relaxing Spas in Asia by CNN Go and one of the Top Seven Spas of the Philippines by Asia Spa Magazine. Nurture Farmacy was only a natural offshoot of the Nurture Wellness endeavor.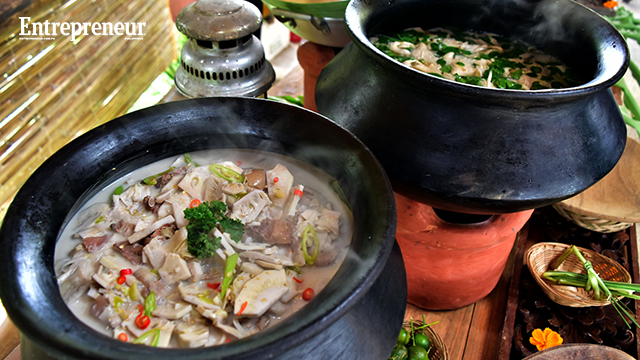 ADVERTISEMENT - CONTINUE READING BELOW
It seems that no one would have been more poised and prepared to ride the burgeoning health and wellness industry in the country than Mike and Cathy, as they share between them enviably solid credentials. A doctor in organic chemistry from the University of Nottingham in the United Kingdom, Mike is the previous president of the Cosmetics Chamber of the Philippines, while Cathy is an internationally licensed therapist and certified wellness specialist from the US. Cathy is likewise the founding president of the Spa Association of the Philippines and is a board member of the Asia Pacific Spa and Wellness Coalition, as well as of the Tourism Infrastructure and Enterprise Zone Authority (TIEZA).
Outside of Nurture Wellness Village, the couple owns two spa-related companies: Hotel and Spa Essentials, which supplies products to five-star spas and hotels, and Spa and Wellness Professionals, which offers spa training and consultancy services.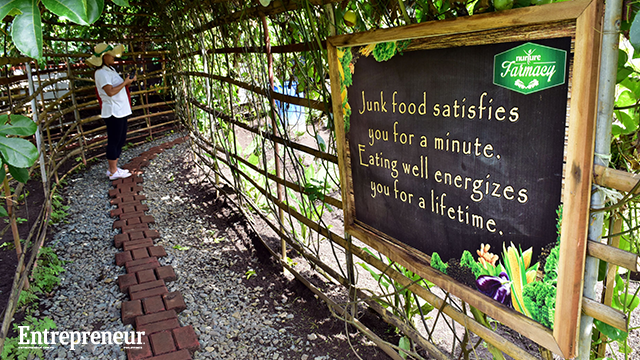 ADVERTISEMENT - CONTINUE READING BELOW
Defining their brand
Layered over Nurture Wellness's business foundation is the enterprise's conscientiousness in upholding Filipino heritage and promoting environmental sustainability, tenets which the Turvills have etched into the company's corporate social responsibility ethos.
With their Nurture Wellness spa, the Turvills take pride in having introduced a distinctly Filipino-branded spa experience: the Filipino healing technique of hilot incorporated in many of the spa's treatment offerings; the linen made of abel, the traditional woven product of the Ilocos region; and the spa suites designed and decorated according to architectural aesthetics borrowed from the Cordillera highlands.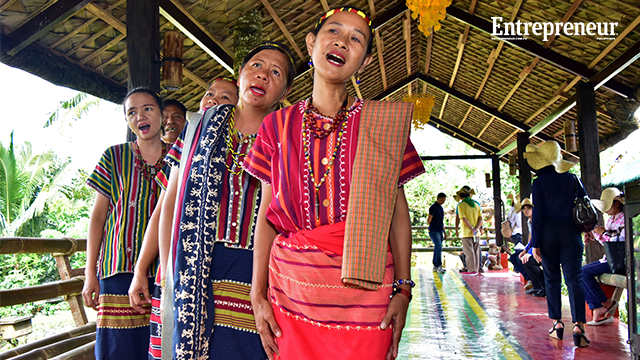 ADVERTISEMENT - CONTINUE READING BELOW
With Nurture Farmacy, Mike and Cathy incorporated some form of cultural tour, as guests to the farm are shown demonstrations of various Filipino handicrafts and taken around the Balai Tinggian, a heritage museum of sorts which showcases the weaving culture of the Tinggian tribe from Abra. Traditional Filipino architecture is highlighted in the walls of the nipa huts made of sasag (crushed bamboo), while at the Kusina restaurant, Filipino dishes are prepared and served using traditional kitchen implements and earthen pottery.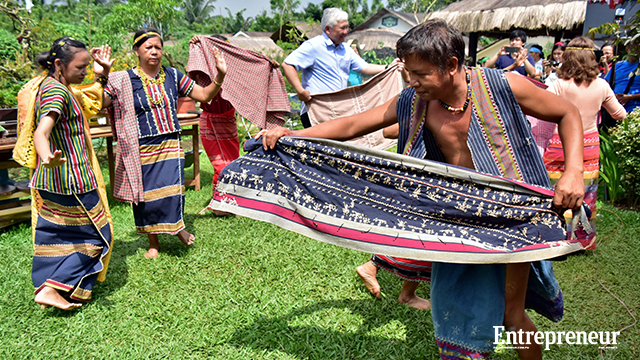 ADVERTISEMENT - CONTINUE READING BELOW
Nurture Wellness Village is also a member of Zero Carbon Resorts and its best practices in sustainability have already been featured in media. Meanwhile, Nurture Farmacy employs vermiculture and composting, uses only home-made organic pesticides and fertilizers, and conserves water with its rainwater harvesting system and grey water recycling procedures in the camp kitchen.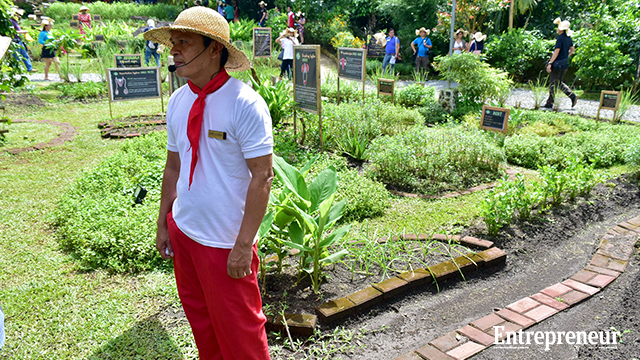 ADVERTISEMENT - CONTINUE READING BELOW
"As an entrepreneur, you have to be really different, and your venture has to be relevant," Cathy explained, adding further that "you have to be very attuned to what customers want, always asking the question, 'What will make me different?'"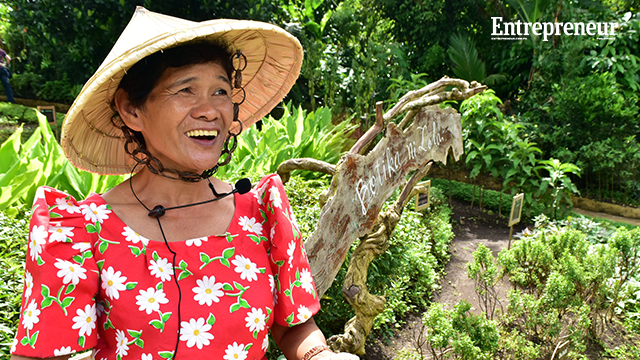 ADVERTISEMENT - CONTINUE READING BELOW
The journey to success
The idea of self-development being a sort of journey, whether applied to one's own person or to business, seems to be a recurring philosophical concept underscoring Nurture Wellness's growth. As Cathy narrated how the inspiration for building Nurture Wellness came about, "When I first started Nurture, I was a customer. I was going through a very stressful time in my life, and I needed a place to run away to. And that was how Nurture was born."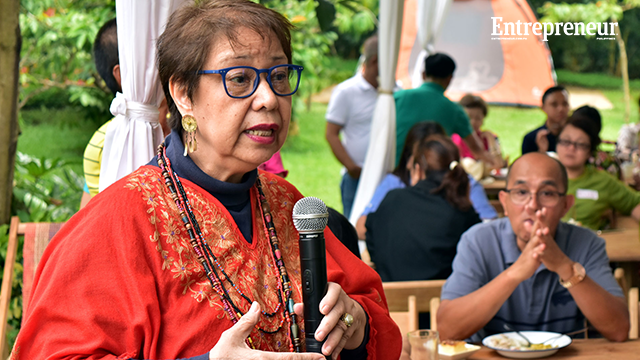 ADVERTISEMENT - CONTINUE READING BELOW
Understanding how Mike and Cathy have molded their enterprise into what it is now, one can see that there lies at the core of Nuture Wellness's business principles a certain mindfulness – mindfulness of their commitment and responsibilities to their client, to their people, to the community and to the environment. Cathy admits though that not everything about Nurture Wellness's success were deliberate and premeditated.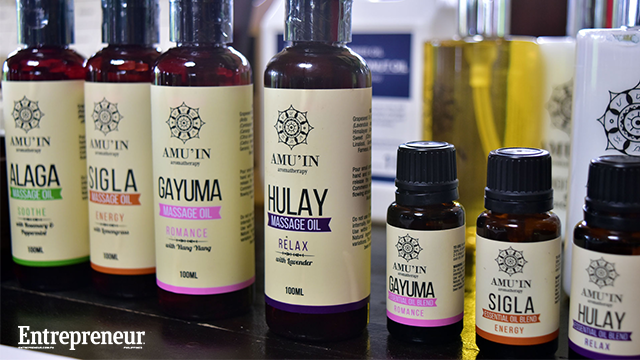 ADVERTISEMENT - CONTINUE READING BELOW
"Like what my husband said, there's no business plan. It just flows," Cathy disclosed. Perhaps what Cathy truly meant is that their entrepreneurial venture just grew as one success inspired and propelled her and her husband to come up with more successes – a cycle of improvement and development that is as natural and self-perpetuating as the nature that they cultivate.
*****
As a photographer and writer, Zean Villongco has had his works published in numerous local and international magazines, newspapers and websites. As owner of the digital media studio Big Squid Creatives, he handles graphic design, web development and video production for various multimedia clients. He swims, bikes and runs, and travels a lot.