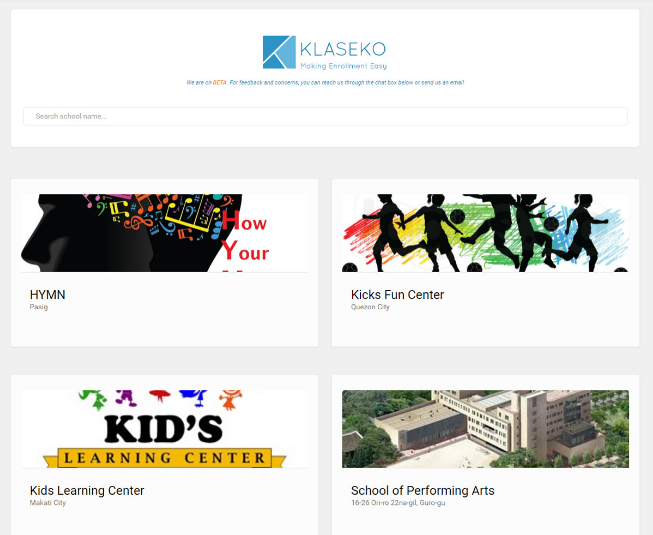 After he was retrenched from the company he worked for, Carlo Valencia decided it was time to pursue his dream of becoming an entrepreneur. He invested his hefty separation pay in a business that offers freelance web development and social media management services.
But it didn't take off as he hoped.
ADVERTISEMENT - CONTINUE READING BELOW
In July 2014, some of the projects that he was supposed to work on were, for one reason or another, suddenly postponed or canceled, and he struggled to close deals with new clients.
So what do you do when your business isn't panning out as planned?
Valencia found a different way to monetize his skills. He was only supposed to work on the website of one of his remaining clients—a swim school—but he offered to develop an online enrollment feature for it at no additional cost. Instead, he would charge the people who were enrolling online a small fee.
The online enrollment feature received a warm response from the client and its enrollees. One of those who liked the idea was his long-time friend, Monique Morales, who has three children.
Valencia recalls, "She told me, 'I wish that [feature] was available in my kids' school! I would pay just to make my kids' enrollment easier. I spend so much time just lining up and filling up forms!'"
ADVERTISEMENT - CONTINUE READING BELOW
Not long afterwards, Valencia started surveying people to test the market reception for automated online enrollment. "There were overwhelming responses about the pain that they—or someone they know—went through. I knew it was a problem worth solving," he says.
That, plus the fact that he handled e-learning administration accounts when he was still working in a BPO company, helped Valencia better understand the education system's enrollment processes. "You can only solve a problem—and know if change is the solution—if you understand and are clearly aware of the issue," he says.      
After wrapping up his remaining commitments to his clients at his freelance web development job, Valencia freed up time to focus on his new brainchild, Klaseko, which he co-founded with Morales. As it turned out, the lack of more permanent clients in his freelance job was a blessing in disguise. "Since there weren't a lot of prospects or projects to worry about [back in my freelance work], I was able to focus on Klaseko's creation," he says.    
ADVERTISEMENT - CONTINUE READING BELOW
Valencia's mission for Klaseko is simple: to make enrollment processes and other operations easier for schools. Through the platform, schools can easily keep track of student records and payments, send out newsletters and announcements, and receive live enrollment updates, among others.
Students' parents who are working overseas can also directly transfer cash from an international bank to the school's bank account. Klaseko's clients can also opt to accept payments either through online or traditional payment schemes such as over-the-counter bank deposits; non-bank payment service providers such as LBC, SM, Bayad Center, and the like; debit and credit card payments; and remittance centers abroad.
"There are no failed experiments. Just unexpected outcomes," Valencia says, recalling how he ended up starting Klaseko. "Be ready to suck at first. But as long as you keep doing it again and again, you can only get better over time."
*****
This article originally appeared in the November 2015 issue of Entrepreneur Philippines magazine. Minor edits have been done by Entrepreneur.com.ph
ADVERTISEMENT - CONTINUE READING BELOW