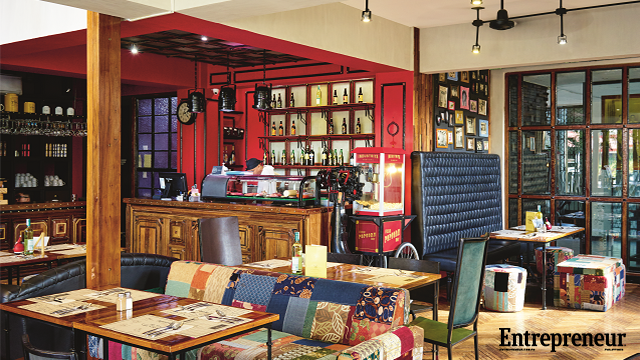 When the export market for Marikina-made shoes dried up in the 1980s, the Cheng family, which has been in the shoe business for decades, changed course. The maker of shoe brands like B Club, AGS, Dominique, Leaveland, Surfers Island and Urge ditched the export business and instead focused on the local retail market.
ADVERTISEMENT - CONTINUE READING BELOW
It was a big decision that meant closing down their tanning factory in Marikina. Not wanting the property to lay idle, the family decided to build a restaurant and events place Industriya Marikina.
The restaurant venture was a new territory for the Chengs. Alex Cheng, general manager, says, "We wanted to try the restaurant business, as this is one of the growing businesses in the Philippines and in Marikina, particularly." The restaurant has been open since November 2014. The first and second floors of the restaurant can seat 120 and 130, respectively, while its events area can fit 250.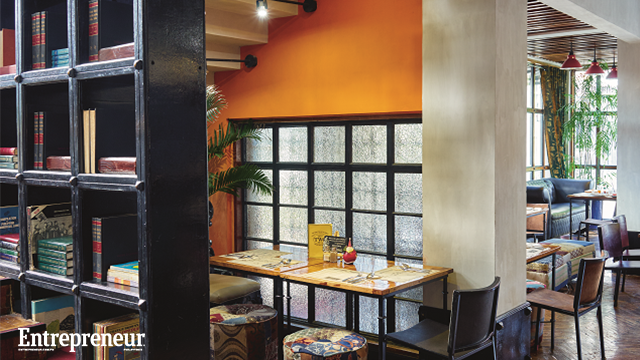 ADVERTISEMENT - CONTINUE READING BELOW
Renovating the space was no joke. The old factory, which was made of wood, was torn down so it could be rebuilt using concrete. It took the family two and a half years to finish construction.
The Chengs made sure there were touches of their old business in the new structure. The wood they saved from the old factory were repurposed in the new building. It doesn't stop there.
"The details you will see is truly a work of art from the repurposed beer bottles with dyes for our chandeliers, the old shoe making machines for our furniture, our chairs made from old leather, old fitting chairs were reupholstered and made into seats, the details on the old shoe lasts [wooden molds] were used as feet for our couches, our stairs is furnished with old shoe lasts," Cheng says.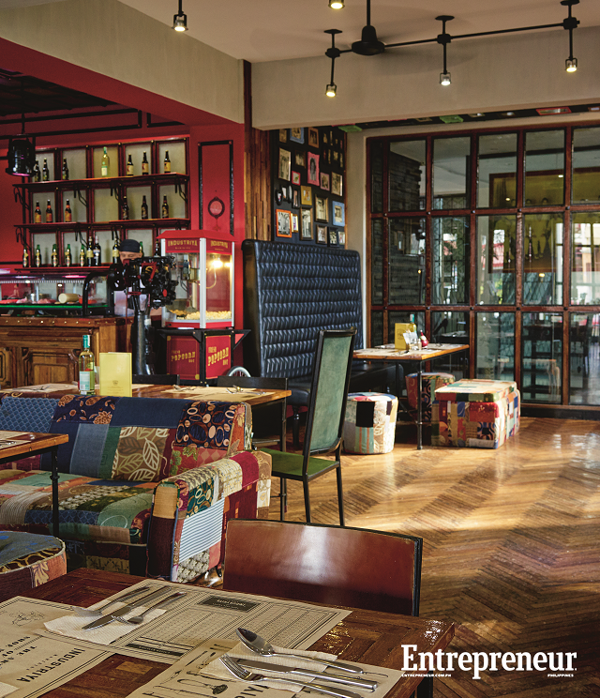 ADVERTISEMENT - CONTINUE READING BELOW
"Even our windows have a story to then, as [they were] the old glass shelves that we used for our stores," she adds.
Because they repurposed many items from the old factory, the Chengs were able to save on costs in building the restaurant.
Still, running a restaurant posed new challenges for the Chengs. Since the family is new to the restaurant business, they're busy learning the ropes. For instance, they're still getting used to running their kitchen on the second floor, knowing the area is prone to floods.
Cheng advises entrepreneurs who want to diversify their business portfolio to go with their instinct and never be afraid to learn: "I am very hands-on in the business, even doing the purchasing myself, putting my hands on the marketing and the operations as well. I treat every day as a learning opportunity."
*****
This article originally appeared in the December 2015 issue of Entrepreneur Philippines magazine. Minor edits have been done by Entrepreneur.com.ph.
ADVERTISEMENT - CONTINUE READING BELOW