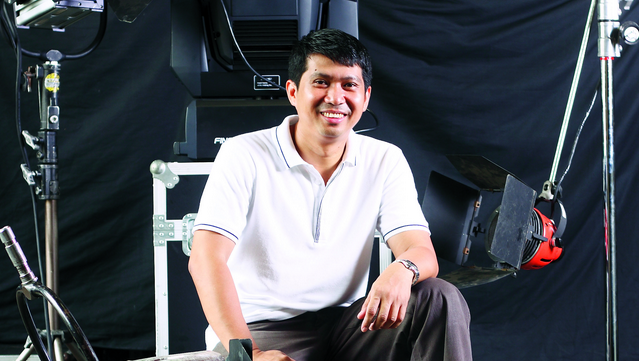 Those who believe that passion isn't enough to get ahead in life have a lot to learn from Zeren Sayson, the man behind Lightscape Inc., a motion picture and entertainment equipment rental company. 

Sayson, who feels that he was a born technician, has had a lifelong passion with electronics and gadgets. He says that even as a child, he would endlessly tinker with lighting fixtures, TV sets, electric fans, and various other appliances. "It's either that I'd be able to fix them or totally destroy them, but I really enjoyed tinkering with them," he recalls. 

Sayson coupled his passion for electronics with studies to make him competent in his field of interest. Sayson decided to take up the three-year electronics technology course at the Technological University of the Philippines in Manila. This course prepared him for work in the industrial and semiconductor sector, but although he finished the course in 1991, he did not pursue a career in this field. This was because he got so attracted to movies and television instead. He was particularly fascinated by the various equipment that made movies and TV shows possible. 

Again, he combined this fascination with corresponding studies—he took up electronics and communications engineering at the Polytechnic University of the Philippines. After finishing the course in 1997, Sayson immediately applied for a job at Television and Production Exponents Inc. (TAPE), the company that produces the award-winning noontime TV show Eat…Bulaga! 

The door to bigger opportunities 
Sayson's first job at TAPE was as a studio technician. It was his responsibility to make sure that the stage or the set are regularly made ready for the shows being produced by TAPE. He eventually mastered the art of making lights, sound, and cameras work efficiently and in perfect unison. 

In 1998, after passing the engineering board exam, Sayson was promoted to systems engineer of the production company, handling its general studio requirements. However, in the same year, when TAPE big boss Antonio Tuviera and his family put up a new production company, Lightscape, they hired the then 27-year-old Sayson as its first technician and broadcast head. After five years, he became Lightscape's managing director and co-owner, and he has been handling the company's day-to-day operations ever since. 

With Sayson at the helm, Lightscape now has 14 cameras and employs over 200 people. It has an office and storage facility in Pasig City, from where it rents out to entertainment industry producers various equipment—from the most basic film cameras to such highly specialized tools as remote control cranes and sophisticated lighting fixtures. "It's amazing to see where the company is now and to recall how it started," he says. "And to think that before, Lightscape didn't even have an office."

Today, Lightscape counts among its long list of clients several local companies doing audiovisual presentations, filmmakers, cinematographers, producers of television shows and commercials, live concert producers, music for television producers, and even international entertainment companies such as National Geographic and the producers of the highly successful TV reality show The Amazing Race.
ADVERTISEMENT - CONTINUE READING BELOW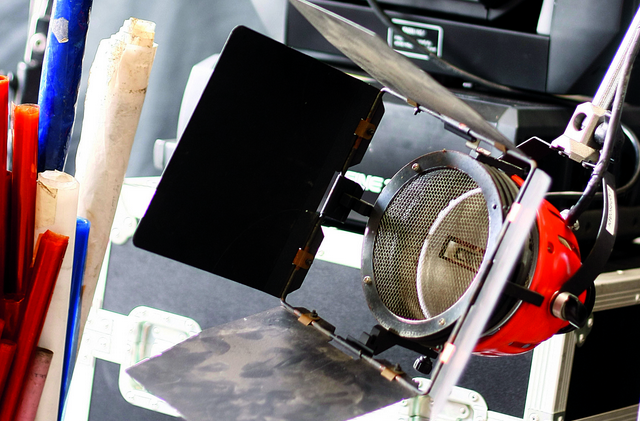 Upgrading technology
The company continuously upgrades both its technology and the equipment it offers to its clients, which include the country's giant broadcast companies and foreign filmmakers as well. Its past acquisitions are two Red One digital cinema cameras, making Lightscape the first company in the Philippines to own the equipment and to offer it for use by local film and TV producers.

The Red One digital cinema camera does not need film and the various consumables needed to process film footage, thus reducing the production cost of a finished film by as much as P1 million to P2 million. Sayson explains: "There are directors who use too much film. With this camera, they can shoot all they want without consuming film at all." 

Another advantage of the Red One digital cinema camera is that it does away with scanning film footage to produce special effects. Footage taken with a motion picture film camera needs to be digitized first before it can be manipulated to produce the desired special effects. "When the footage taken is already in digital form, however, you can directly manipulate it without having to scan it first," Sayson says. "You can also improve the colors even as you manipulate the footage." 

Even with the success that Lightscape has already achieved, Sayson has set his sights to even higher standards of service to the film and TV industry. He continues to be on the lookout for the latest innovations in entertainment equipment and technology. "Hard work and passion are the best ingredients in life, so I believe there's no reason for me and Lightscape to go slow," he says. 
ADVERTISEMENT - CONTINUE READING BELOW