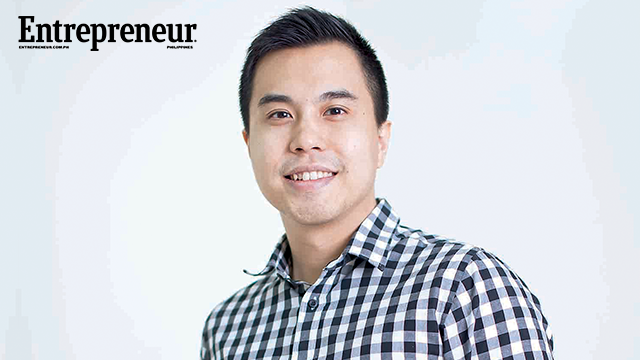 Most of us want to become successful entrepreneurs, and we already know what to do. For example, you probably have a general idea of your strategy, your business model and how to do sales and marketing.
Yet, the barriers to founding a company are often psychological, not economic or financial. How do we know that we're mentally and emotionally prepared to start a business? And how do we live with the ups and downs? One can find the answers to these questions along the way, but it's hard to find the psychological reserves, the emotional persistence to carry on, and the courage to remain confident and optimistic when the hard times come—and they inevitably do.
ADVERTISEMENT - CONTINUE READING BELOW
I was fortunate to graduate from Harvard's MBA program in 2010. I was faced with the typical dilemma for international MBA students: Should I stay in the U.S. or come home to a market that was growing faster, but also facing challenges that ranged from lack of infrastructure to pervasive corruption?
Learning from parents
There was no right answer to this, but I was heavily influenced by my family. Both my parents were the only ones among their siblings who had remained in Manila. My father had worked overseas in Guam and the US for seven years before coming home and starting a construction business in 1977. Both my parents are entrepreneurs.
Both also lost their mothers at an early age, so that shaped their drive and desire—that was infectious growing up. My dad, in particular, started his business in the darkest of times in Philippine history, during the Martial Law years. Seeing him operate in an environment of high inflation and high interest rates, and still succeeding in the end, was a big inspiration for me. If I started a business, I knew I would have my parents' support emotionally because they went through the same path.
ADVERTISEMENT - CONTINUE READING BELOW
Book-smart
In June 2010, my first job after graduation was co-authoring a book titled Passion & Purpose with two other classmates, which was published in 2011 by the Harvard Business School Press. Writing the book was an easy way to transition to entrepreneurship, because pitching a book proposal to a publisher was like pitching a business to an investor or customer: We needed to show that our book was relevant to a target customer, that we had what it took to produce the manuscript, and we had a plan to market it.
I also realized that the alternative career for me—returning to McKinsey & Company, where I did my summer internship—didn't attract me as much at this point in my career. I was young, energetic, full of ideas, and it was probably the last time in my life when I could do something risky, like a business, without worrying about a family. I was 28, and I felt I was doing myself a huge disservice if I didn't pursue this at the time. I had the HBS degree that I could fall back on in case it did not work.
ADVERTISEMENT - CONTINUE READING BELOW
Potential in the Philippines
However, while visiting the Philippines, I realized that there had been a huge growth in Internet usage in the country. When I left in 2004, there were only about two million users; in 2010, there were 30 million. I saw a lot of white space, a lot of inefficiencies, especially in retail.
I felt I had the resources and professional network necessary to run a fashion e-commerce business. For example, my brother ran his own web development firm, my cousin was the co-founder of a fashion school in the Philippines, and a friend was in merchandising. Thus, I started AVA (ava.ph), an e-commerce platform that empowers brands by providing them with an online presence to reach their customers 24/7 all over the country.
Test yourself
So if you're contemplating founding a company, ask yourself the following questions:
Do the hardships of entrepreneurship outweigh any dissatisfaction with your day job?
ADVERTISEMENT - CONTINUE READING BELOW
Do you have firsthand experience of how the startup life will be like? If not, consider working first for a startup before plunging into entrepreneurship on your own.
Is this the right time in your life? If you have children, is your spouse ready to help shoulder the financial burden?
Have you tested your idea, and plugged in potential loopholes? The key here is not to be right, but to be confident enough that you can execute and get things done without second-guessing yourself.
Do you have an exit option? If, in the worst-case scenario, the business doesn't do well within your projected timeframe, what is your backup plan?
If you can say a clear and resounding "Yes!" to these questions, then go ahead and take the leap of faith.
*****
Oliver Segovia is the CEO of AVA Online Group, and managing director of the Segovia Group, a family investment company with interests in real estate, hospitality and technology.
ADVERTISEMENT - CONTINUE READING BELOW
This article originally appeared in the April 2014 issue of Entrepreneur Philippines magazine. Minor edits have been done by Entrepreneur.com.ph