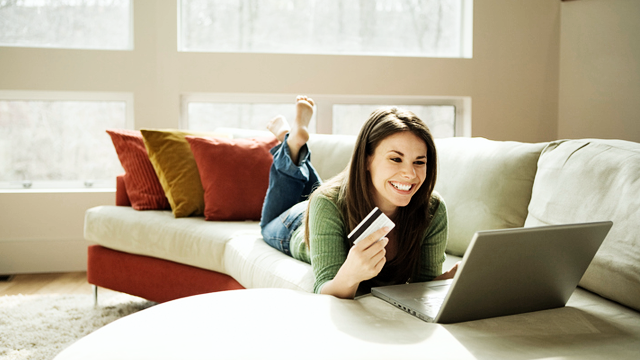 The Christmas season is also bazaar season. This time of the year, bazaar events mushroom practically everywhere, with each claiming to be the biggest, the best, and ultimately, the place to be if one wants serious profit. Of course, it's not always the case. Even with the best advertising push or the right timing, some events simply do not reward enough ROI for tenants.
ADVERTISEMENT - CONTINUE READING BELOW
A start-up backed by one of the biggest telecoms firms in the country aims to solve this conundrum of small retail brands with a new online marketplace called Digimall specifically designed for the holidays.
"With Digimall, we have found a creative way to help SMEs reach out to their customers," says Globe MyBusiness head David Heng. "This is why we have strengthened our partnership with Shopify so that more people can get the chance to be provided with quality services that is tailor-fit to their businesses and mark their digital footprint."
Shopify is an e-commerce platform that lets users create their own websites with accompanying payment solutions. Launched in 2006, it currently powers over 325,000* businesses in 150 countries.
Merchants who have a one-year subscription with Shopify can participate in Digimall. They only need to create a separate album in their accounts where the products they wish to sell for the platform will be available. All orders done in the platform will also be shipped through local courier service Xend.
ADVERTISEMENT - CONTINUE READING BELOW
For Digimall, all merchants who wish to partake in the online bazaar are asked to give a special 10 percent discount for customers. In turn, the platform will provide other advertising tools for the brands, like text blasts to Globe customers.
The Globe team also partnered with established bazaar organizers World Bazaar Festival, Yabang Pinoy and Makers' Market to help them invite merchants to the platform. As of press time, there are at least 20 brands available on the site.
And like any bazaar, Digimall is only available for a limited time, starting November 18 until December 31, 2016
"We want to make sure our solutions are relevant to their [entrepreneurs] needs. We want them to be more effective and more productive, definitely," Heng added.
For more information, visit:  https://digimall.globe.com.ph/
*****
*A previous version of this story mentioned that Shopify powers over 170,000 businesses in 150 countries. We have updated the figure to 325,000 based on the most recent data from Shopify. 
ADVERTISEMENT - CONTINUE READING BELOW
Elyssa Christine Lopez is Entrepreneur.com.ph's staff writer. Follow her on Twitter @elyssalopz.