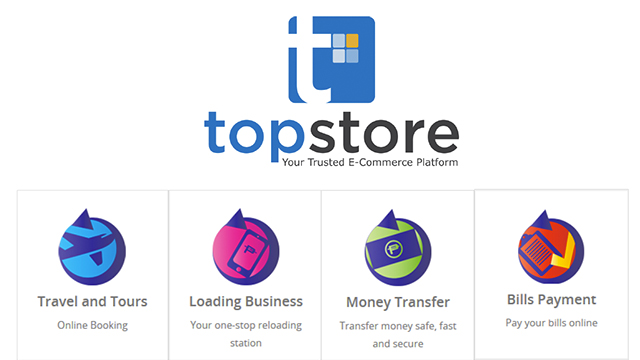 Topstore combines airline ticketing, e-loading, money transfer and bills payment business in one
Mayette Sanchez has worked for a travel agency for years but she's always harbored dreams of starting her own business. Together with her husband Ethan Koe Sanchez, who works for one of the big telecommunications companies, she started attending franchise expos looking for the perfect business they could get into.
ADVERTISEMENT - CONTINUE READING BELOW
"We had three considerations while we were looking for the business," Sanchez says. "First, it has to be practical. Like it has to be convenient and would require minimal logistics. Second, it has to be flexible; something that we can run on the side because we still have full-time jobs. It would be great if it was something digital so we could run it easily. And third, it has to be something we're already good at."
They found all these qualities in a relatively new enterprise called Topstore. Unlike other companies that offer prepaid mobile loading, remittance and bills payment, Topstore also offers airline travel services.
"It's currently limited to airline ticketing both for domestic and international flights—hotel and tour packages will follow soon—but it's the most appealing to people when we talk about the business to them," Sanchez says. "Prepaid loading isn't really new, even remittance services like Smart Padala, di na bago yan. Bills payment, yeah sure, it's relatively new, but once you tell them they can also offer travel services, immediately they become interested."
ADVERTISEMENT - CONTINUE READING BELOW
Topstore is the main product offered by Topdeals Inc. Established in 2014, the company now has 41 franchise holders and over 50,000 dealers nationwide.
To start the business, dealers need to pay the flat fee of Php4,980. They will then be given a tutorial on how to manage and run the proprietary system that allows them to start selling load and airline tickets and accept money transfers and payments for up to 250 billers.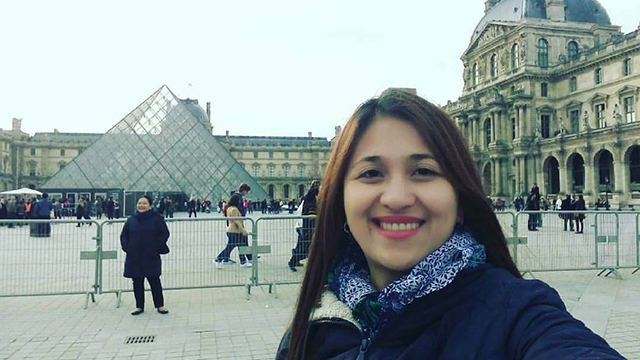 ADVERTISEMENT - CONTINUE READING BELOW
Working for a travel agency has allowed Mayette Sanchez to travel to many places around the world
"Let's start with bills payment," Sanchez explains. "People can start paying bills for electricity, water, telecoms, cable, even schools, clubs, government agencies, even bank loans."
Sanchez says bills are divided between online and offline bills. "When it's online, payments are instantly posted. When it's offline, it means the posting is one day after, which is still better than banks, because most of them take two to three days before it's posted."
Online billers include banks and services like (cable provider) Cignal, payments for government agencies like the National Bureau of Investigation, National Statistics Office (now the Philippine Statistics Authority), the Department of Foreign Affairs and many others. Offline companies include everything from the Alabang Country Club, schools like Ateneo de Manila University and De La Salle University, Manila Memorial Park, Manila Electric Co. (Meralco), UnionBank and HSBC.
ADVERTISEMENT - CONTINUE READING BELOW
The prepaid loading business is just like any other similar service, except Topstore uses just one system for all mobile networks. "It's not like most sari-sari stores where you need separate mobile phones for Smart and Globe," Sanchez says.
The remittance service is currently limited to Smart Padala. "We're not as familiar about it as the others," she admits. "We're still learning."
And as for the airline booking, Sanchez says it's similar to booking for domestic and international flights anywhere else online. "The advantage is you get to sort out the cheapest flights already. It's aggregated, cheapest flights per airline. The price fluctuates so sometimes it's cheaper, sometimes it's the same, sometimes it's a bit more. And of course, we offer convenience."
Dealers can earn through several ways. For airline bookings, the book-and-buy system allows dealers to preset their own service charge to add to the ticket price. The recommended amount is Php200 for domestic flights and Php750 for international flights, both one way.
ADVERTISEMENT - CONTINUE READING BELOW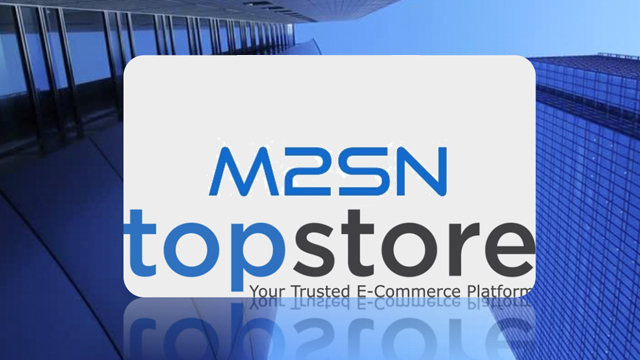 Topstore allows its dealers and franchises to earn multiple ways 
"For prepaid loading you get a discount of four percent, which is more or less the same as a sari-sari store. For bills payment, it depends on the biller, but the range is from Php1.50 to Php13 per transaction. And then for money transfer, it's Php7 up.
ADVERTISEMENT - CONTINUE READING BELOW
But instead of simply being a dealer, Sanchez opted for the second way to earn, which is to buy into either of Topstore's citywide or province-wide franchise program. The citywide franchise costs Php250,000 while province-wide is Php750,000.
Sanchez says they got the citywide franchise for Bacoor City, Cavite. This means they get "overrides" or a percentage of the earnings of all the dealers tagged within the city.
"One you get a citywide franchise, you get Php10,000 worth of load in the master account, plus 30 dealer codes, or what's sold for Php4,980 that I mentioned earlier. So, in effect, we only paid around Php90,000 net for the franchise."
Because the background of Topdeal's founders—Chairman and CEO Maximo Betito and President and COO Silvestre Bolano—is in affiliate marketing, Topstore also has a "community building" model where dealers are incentivized for inviting other dealers to join the business.
ADVERTISEMENT - CONTINUE READING BELOW
"For every direct dealer that we recruit, there's an incentive of Php500. Parang commission. But you need to acquire or refer three first to unlock the Php500, so you only get Php1,500 when you refer your third dealer," Sanchez explains.
The thirtysomething mother of three says that when she looks back, she knows she made the right business decision.
"We went to all the expos," she says, recalling that the franchise fee of the leading payments center business was Php350,000 with Php120,000 renovation cost, Php120,000 equipment cost plus a cash bond.
Apart from the high franchise fees and other costs, she was dissatisfied with the limited revenue opportunities. "These other business models provide income source from only the sales that you generate," she explains. "But in Topstore, there are other ways of earning. So we told ourselves, it feels right that we chose this."
For inquiries call 0922-8588227 or email topstorefranchising@gmail.com
ADVERTISEMENT - CONTINUE READING BELOW
*****
Paul John Caña is the managing editor of Entrepreneur PH