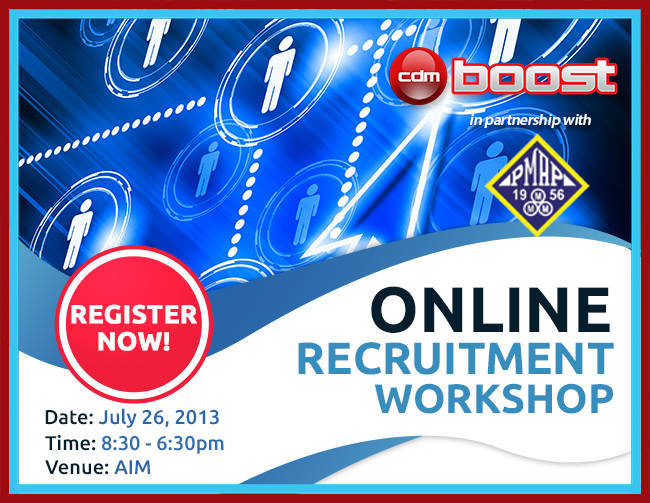 A company will only be as good as the people who run it. If you want your business to reach its full potential, you have to pay attention to recruitment.
Want to be at the top of the recruitment game? Take your recruitment skills a notch higher by going online. Learn how to lower costs by 90 percent and increase efficiency for employers, and improve the overall application experience for candidates. Sign up for the Online Recruitment Workshop happening on July 26  and learn how to:
ADVERTISEMENT - CONTINUE READING BELOW
Leverage on social media/networks: Linkedin, Facebook, Social Ads, and more
Interview applicants remotely via video and voice
Turn your organization's website into a job board, and recruiting tool
Utilize online job boards, and post effective openings on them
Use free tools online 
Marry time tested recruitment strategies with new technologies today
Learn the latest from Coni Cruz, Digital Strategy Manager at Henderson Blake;  Mike Palacios, Managing Director at Havoc Digital; Paul Rivera, Founder and CEO of Kalibrr; and Yoda Buyco, Marketing Director at Jobstreet.Com as they discuss how to interview applicants remotely via video and voice.
To sign up for the workshop, click here.