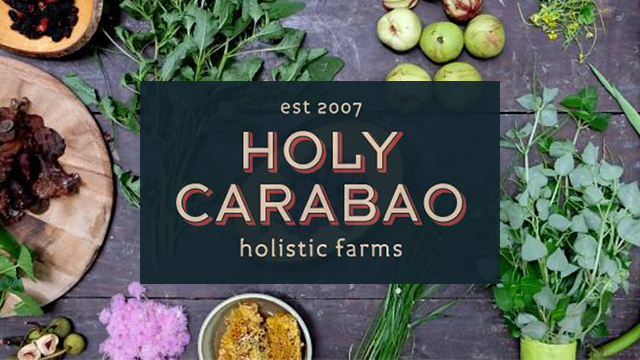 If there is any truth to the saying that "you reap what you sow," then Holy Carabao Holistic Farms must've kept its word.
Since launching in 2007, after all, the company has promised to provide clean and nutritious food products through conscientious and biodynamic means. It also promised to uplift the lives of its farmers while educating the Philippine public on the advantages of sustainable living. In other words, it started its operation by sowing the seeds for what it considered to be a better future. Flash forward to several years later, that future has arrived for the reaping.
ADVERTISEMENT - CONTINUE READING BELOW
Holy Carabao is now an established brand in the food business with solid presence in local stores. It continues to be a blossoming enterprise of about 10 company-owned and partner farms scattered across the country, and its work force—though small compared to its bigger competitors—is a network of thriving farmers all loyal to its idealistic cause.
And then there's the fanfare; thanks mostly to its chemical-free food products, its vastly transparent operation and its advocacies, Holy Carabao has garnered a strong following among local consumers. Those who doubt the company's popularity need only to look at the recently concluded #BeTheBoss Awards, an MSME contest which saw Holy Carabao's founders winning the Boss for Social Responsibility category, thanks in part to the votes of its fans.
The company, all things considered, is doing well. But, according to its owners, Hindy Weber and Melanie Go, the task of getting to where they are now is not without challenges.
ADVERTISEMENT - CONTINUE READING BELOW
"It's been a slow climb for us since 2007," Weber told Entrepreneur Philippines.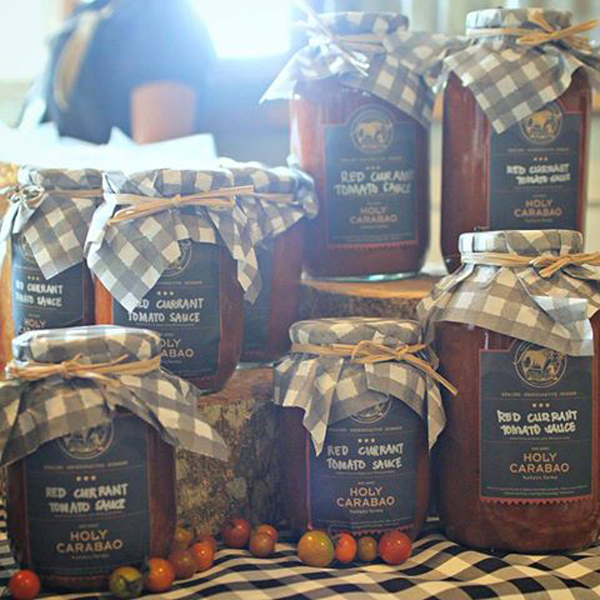 Growing right
Before they became farmers, before they became businesswomen, and long before they took up the task of working towards a better future through "environmental stewardship, food security and LOVE" (so Weber said in her Instagram account,) the owners of Holy Carabao were first and foremost mothers.
ADVERTISEMENT - CONTINUE READING BELOW
Weber, in particular, was a mom greatly concerned with what her kids were eating. Food grown with the use of chemicals and greatly unsustainable means didn't sit well with her and her environmentally conscious lifestyle. So, when the opportunity to grow their own food became available to them through a farmable patch of land near their home in Laguna, she and her husband, Gippy Tantoco, decided to take on the role of organic farmers. This produced one problem, however: they started growing more than what they needed. The couple then decided to start selling some of their yields. Thus, Holy Carabao was born.
"First, she [Weber] started doing door-to-door delivery," Go related. But when Go began partnering with Weber to further the business, it soon began its long but steady course of outgrowing its humble beginnings.
"A few years later, we introduced it to the super markets," Go said. And this is when the brand started catching the public's attention.
ADVERTISEMENT - CONTINUE READING BELOW
Founded on the idea of supplying healthy and clean food, Holy Carabao is a venture that uses holistic farming techniques based on biodynamic and permaculture principles. According to Holy Carabao, this means that the company's farms work on healthy soil while avoiding the use of GMO's, synthetic pesticides, fungicides or fertilizers. Its environmentally conscious principles, meanwhile, demand that it harvests all its products while taking into consideration natural cycles. This, in turn, aids in keeping the ecosystems of their farms healthy. All these meant that their good clean food is farmed in a sustainable manner—a sales pitch that found a market amongst the health-conscious and the environmentally-concerned.
In 2013, according to Go, Holy Carabao was "able to be more present in the retail outlets." She also added that this was a big year for them since "that's when we were able to expand the network of farms and when the market was ready for what we're offering."
ADVERTISEMENT - CONTINUE READING BELOW
Expansions however were not easy for the duo. They're primary method after all involved inviting other farms to buff their production while convincing them to use the same sustainable methods Holy Carabao employs. They educate these farmers on their methods if there is a need for it. They market these farmers' products, and they pay them fair prices for their yields. The latter, according to Go, explains why Holy Carabao's prices are about three times higher than conventional market prices.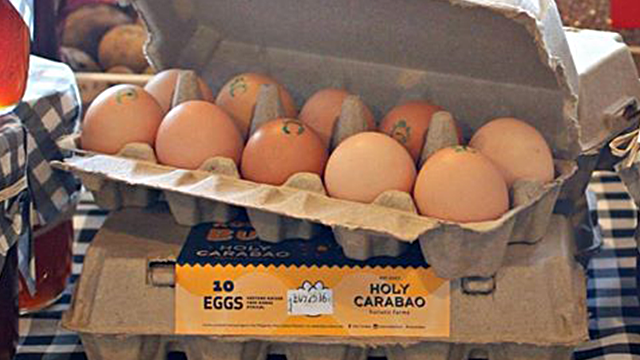 ADVERTISEMENT - CONTINUE READING BELOW
"We can't [lower our prices,]" she said because, "we really take care of everybody."
Their methods have merits but it didn't always sit well with everyone they courted. Holistic farming, after all, tends to have yields that are lower than conventional standards in the Philippines. And lower yields meant lesser sources of income. Because of this, some farmers would rather stick with other companies—groups that would allow them to farm using popular methods to produce higher yields that these companies would buy in bulk, for what Go said were "unfair prices."
"They buy from the farmers like truck loads for a very cheap price," Go said. "And the farmers, because they don't want naman the food to go to waste, they just let them to take everything at that price."
Still, Weber and Go believed that they got lucky. Amidst a number of rejections were farmers who saw the virtue of what the duo were doing.
ADVERTISEMENT - CONTINUE READING BELOW
"Actually, some of the farmers that we're working with, they were at that point [where they wanted to farm more sustainably,]" Go said. "They realize that they could not go on [using previous methods]. The soil is degrading. They won't be able to hand it to their children." And this became one of the main points of Holy Carabao's pitch whenever they seek to incorporate another farm—they promise a better future. Fittingly, this is also something they are working on alongside the business of growing food.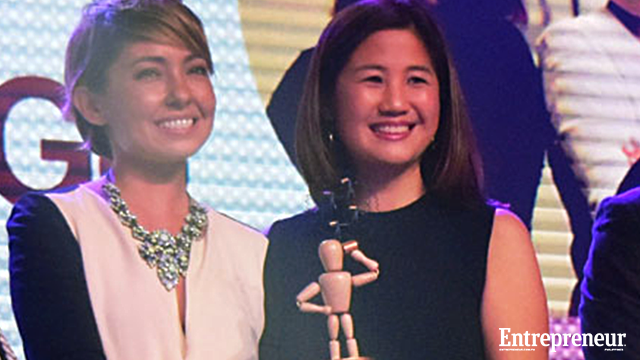 ADVERTISEMENT - CONTINUE READING BELOW
Farming for the future
 Aside from producing healthy food, Holy Carabao also acts as a vehicle to further the advocacies of Go and Weber.
Just recently, the group also formed a K to 12 farming curriculum with a pilot now being implemented in the Acacia Waldorf School located beside Holy Carabao's Laguna farm. Through this project, students are immersed in the profession and are reared to be conscientious and effective producers of food—spiritual successors, in other words, to Go and Weber's idealistic philosophies. According to Weber, the end goal for this project hopes to welcome more schools into their farms.
"[We want to be] an extension of their school because not every school can have a farm or a garden," Weber said. "We really want to open our doors to other schools particularly public schools and we know that will take up a lot of our time."
A lot of their time, yes; it will take a lot of effort too. But Weber and Go remain undeterred. This project after all was much like what their business was in 2007—a seed sowed for a future yield worth harvesting.
ADVERTISEMENT - CONTINUE READING BELOW
*****
Angelo Cantera is a journalist who has been covering the lifestyle, travel and business-lifestyle beats for some of the country's major newspapers and magazines. He has worked for The Manila Times and has served as associate editor of asianTraveler Magazine. Also a lensman, he occasionally does photography for his own travel assignments.