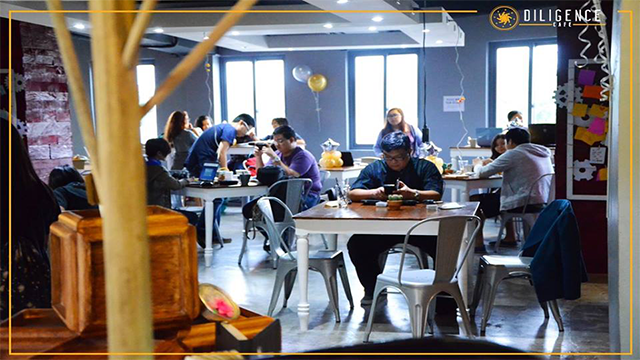 Entrepreneurs are always on the lookout for their next big idea, but Elmerei Cuevas didn't have to look far for inspiration. "It was all my 'hugot' from college," he says of Diligence Cafe, a cross between a co-working space and a cafe. Located in Quezon City, it's the brainchild of Cuevas and his co-owners Anna Lorraine Uy, and husband-and-wife Ariel and Nancy Meneses.
ADVERTISEMENT - CONTINUE READING BELOW
Cuevas, a materials engineering graduate of University of the Philippines, remembers the grind all too well: as a student, his days were booked solid with classes and extracurricular activities—often leaving him to buckle down on schoolwork well past midnight. Finding a distraction-free place that was welcoming even at wee hours was difficult. Libraries and coffee shops have closing times, while his comfy bed was too big a temptation back at the dorm room.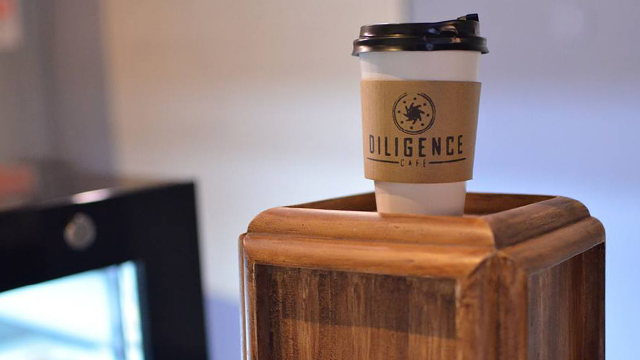 ADVERTISEMENT - CONTINUE READING BELOW
"My last resort would usually be fast-food chains, but they have no wi-fi or electrical sockets," he recalls, and even then, the guards would scold him if he and his friends lingered too long after eating. "I realized that students, [...] people in general, we have dreams, we have goals, we are easily inspired or encouraged, but we don't have the place to do the nitty-gritty stuff."
Prior to its debut this year, Cuevas and his co-owners harbored worries that people might not embrace their hybrid concept—one that uses an entrance-fee pricing model for its facilities, while food and merchandise are priced separately. But it hasn't taken long for Diligence Cafe to catch on; students, freelancers and young professionals alike have since made for repeat customers.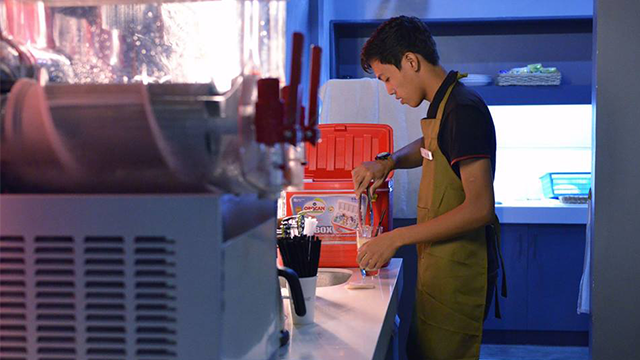 ADVERTISEMENT - CONTINUE READING BELOW
Here, a daily rate of P350 or just P60 per hour will get you free-flowing brewed coffee or juice, use of their wi-fi, and a place to plug all your gadgetry—you can even ask to borrow their extension cords. A conference room, available by the hour, can host meetings and brainstorming get-togethers. There's also a menu of hearty meals and pastries to fuel your study sessions.
And then there are the creature comforts that make it perfect for pulling all-nighters: Diligence Cafe is where you can hustle hard, but also recharge with a power nap. You'll be lent a pillow to doze on, and the staff can be instructed to wake you up at a time of your choosing, not unlike a human alarm clock. There's also lockers that can be rented out to keep your belongings safe while you're working long hours or catching some shut-eye. And for a Php 100 fee, Diligence Cafe offers the use of its showers for customers to freshen up—it comes with a shower kit that includes soap, shampoo, a toothbrush, toothpaste and use of their towels and blow dryer.
ADVERTISEMENT - CONTINUE READING BELOW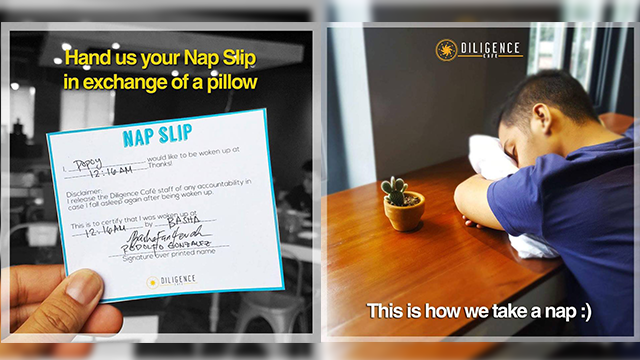 However unconventional, these were thought-out and purposeful features. "More than offering space, we ensure that we help our guests actually be productive," Cuevas says. "We want to be part of their journey towards their success. This is a place for people with dreams and goals to actually work on them and finish them."
ADVERTISEMENT - CONTINUE READING BELOW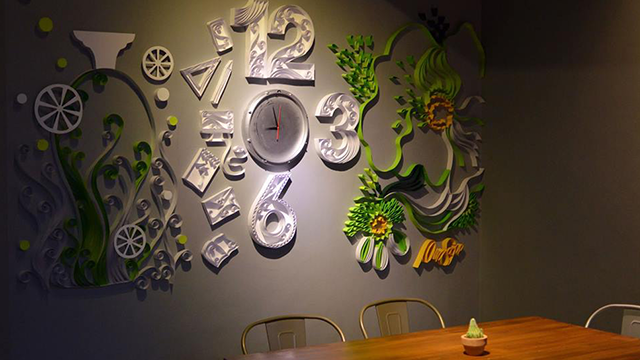 Expansion is already on the founding team's minds—they're eyeing possible new branches in other cities—but they're also cooking up more creative corners in the same vein as Diligence Cafe. "We dream of providing specific spaces for specific fields," he shares. "We realized that the Filipino youth are smart, yet we lack spaces for them to tinker with their ideas and bring them into reality. We want to provide these places for them because we know that if they are able to play with their ideas and sharpen their skills and crafts, they can one day contribute to society."
ADVERTISEMENT - CONTINUE READING BELOW
*****
Victoria Vizcarra is a freelance writer who covers business, technology and lifestyle. A regular contributor for Cosmopolitan and FHM magazines, she is also the former features editor of Entrepreneur Philippines magazine.