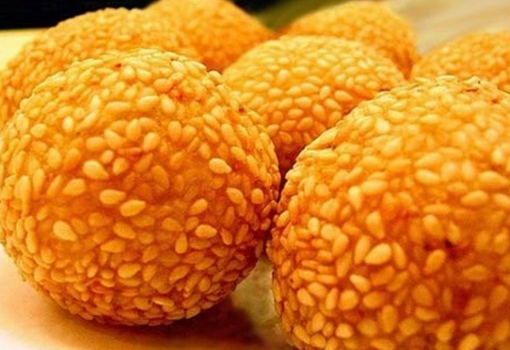 <>If you are familiar with the menu of fast food chain Chowking, for sure, you know that it serves a special rice cake or
kakanin
known as
buchi
. It is usually included in the meal combos as a handy dessert. Some people prefer to have it after enjoying
siopao asado
, while others assert that it is best with
sago't gulaman
as
panulak
(beverage).
Buchi
is another rice cake that is traditionally made of ground rice (rice soaked in water overnight) and molded to assume its round shape. It is typically coated with sesame seeds and deep fried. For those who are unfamiliar about it, expect to have a surprise inside it the moment you take a bite. There is a sweet filling made of red bean paste (mashed red beans).
Ube halaya
can also serve as an alternative.
Start a small food business or
merienda
cart selling
buchi
as part of the menu. Here is a simple recipe for you to learn today.
Ingredients:
•    1 1/2 cups of sweet rice flour (or moist ground rice)
•    ¾ cup of water
•    1/8 teaspoon of salt
•    ½ cup red bean paste (or mashed
monggo
)
•    Sesame seeds
•    Cooking oil
Procedures: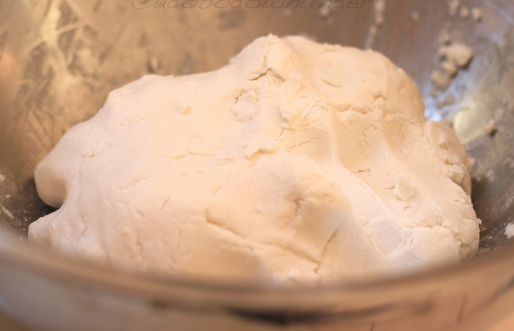 1.    Mix flour, water, and salt in a bowl. Knead to form dough.
2.    Divide the dough into small pieces. Shape each into a small ball before flattening the middle using your thumb.
3.    Carefully put a tablespoon of sweet red bean paste into this flattened middle. Then, slowly wrap the dough around it. The idea is to have it as filling for your
buchi
. To make sure the paste would not spill, pinch the edges together as if sealing it.
4.    Roll the dough in your hands to achieve a round shape once again. Do the same in all the small pieces of dough.
5.    Roll each ball-shaped dough over sesame seeds.
6.    Deep fry in a pan full of cooking oil. Let the balls fry until those achieve the typical golden brown color, an indication that cooking is completed.
7.    Drain on paper towel and serve hot, if possible.
ADVERTISEMENT - CONTINUE READING BELOW