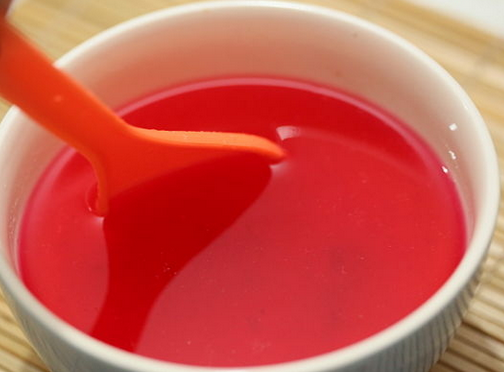 <>The traditional fruit gelatin is often served as a delicious dessert in fiestas and family gatherings. It is also an all-time favorite treat for kids during the Christmas season because of its toy-like features (its fluffy texture and pinkish color).
It is often made from sweetened and flavored gelatin mixed with fruit cocktail. Home-based entrepreneurs can buy and prepare their own fruit ingredients, but it's logically more convenient to buy commercially available canned fruit cocktail, which is already sweetened.
Making fruit gelatin is very easy. The ingredients are readily available and the procedures can be executed easily. This recipe can make 10-12 servings.
Ingredients:
•    6 cups of water
•    4 gelatin bars or 4 sachets of gelatin powder
•    4 cups of sugar
•    2 cans of condensed milk
•    2 cans of evaporated milk
•    2 cans of fruit cocktail
Procedures: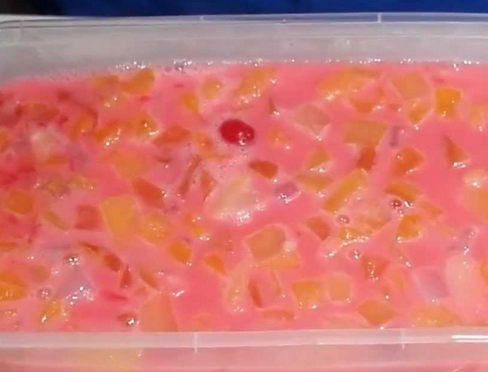 1. Boil water.
2. Carefully add gelatin bars or gelatin powders.  Constantly stir until the gelatin is dissolved.
3. In a separate bowl, combine sugar, condensed milk, and evaporated milk.  
4. Add the mixture into the pot of boiling gelatin and let it simmer for at least three to five minutes. Prepare your containers and fill each with fruit cocktail. Avoid plastic containers as much as possible as those may alter the taste of fruit gelatin. You can pour the cocktail's juice into the pot to add flavor to your gelatin.
5. After simmering the gelatin mixture, slowly and carefully pour it into each container. You can use a strainer to avoid formation of bubbles.
6. Let the gelatin chill for at least two hours in the refrigerator.
ADVERTISEMENT - CONTINUE READING BELOW