<>
If you are into the food business, it is certainly more ideal to try out new recipes that come with unique twists. Foodies would always want to try something new and exciting, yet still mouth-watering and delicious.
If you have been amazed by
puto flan
, this time, try another custard recipe that would surely blow your mind and arouse the discerning appetite of your customers. Have you heard of '
kalabasa leche flan
'?
It is another delicious dessert with an interesting twist. The traditional and old-favorite custard is combined with
kalabasa
(squash), making it a healthier treat. There could be a slight and ideal variation in the consistency and texture, but surely, it tastes equally delightful.
Kalabasa
is one of the very nutritious vegetable crops that are widely cultivated nationwide. It provides a good dose of Vitamin A (for healthier eyesight), beta carotene (helps fight cancer), and magnesium (helps lower levels of triglycerides or body fat to reduce risks of developing gallstones and hypertension).
Ingredients: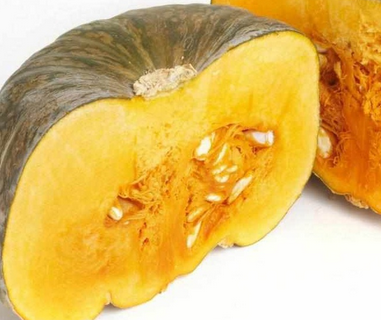 •    ¼ cup of boiled and mashed
kalabasa
•    6 egg yolks
•    2 eggs
•    1 can of condensed milk
•    1 can of evaporated milk
•    1 teaspoon of vanilla extract
Procedures:
1.    Prepare
leche flan caramel
and pour small amount into each
llanera
(tin mold).
2.    Peel
kalabasa
and boil it for about 20 minutes or until it gets soft. Then, mash it using a fork.
3.    In a bowl, combine mashed
kalabasa
with eggs and egg yolks. Start whisking to create a viscous mixture.
4.    Add condensed milk, evaporated milk, and vanilla extract into the mashed
kalabasa
and egg mixture. Continue whisking for several minutes or until ideal consistency is achieved.
5.    Prepare another bowl. Make the mixture pass through a strainer as you pour it into second bowl. Doing so would help make sure unlikely lumpy bits would be eliminated.
6.    Pour the custard mixture into the
llaneras
(with caramel).
7.    Put the filled
llaneras
in a steamer and cook for about 30 minutes or until ideally cooked. Be sure to cover each tin with clean cloth or aluminum foil to prevent water drippings from mixing with the
leche flan
surface. (Tip: To check if the
kalabasa leche flan
is already cooked, dip a toothpick into a
llanera
. If it comes out clean, put the heat off as cooking is done.)
8.    Set aside
kalabasa leche flan
and refrigerate afterwards. Each
llanera
is now ready to be served or sold.
ADVERTISEMENT - CONTINUE READING BELOW