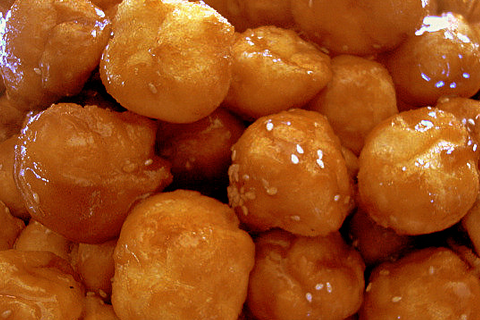 A favorite street food merienda of local foodies, karioka (bitso-bitso to some) is a ball-shaped rice dough deep fried in oil and dipped in syrup or sweet coating. It comes in different forms and texture depending on how it is cooked. It can be served on a plate or skewered.

Aspiring entrepreneurs who are planning to establish a karioka stall must constantly experiment and innovate. After mastering the basic ways to make it, entrepreneurs would find it easier to creatively make variations or improvements.

In making karioka, you need to prepare basic tools and materials like wok for deep-frying, bowls for mixing ingredients, and bamboo skewers or a plate for serving. The recipe below can cook up to 40 pieces of karioka.

Ingredients:
•    2-1/2 cups of sweet or glutinous rice flour
•    1 cup of skim milk
•    2 tablespoons of evaporated milk
•    2 tablespoons of water
•    1 teaspoon of salt
•    1 teaspoon of baking powder
•    1 cup of coconut milk
•    1 and ½ cup of brown sugar
•    Cooking oil for deep-frying

Procedures: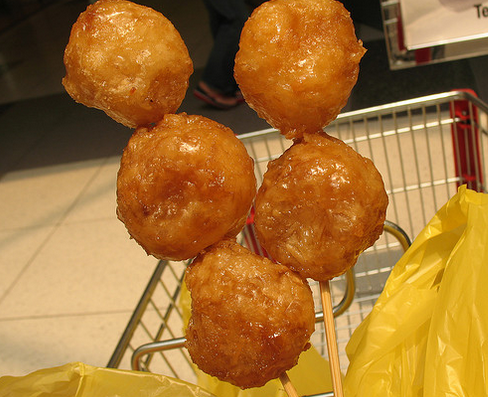 1. Combine skim milk, evaporated milk, and water to create a milk mixture. In a separate bowl, put in rice flour, baking powder, and salt. Pour in the milk mixture. Mix everything carefully to make dough. Add flour if it remains sticky and water if is still dry.

2. Use a tablespoon to scoop a portion of the dough, which would then be molded it into a ball using your hands (remember to wash your hands first to avoid contamination). Do the same to make all balls. Poke each with a fork or with a skewer so that the interior would easily cook.

3. Heat the wok and cooking oil at low to medium-low.

4. Carefully put the balls into the wok and deep-fry for about 8 to 10 minutes, or until those turn golden brown.

5. Remove the balls from the wok and drain oil using paper towel.

6. To make its sweet coating, pour coconut milk into a heated pan and cook until it boils. Then, add brown sugar. Mix it constantly until the mixture thickens.

7. Dip the karioka balls into the sweet coating and skewer it or serve on a plate.

ADVERTISEMENT - CONTINUE READING BELOW