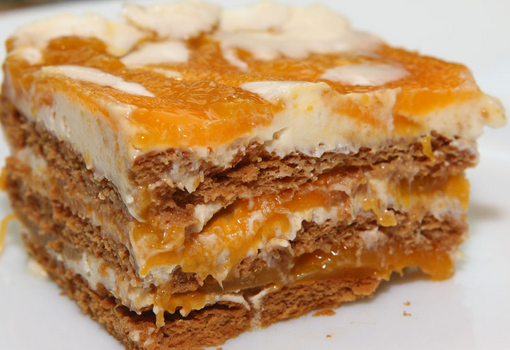 We can't deny the fact that mango is a well-loved fruit by most Filipinos, hence, a favorite dessert to make for most parties as well, especially during holidays.

One delicious dessert you can make out of mangoes is mango float. This all-time favorite sweet treat can be made into two to three layers and is a sure business bet this Christmas not only because it's easy to prepare (no oven needed!) but also because the ingredients can be bought in any store near you.

Check out this mango float recipe below and start earning for the upcoming holiday and the years to come.


Ingredients:

•    1 pack of graham crackers
•    1 pack of graham crackers (crushed)
•    1 can of condensed milk
•    1 can of all-purpose cream
•    3 ripe mangoes (sliced or pureed)

Procedures:

1.    In a bowl, mix together all-purpose cream and condensed milk, then set aside.

2.    Place the graham crackers in a rectangular-shaped container. Arrange them in a way it will fit the pan.

3.    Slowly pour the cream mixture into the graham crackers. Make sure to fill all the spaces.

4.    Place the sliced or pureed mango over the cream mixture. Spread evenly.

5.    Repeat procedures three and four until you're satisfied with the layers, then, top it off with crushed graham crackers.

6.    Refrigerate overnight.

7.    Place the chilled mango float in clear mason jars and you're all set to sell it.

ADVERTISEMENT - CONTINUE READING BELOW