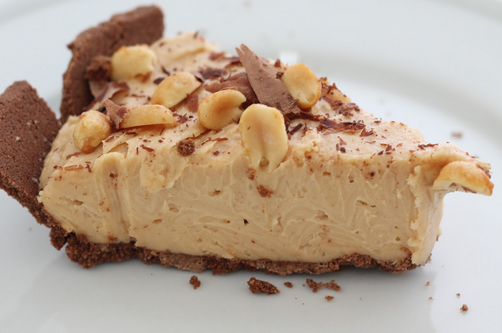 <>Whatever season or occasion, cheesecakes are always a crowd favorite. With its rich and creamy taste, no one can definitely say no. And since it's a hit to (almost) everyone, turning it into a business is a great thing to do. Plus, no baking required—a bonus for you!
Cheesecakes are usually baked in an oven to achieve the right consistency of the cake. It also comes in a variety of flavors like (the famous) blueberry or strawberry and cookies and cream cheesecakes. However, if you're just starting up or have a limited budget, you can rely on this recipe to enter into this venture. We bring you this peanut butter cheesecake recipe to start your own food business and keep  you going.

Ingredients:
For the crust:
•    ¼ cup sugar
•    1 pack graham crackers crushed
•    ¼ cup melted butter
For the filling:
•    1 pack of softened cream cheese
•    1 cup of whipped cream
•    1 cup of peanut butter
•    1 can of condensed milk
•    Fruits/Nuts (optional)
Procedures:
1.    For the crust,  mix the crushed graham crackers, sugar, and melted butter in a bowl.
2.    After mixing, spread and press the mixture onto the bottom and one inch up the sides of the glass pan and refrigerate.
3.    For the filling, combine the cream cheese, whipped cream, and condensed milk. Beat well until you get the smooth consistency.
4.    Add the peanut butter and mix again.
5.    Get the crust out of the refrigerator and fill it with the cheesecake mixture.
6.    Top it off with your desired fruits or nuts.
7.    Chill for about 5-7 hours.
ADVERTISEMENT - CONTINUE READING BELOW