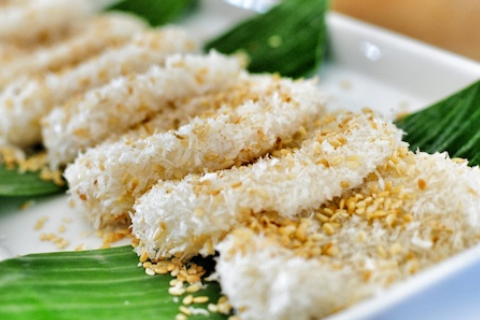 <>Many foodies who are fond of popular types of
kakanin
(rice cake) certainly have
palitaw
as part of their list of favorite local treats. It can be found in public markets, churchyards, school canteens, and native buffet tables in restaurants.
The word '
palitaw
' is obviously derived from the Filipino word '
pinalitaw
' or '
litaw
', which means 'made to float' or 'float.' Those who are curious would surely be amazed at how this simple rice treat is made.
Dough made of soaked and ground sticky rice (
galapong
) is divided into small pieces and manually shaped into little balls, which are then flattened. Those flattened dough pieces are then plunged into a pot of boiling water. After a few minutes, expect those would float one by one, an indication that cooking time is complete.
Here's the complete simple recipe that can serve as your guide if you intend to make this a practical home-based business idea. This can make about 16 to 20 dumplings. Take note that glutinous rice flour takes the place of
galapong
because it is more conveniently available and requires less preparation.
Ingredients: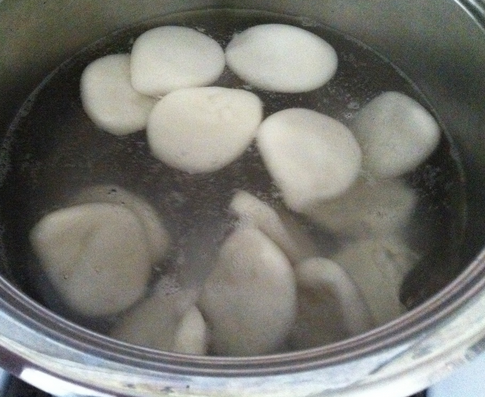 •    2 cups of glutinous rice flour
•    1 cup of water
•    ½ cup of table sugar
•    2 tablespoons of toasted sesame seeds
•    grated coconut
Procedures:
1.    Make your dough by combining glutinous rice flour and water.
2.    Scoop a tablespoon or 2 tablespoons of the created dough. Mold it into a ball before flattening it using your hands. Do the same with the rest.
3.    Boil some water in a cooking pot. Slowly put the flattened dough pieces into it.
4.    Scoop out each dough as it floats. Set aside to allow water to properly drip.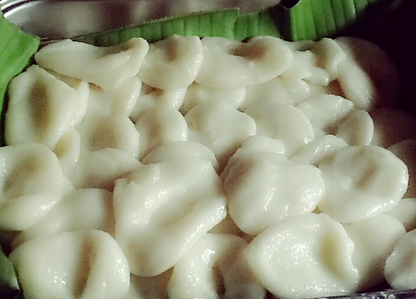 5.    Dip each cooked dough into grated coconut before sprinkling with sugar and toasted sesame seeds.
6.    Arrange
palitaw
in a serving plate and serve or sell.
ADVERTISEMENT - CONTINUE READING BELOW