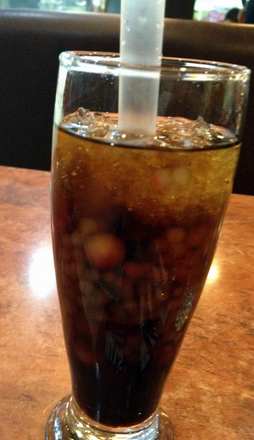 Summer is fast approaching and sure people are already craving about getting into the beach while quenching their thirst with their favorite cold drink. And by favorites we mean, a glass of ice-cold sago't gulaman. Aside from it being readily available in almost every street, its sweet taste easily quenches thirst that it makes people want to order more. You can take advantage of its high demand by turning it into a venture (alongside your kakanin or merienda business).

Sago't gulaman is simply made of sago (tapioca pearls) and gulaman (gelatin). It is best paired with other local meriendas such as fishball, siomai, and banana cue. Because it's very easy to make and ingredients don't cost that much, there's no way you can't start this business. Even if it isn't summer yet, you can start selling this favorite local beverage simply because almost everyone is a fan of it. Follow the simple recipe below to start your own venture now.

Ingredients:

•    2 cups brown sugar
•    1 cup of water
•    1 tablespoon vanilla extract

For the sago:
•    1 ½ cup sago pearls
•    7 cups water

For the gulaman:
•    3 bars agar-agar (or gelatin)
•    1 ½ cup sugar
•    4 cups water

Procedures:

1.    Cook the sago pearls. Boil water then add the sago pearls. Stir well to prevent sticking. Cook for about 10 minutes.
ADVERTISEMENT - CONTINUE READING BELOW
2.    Drain the cooked sago pearls. Rinse with cool water and set aside.
3.    Cut the agar-agar into medium-sized pieces.
4.    In a saucepan, soak the agar-agar pieces in boiling water until it melts.
5.    Add sugar and stir again until it is completely dissolved.
6.    Put the dissolved agar-agar into a flat container. Let it cool and set aside.
ADVERTISEMENT - CONTINUE READING BELOW
7.    When it is already hardened, cut the gelatin into small-sized pieces.
8.    In a separate saucepan, caramelize the sugar to make sugar syrup out of it. Add vanilla extract. Let it cool.
9.    In a glass, put the sago, gulaman, and syrup altogether. Add ice-cold water (ratio: 3 tablespoons of sugar mixture and 1 cup of cold water) and serve. You may also opt for crushed ice instead of cold water.