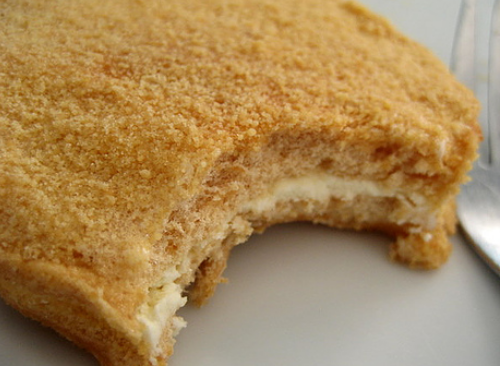 Silvana is the cookie counterpart of sans rival and perhaps, the Filipino version of the French macarons. With its rich and creamy filling and crisp wafer, no one can truly resist its taste. Whether for a quick snack or dessert, this sweet treat will surely satisfy any sweet cravings. And because Filipinos love desserts so much, putting up a silvanas business is a great idea.  

Aside from the gift-giving seasons like Christmas and the upcoming Valentine's Day, this business is also great during special occasions like birthdays and anniversaries as these are perfect gifts people can give.

Check out this recipe below and take advantage of the Valentine's gift-giving season.


Ingredients:

Meringue:

•    1 tsp cream of tartar
•    ½ cup all purpose flour
•    1 tsp vanilla
•    1 cup sugar
•    1 cup cashew nuts, crushed
•    5 egg whites

Buttercream:

•    1 tsp vanilla
•    ½ cup sugar
•    ¼ cup water
•    1 cup butter
•    ¼ cup milk
•    4 egg yolks


Procedures: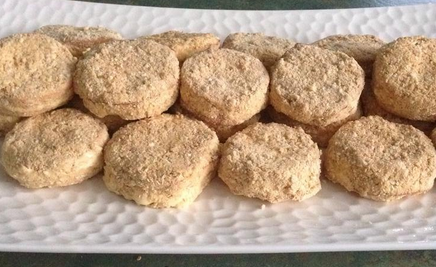 Meringue:

1.    Preheat oven at 300⁰F. Grease the cookie sheets and make round traces with 1-2 inches space in between. Set aside.

2.    Using an electric mixer, beat the egg whites until it become stiff.

3.    Slowly add the sugar, cream of tartar, and all purpose flour to the beaten egg whites.

4.    Add the crushed cashew nuts with the mixture and then put it in a piping bag. Use a spatula to flatten the meringue mixture.

5.    Bake it for 15-20 minutes until golden brown.  Let it cool.

Buttercream:

1.    Combine sugar and water and let it boil.

2.    Slowly pour the syrup while beating the egg yolks.

3.    Add butter followed by milk. Whip continuously until you attain the ideal consistency. Refrigerate afterwards.


Assembly:

1.    Evenly spread the buttercream on one side of each meringue disc and then put another meringue disc on top of it.

2.    Cover the silvanas with buttercream all over and then roll it over on the meringue crumbs. Refrigerate again before serving.

ADVERTISEMENT - CONTINUE READING BELOW