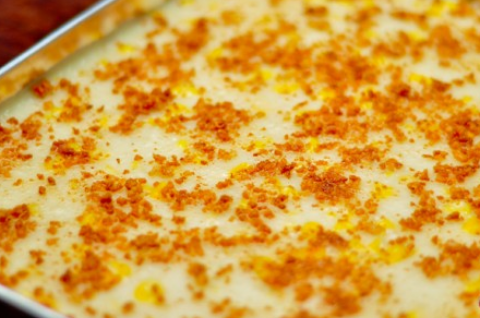 <>
Maja blanca
is a common Filipino dessert served during the holidays and special occasions, like fiestas and family gatherings. What makes it popular is that its creaminess, while homemakers find it easier to make than all other traditional desserts.
This dessert has the unique consistency of a thick gelatin. It usually comes in creamy white color. Some prefer to serve it with
latik
(coconut milk residue or toasted grated coconut) on top, while others prefer grated cheese.
Not known to many of us,
maja blanca
is a local adaptation of a traditional Spanish dessert called '
manjar blanco
,' which literally means 'white delicacy.' Over the years, there have been many variations developed, making it all the more interesting.
Of course,
maja blanca
can also be an ideal home-based business idea. You can possibly sell it by tray or retail each slice for about P20 to P50. Learn how to make it here.
Ingredients:
•    200 grams of cornstarch
•    1 cup of coconut milk
•    1 ½ cup of evaporated milk
•    ½ cup of condensed milk
•    250 grams of white sugar
•    1 cup water
•    2 tablespoons of butter
•    15 ounces of whole sweet kernel corn
Procedures: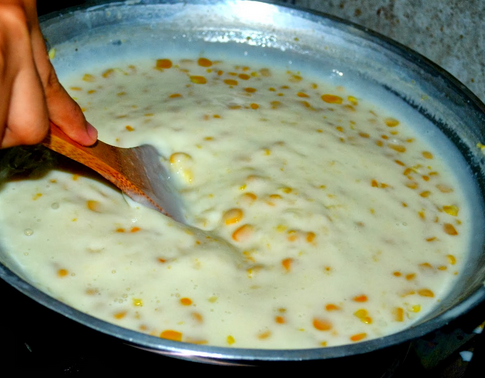 1.    In a saucepan or cooking pot, dissolve cornstarch in water.
2.    Pour in coconut milk, evaporated milk, condensed milk, sugar, and butter. Thoroughly mix the solution.
3.    Cook the mixture in medium heat for about 15 minutes. Don't forget to stir it continuously to prevent lumps from forming especially as the mixture becomes very thick.
4.    Put the whole kernel corn into the mixture. Stir further for about 5 minutes.
5.    Remove the saucepan or cooking pot from heat and pour the cooked mixture into a tray or molds.
6.    Chill the
maja blanca
before serving. You may top with
latik
or cheese.
ADVERTISEMENT - CONTINUE READING BELOW