The SCI management team: (from left to right) Miguel Cuneta, co-founder and chief community officer; John Bailon, co-founder and CEO; and Jardine Gerodias, co-founder and director
This started with a payment processor called Bitmarket.ph. After partnering with a coffee shop in Makati, it allowed the merchant to accept Bitcoin as payment for its products.
"What it does is that it allows coffee shops to accept Bitcoin, but we pay them in pesos," said Bailon, who serves as the company's CEO. "It's like us buying [the] Bitcoin [from them]."
However, SCI shortly discovered that there was very low demand for the product. "There was no demand for Bitcoin to be used as a currency," said Bailon. "Why? Because, especially here in the Philippines, their goal is really to speculate on it, to wait for [its value] to go up. So why would they buy coffee with it?"
After a few months with the payments business, SCI worked quickly to pivot the business model to a better use case. It didn't take long for the team to arrive at a similar but ultimately more promising service in international remittance through the Rebit product.
ADVERTISEMENT - CONTINUE READING BELOW
As blockchain allows for the almost instant transfer of cryptocurrency from one wallet to another, SCI saw the opportunity in offering services much quicker than traditional remittance centers. And with the transfer of funds happening digitally instead of physically, Rebit is able to offer services at much lower costs.
"Globally, the fee for remitting money is about eight to 10 percent of the entire cost," said Bailon. "If you use us, our cost goes down to about two to three percent."
It's a service that's proven successful for SCI, as Bailon credits Rebit as "where [the business] really picked up." Bailon claims for the first two years, SCI averaged an 18 to 20 percent month-on-month growth as a result of Rebit's operations.
It helped that the startup was able to secure a local partner in Cebuana Lhuillier, with its pawnshop branches serving as the last-mile for recipients of international remittances. By 2016, it was also able to partner up with 500 companies in over 10 countries to create an ecosystem of Bitcoin-powered remittance.
ADVERTISEMENT - CONTINUE READING BELOW
That attracted a key investor, K Venture Group, the investment arm of listed South Korean firm Kakao Corp., to put in money in the venture. SCI raised an undisclosed amount of funding from the group in 2016, and the team was able to secure the support due mainly to SCI's large remittance business in South Korea at the time.
Related story: What You Need to Know About PH's Bitcoin and Cryptocurrency Startups 
Bitcoin boom in the Philippines
While Rebit remained the company's dominant revenue stream in its first few years, it shifted to contributing around half of SCI's revenues by 2017. The remaining half came from BuyBitcoin, an over-the-counter Bitcoin exchange service that the company acquired in 2015.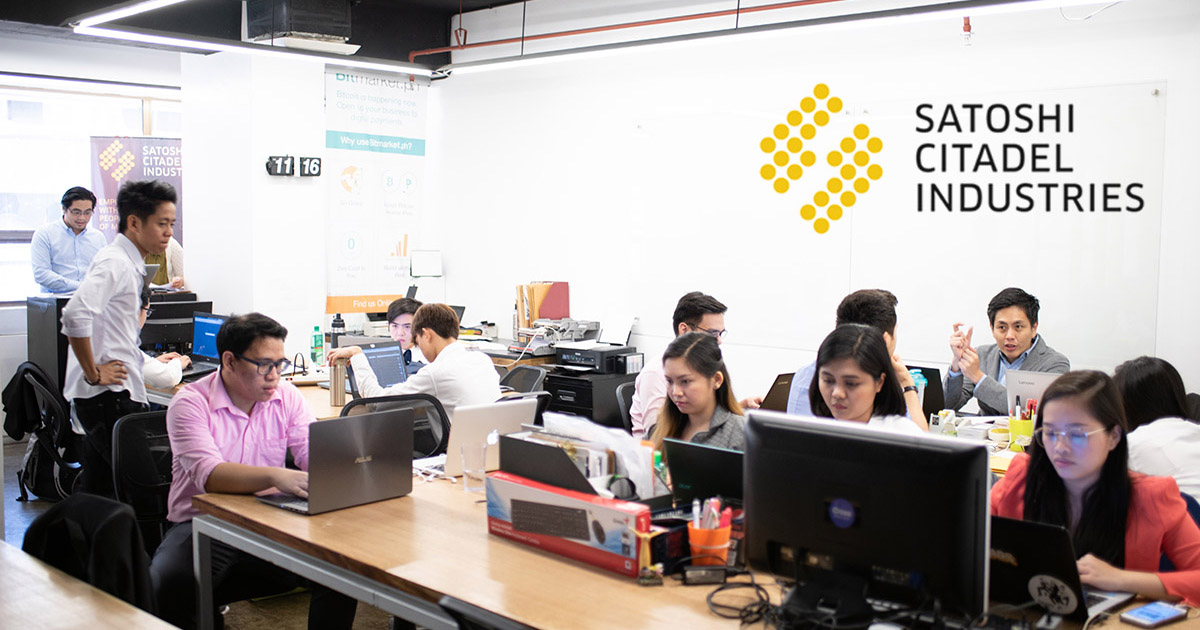 ADVERTISEMENT - CONTINUE READING BELOW
SCI will soon launch Citadax, an order book exchange where users can trade Bitcoin and other cryptocurrencies with each other
Through the platform, users can buy and sell Bitcoins with Philippine pesos, and customers are able to pay for these transactions through partner banks, via Cebuana Lhuillier or in 7-Eleven branches.
A big factor contributing to the growth of BuyBitcoin was the huge price appreciation Bitcoin experienced in the last few years. When SCI was formally established in May 2014, one Bitcoin was priced at $447.63. By December 2017, it reached a high of over $20,000, an over 4,300-percent surge in price.
That didn't go unnoticed by investment-savvy Filipinos, and it led to Bailon calling 2017 "the best year of the company's life" due to the increased demand for BuyBitcoin's services. In an earlier email interview, Cuneta, who heads SCI as chief community officer, told Entrepreneur Philippines that the company saw "an explosion of activity" in the latter months of 2017.
ADVERTISEMENT - CONTINUE READING BELOW
"We are seeing double-digit percentage growth in both user acquisitions and trading volume on our platform," said Cuneta in the email interview. "The last couple of months alone have been our biggest months in terms of revenue and transaction volume."
Related story: PH Cryptocurrency Startups Swamped as Bitcoin Transactions Soar Amid Surging Price
Bitcoin's price has since slumped to a low of $5,848 last June, having only slightly recovered to $6,606 as of end-September. But that hasn't stopped the company from pushing through with cryptocurrency projects. It will soon launch Citadax, an order book exchange where users can trade Bitcoin and other cryptocurrencies with each other. While there is no set date as to when it will launch, SCI has already secured important partnerships for the platform's operations.
Working with regulators
Many experts dub Bitcoin's creation as a reaction to the inefficiencies of the formal American financial system, a criticism that was magnified after the financial crisis in 2007—a year before Bitcoin was created. Since then, Bitcoin has received a spectrum of reactions from central banks and monetary regulators around the world, ranging from a total ban of cryptocurrencies to some creating their own version of it.
ADVERTISEMENT - CONTINUE READING BELOW
Despite Bitcoin's origins as a rebellion of sorts against governmental authority, SCI takes pride in working with the Bangko Sentral ng Pilipinas (BSP) and the Securities and Exchange Commission (SEC) to create a safe and regulated cryptocurrency environment in the country.
"Rather than working around or looking for loopholes or shortcuts, I want to do it right," said Bailon. "We actually told them (the BSP) that you should regulate us."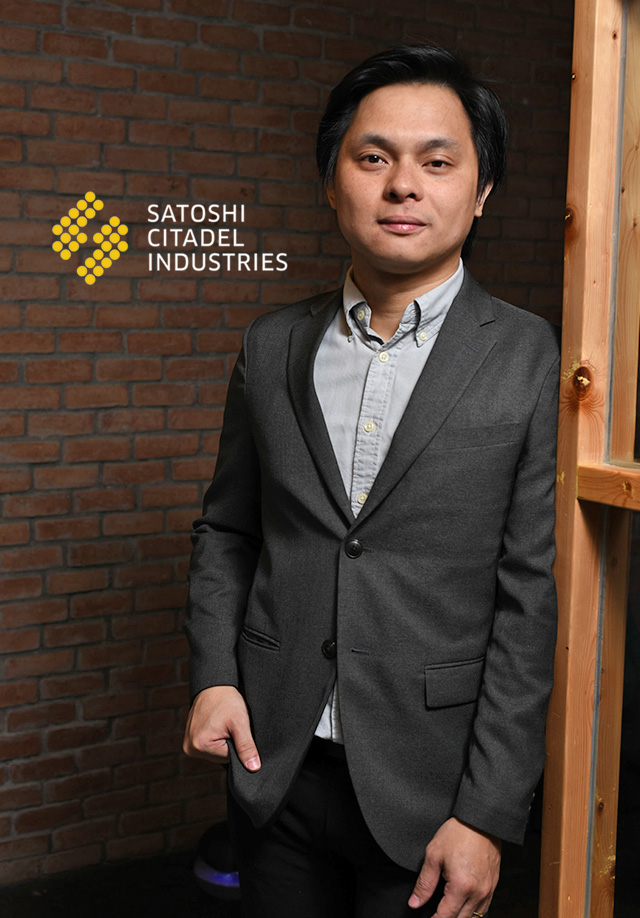 ADVERTISEMENT - CONTINUE READING BELOW
Bailon was already running a photo booth business called Baicapture before getting into Bitcoin
And the BSP obliged, as SCI was one of the first companies to receive a virtual currency exchange (VCE) license, which allows SCI to operate as a remittance and transfer company powered by cryptocurrency. The startup is also applying for an electronic money issuer (EMI) license for Bitbit, its mobile wallet product.
While the BSP had the same wary stance about Bitcoin like Bailon did in the past—it released a warning advisory against its use back in 2014—it has since taken a more open-minded and regulatory approach with the release of Circular 944, which contains the rules and regulations for VCEs.
In the same vein, while most of the SEC's announcements on Bitcoin and other cryptocurrencies were warnings, it recently published a draft regulation on initial coin offerings, a process where companies create their own virtual tokens for their blockchain-powered projects.
ADVERTISEMENT - CONTINUE READING BELOW
Related story: SEC Proposes Rules that Set Stage for Extensive Regulation of Initial Coin Offerings
All this is good news for Bailon and his team. With more Filipinos being exposed to the use cases of Bitcoin and blockchain technology, and with the government recognizing cryptocurrency's place in the financial ecosystem, the Philippines is slowly becoming one of the most attractive markets for cryptocurrency. And for SCI, that's a big reason why they want to stick to the Philippines and help the ecosystem grow.
"There's enough of a market for it to grow. There's a lot of room," said Cuneta. "And we would attract people to come here… Businesses want to come in here now."
*****
Lorenzo Kyle Subido is a staff writer of Entrepreneur PH