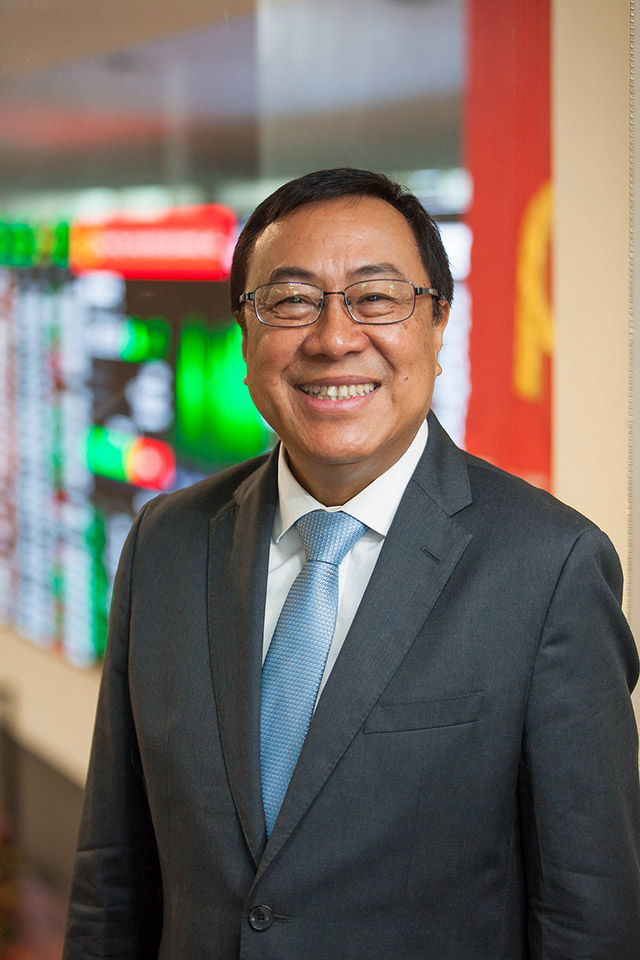 Jose Soberano III is the founder of Cebu Landmasters Inc.
When Jose R. Soberano III retired from Ayala Corp. after 23 years of working as project manager at regional subsidiary Cebu Holdings Inc., there was nothing more that he wanted than to serve Cebu province as its congressman.
"I'm the type to be influenced by politics in a way. I think one of my advantages in Ayala was how I connect very well with politicians," Soberano recalled in an interview with Entrepreneur Philippines.
ADVERTISEMENT - CONTINUE READING BELOW
So in 2001, he ran for a Congressional seat as representative of the third district of Cebu province, using his retirement money for campaign expenses. Unfortunately, he lost to a member of a prominent clan in the Queen City of the South.
With nothing to do while waiting for the next congressional elections in 2004, he noticed that many of the employees, including supervisors and executives of Tsuneishi Heavy Industries, a ship building and repair facility in the town of Balamban, Cebu, were living largely in rented rooms or houses though they were earning enough to afford homes of their own. Tsuneishi was a Japanese company and paid higher than usual salaries in Cebu.
Sensing a lucrative business opportunity, Soberano bought land near the Tsuneishi facility and built 200 residential units, using excess funds from his wife's fashion accessories and home décor exporting business. He made sure the houses were affordable, pricing them as low as Php500,000. He called the residential subdivision San Josemaria Village, after Josemaria Escrivá, the Catholic priest who founded the religious organization Opus Dei (God's work), of which Soberano is a member.
ADVERTISEMENT - CONTINUE READING BELOW
The project was a big success and the housing units sold like hotcakes. "When I introduced it to the market, it ran out immediately," said Soberano. "So I built it as fast as I can."
Reflecting on his first property project more than 16 years after, Soberano said it wasn't the result of strategic thinking but more of just being at the right place at the right time. "Was I envisioning something? I think it was just an opportunity that came about because of my experience there," he admitted.
His son, Franco, who is CLI's senior vice president and chief operating officer and a graduate of MBA in real estate from Columbia University in New York, agreed:  "It was a niche play, to be honest. Nobody was building subdivisions outside Cebu City."
The big question is why the other property companies active in Cebu at that time--the Ayalas, Aboitizes and Gaisanos, to name a few--did not seize the opportunity to build homes for the Tsuneishi employees and executives. The need was obvious to everybody and so was their purchasing power.
ADVERTISEMENT - CONTINUE READING BELOW
Soberano surmised the big developers may have also spotted the opportunity but decided against pursuing it probably because of the low expected margins. "Probably they figured, 'What kind of money are we even going to get from here? It's not going to be (enough),'" he said.
Considering the big companies' overhead costs, they would have probably netted around 10 percent in profit margins if they matched his pricing. If he were still in Ayala and submitted the project to his bosses then, "I don't think it'll be worthwhile. I don't think it'll get an approval," he speculated.
In contrast, Soberano managed to earn a 30 percent margin on the project because of his very low overhead costs. "When I started that project, it was just me and an assistant. I did the planning, I did the follow-up, permits, I was even the one doing the presentation in the auditorium (to Tsuneishi employees)," he said. "During the break, my assistant would distribute the sandwiches. I will be the one opening the soft drinks."
ADVERTISEMENT - CONTINUE READING BELOW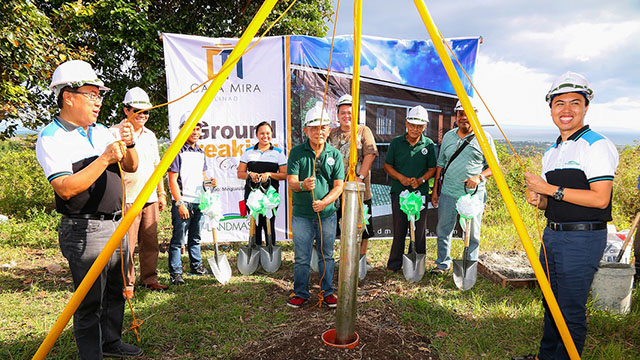 Choosing Entrepreneurship
In 2003, two years after building his first residential project, Soberano was at a crossroads. Preparations were starting for elections the following year. He was appointed provincial chairman of Lakas-NUCD, the ruling party then, and the two main contenders for Cebu governor both vowed to support his congressional bid. He had to decide whether he still wanted to be in politics or pursue his newfound interest in entrepreneurship.
ADVERTISEMENT - CONTINUE READING BELOW
"We have our export business, which was also doing very well at that time," he said. "And the opportunity also of this real estate. When we saw this, it was a crossroads. Difficult to decide on that."
After weighing things, he chose entrepreneurship. "I went to business, which to me is like public service, providing homes. It also meets my objective of trying to serve," he explained.
He incorporated Cebu Landmasters Inc. in 2003 to be the corporate vehicle for his property ventures. That's also when he began to seriously think about the vision for the business.
"What do I want to be? I want to be a real estate developer but I have to find my niche. How do I get ahead of the rest?," he recalled were some of the questions he grappled with.
Soberano decided on the key elements of his style of doing business. "Continue with what I am doing, the personal touch, putting a lot of integrity in your work, delivering as you promise. These are all aspects of good governance at the core," he explained. He also envisioned Cebu Landmasters to be a leading player not only in Cebu but the entire Visayas and Mindanao. "I wanted to have a real focal point. I was looking at the geography of real estate and thought that VisMin would be a growth area."
ADVERTISEMENT - CONTINUE READING BELOW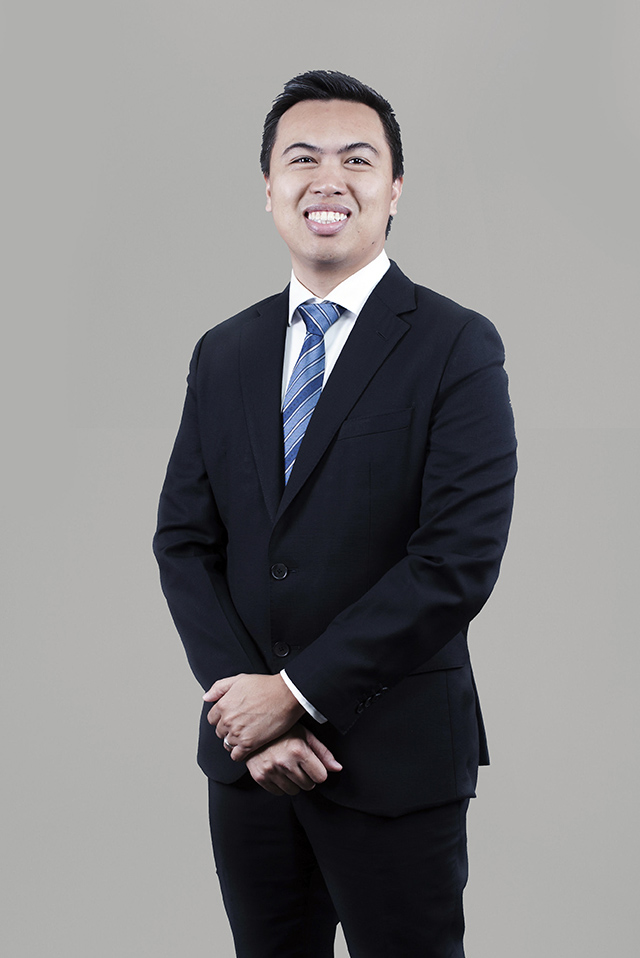 Columbia University graduate Franco Soberano, Jose's son, is CLI's senior vice president and chief operating officer
After incorporating CLI, Soberano built three more subdivisions located in Minglanilla, Toledo and Talisay areas in Cebu province. It was in 2010 when the company built its first vertical project, which was a residential condominium. Called Asia Premier Residences, it was the first condo building in Cebu IT Park, the city's equivalent of BGC in Taguig City.
ADVERTISEMENT - CONTINUE READING BELOW
"In Cebu we're competing against Ayala, Aboitiz, Rockwell. Friendly competition with them. When we saw our products selling faster than theirs, I think that was a sign that 'Uy, we can do this'," Franco said. Indeed, CLI is considered the second biggest property developer in Metro Cebu, next only to Ayala Land, according to real estate consultancy CBRE Philippines.
Beyond Cebu
For 12 years since its incorporation, CLI stayed in Cebu province, very well aware of its home court advantage. The company had completed seven subdivisions and five high-rise buildings in the province until 2015, when CLI expanded to Cagayan De Oro. Its first project outside Cebu was called MesaVerte Residences and Franco revealed that one of its towers sold out in just a year. This became an eye-opener for the company.
"We realized that we're homegrown from Cebu but when we went to Cagayan De Oro, it's the same regional people. We speak the same dialect, we're closely connected [through] relatives," Franco said.
ADVERTISEMENT - CONTINUE READING BELOW
Apart from CLI's Cebuano or Visayan identity, Soberanos surmised that another reason why their first property development project in Mindanao did very well was the company's personalized style of doing business. This takes a variety of forms, from Franco delivering lechon during homeowners' meetings to the elder Soberano personally handing over the keys to residents. However they do it, it's all in line with the company slogan, "We Build With You In Mind."
Sticking to Soberano's precepts of personalized style and integrity has proven rewarding for CLI, which saw its revenues and net income grow from strength to strength in recent years. Based on company filings with the Securities and Exchange Commission (SEC), its revenues grew 210 times from Php10.3 million in 2005 to Php2.2 billion in 2016, while its profits surged from less than a million in 2005 to Php702.3 million in 2016.
Last year, CLI achieved another milestone when it listed its shares at the Philippine Stock Exchange on June 2, 2017. The company was oversubscribed by two times the initial offer, bringing the total offer size to Php2.1 billion. It is now trading under the ticker symbol CLI at Php4.88 apiece as of end-December 2017, slightly below the IPO price of Php5 per share.
ADVERTISEMENT - CONTINUE READING BELOW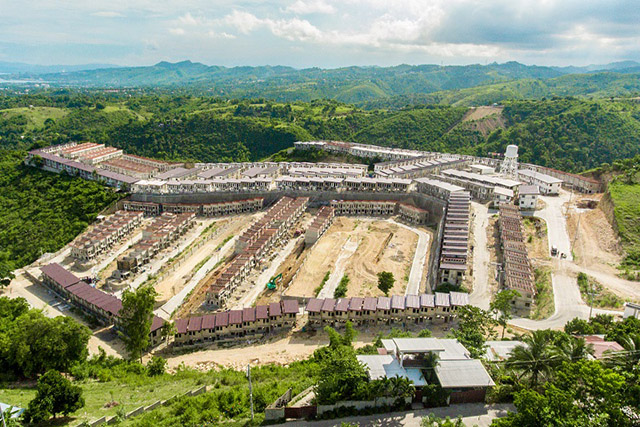 Related story: With 13 Completed Projects, Cebu Property Developer Rolls Out IPO 
Prospects
In November 2017, CLI had 46 ongoing projects and planned to launch 20 more this year It is now also present in Davao City in Mindanao and Dumaguete City in Central Visayas, and plans to expand to Bacolod and Iloilo in Western Visayas. It is planning to build and run a hotel this year.
ADVERTISEMENT - CONTINUE READING BELOW
At the moment, the thrust of CLI is to expand to more cities in the Visayas and Mindanao region as their target market is really in these areas. "These are places where people are challenged. They probably are people who want to make things a lot better for their families there," Soberano said.
He noted that about a third of overseas Filipino workers come from the Visayas and Mindanao, and many of them are planning to buy a house when they have saved enough. "The first thing that is on top of their minds is a home," explained Soberano. "That's what they want to provide (for their families). That's the gap we want to fill."
When asked if CLI will ever consider expanding beyond the Visayas and Mindanao regions in the distant future, Soberano turns reflective. He explains that the focus on the two island groups is largely because of him. "I know the (Visayas-Mindanao) market better because I've been here, even when I was with Ayala I was always in VisMin. I know people. I was handling VisMin. That's my forte. I was one of those who set up Cebu Holdings (an Ayala Corp. subsidiary)."
ADVERTISEMENT - CONTINUE READING BELOW
Still, he admits the possibility of going beyond Visayas and Mindanao, especially after his children take over the company. Though still young at 61 years old, Soberano is already preparing for the next generation to take over through a well-studied succession plan.
"The second generation will be there--these guys might be better than (me). It's a matter of synergizing with what you could do because real estate is always a matter of identifying opportunities. And the whole horizon is there--beyond VisMin, beyond Manila, even Southeast Asia," he said.
*****
Pauline Macaraeg is Entrepreneur PH's data journalist. Follow her on Twitter @paulinemacaraeg