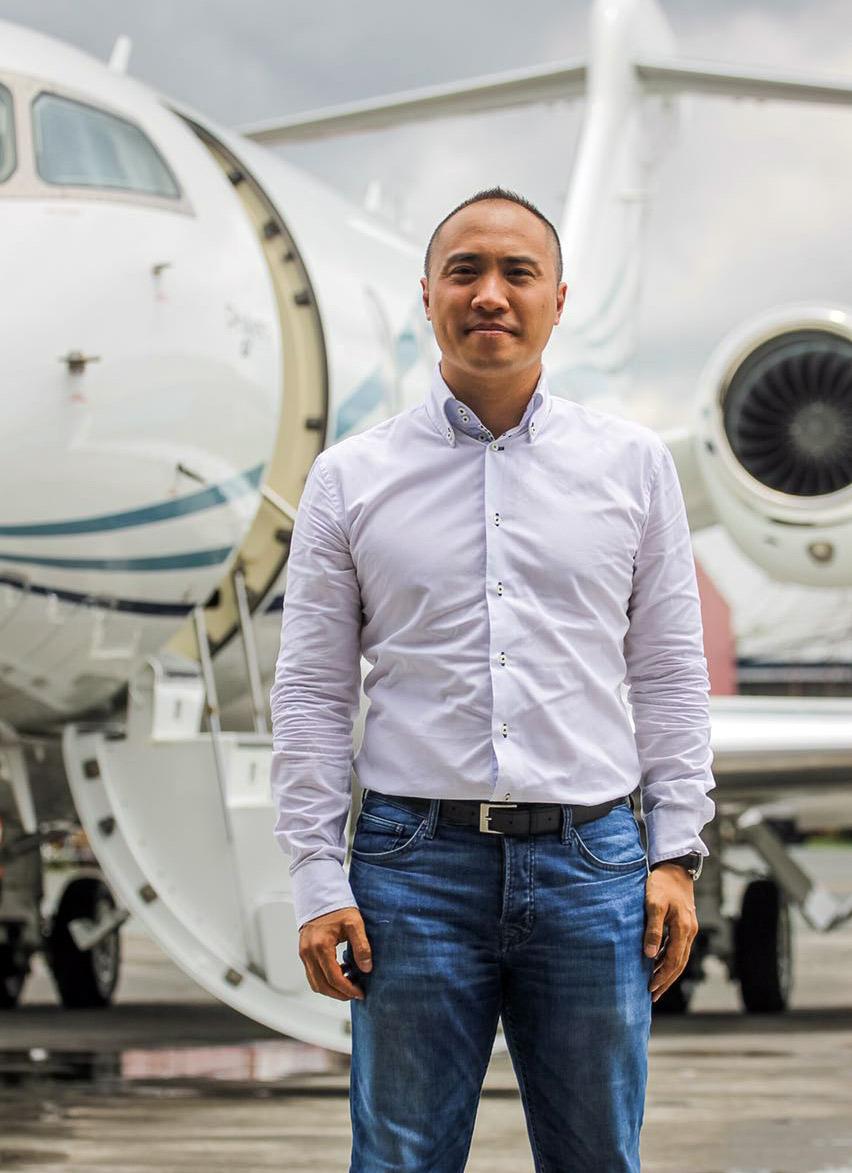 When your cheapest service charges at least Php45,920 per hour plus fees of Php6,000 while your costliest product sells for millions of pesos, you'd better be on first-name basis with the moneyed people in town.
Fortuitously, that description fits Thierry Tea to a T. The CEO of the Philjets Group, which maintains, sells and charters private aircraft in the Philippines, is perhaps one of a few businessmen in Manila with the best connections to many of the country's richest tycoons.
ADVERTISEMENT - CONTINUE READING BELOW
Mention a Philippine billionaire's name and Tea is likely to have sold him an aircraft or serviced his plane or chopper at one time or another. Tycoons, understandably, are a forgetful lot but somehow they remember the person who sold them their first plane.
It's a quirk of memory that works a lot to the advantage of Tea, a Cambodian who grew up and studied in France, and who first came to the Philippines in 2004 as a 23-year-old sales assistant for Airbus Helicopters, a unit of the European aircraft manufacturer. He became president and CEO of the company in 2007. 
Moving to Manila
"They (Airbus parent company) wanted to close the subsidiary because they were saying the Philippines was not doing so good," Tea told Entrepreneur Philippines. "We had to convince the Singapore branch and the mother company in France to keep the Philippine unit, and they gave me the chance."
ADVERTISEMENT - CONTINUE READING BELOW
In his tenure as CEO from 2007 to 2012, Airbus Helicopters Philippines sold between seven and 10 helicopter units each year. To put that into perspective, sales of the Philippine subsidiary from 2000 to 2003 was zero.
"During the five years, we also multiplied the turnover by three," said Tea. He explained that sales in 2007 reached $900,000, which he grew to more than $3 million by 2012. As well, he grew the company's workforce from 20 to over 60. In 2009, Tea had also become the country manager of Airbus Group, handling other divisions such as commercial aircraft sales. 
But like any person bitten by the entrepreneurial bug, Tea wanted more out of his career.
"I had two dreams: one was to work for a large multinational company, and the other one was to be an entrepreneur," shared Tea. "I wanted to prove to my parents and to myself that I could work for a large multinational corporation—which I did, and which I was happy about. But I wanted to experience something else."
ADVERTISEMENT - CONTINUE READING BELOW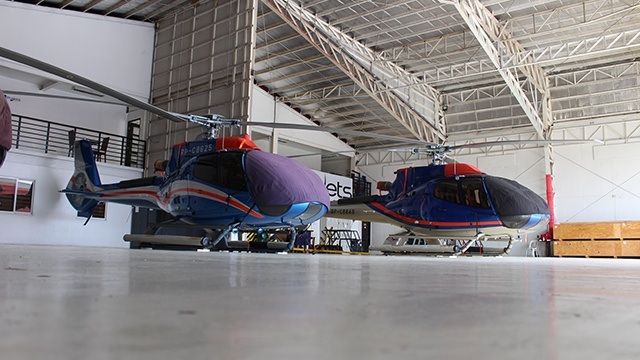 The drive runs in the family—Tea was born to an entrepreneurial home in Cambodia. His maternal grandparents used to own the largest network of bicycle factories in the country at the time, while his paternal grandparents managed flour mills. All that was gone when the Khmer Rouge took over the country in 1975, forcing most of his family to flee Cambodia for France.
ADVERTISEMENT - CONTINUE READING BELOW
When thinking of what kind of business he wanted to put up, Tea decided to leverage on two advantages he built from his tenure at Airbus: his knowledge of aircraft management and his unique network of Filipino tycoons. As Tea handled sales of helicopters, most of his clients were founders and executives of large corporations.
He also decided to remain in the Philippines, which he considers his second home in Southeast Asia and where he first cut his business teeth, so to speak. Today, he has businesses in Manila while reviving his family's business fortunes in Cambodia and expanding to Singapore and Hong Kong.
"I wanted to have a platform that would allow me to keep my network," said Tea. "And I noticed that when I was selling helicopters, the aircraft of our clients were really not well-managed. They were losing money because they weren't buying the correct parts and they weren't doing the right maintenance (for the aircraft)."
ADVERTISEMENT - CONTINUE READING BELOW
Being an Entrepreneur
With those two in mind, he put up PhilJets Aero Services Inc. in 2013, with an initial capital of around Php500,000. At the time, PhilJets' main business was in maintaining aircraft as well as in selling and trading spare parts. The company also runs a training center for aircraft mechanics.
In 2014, PhilJets acquired Zenith Air, which was an old aviation company that had an Air Operator Certificate (AOC)—the document you need to be able to fly commercial aircraft in Philippine skies. Tea has since rebranded it as PhilJets Aero Charter Corp., which runs the chartering and aircraft management operations of the group. 
Business as an independent aircraft sales and servicing company started slowly. The company got its "first big break" when it won the contract to service American TV show Survivor. The aviation firm was able to sell 200 hours of helicopter filming when the reality show shot episodes in Palaui Island, Cagayan.
ADVERTISEMENT - CONTINUE READING BELOW
"It (Survivor) kind of launched the business," said Tea. "We developed our website, our marketing—everything."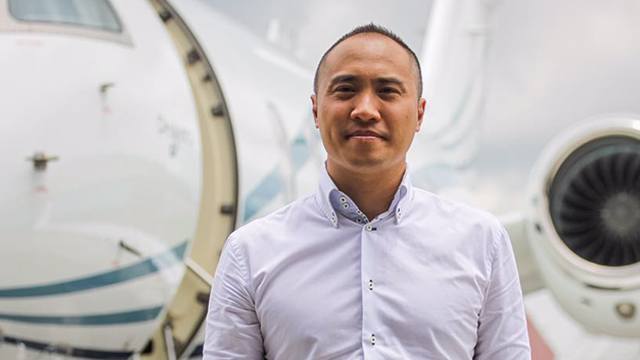 Since then, PhilJets has grown a portfolio of business clients with its executive chartering and professional aerial services. With a fleet of seven helicopters and two jets, PhilJets was able to serve customers in need of a quick, reliable and private mode of transportation across Metro Manila.
ADVERTISEMENT - CONTINUE READING BELOW
While most would see helicopter use and ownership as a luxury, Tea hopes to change that mindset by presenting PhilJets' chartering services as a form of business enablement. He likens it to how CEOs of top multinational companies—some of which have been PhilJets' clients—use helicopters and jets to be able to do business deals in different places in a short amount of time.
"When the CEO of a corporation comes to the Philippines and needs to go to Batangas for his new factory, how much time will he spend there? If he needs to spend one day or one night in the Philippines before he takes another plane, maybe he will simply not come," explains Tea. "The Philippines can attract companies like eBay or Amazon. But their CEOs have limited time, so they'll charter a business jet to come here, and they will need a helicopter to go somewhere."
ADVERTISEMENT - CONTINUE READING BELOW
"When you reach a certain level, it's like a car," adds Tea. "It's not a luxury—it enables you to do more business."
Expanding the Market
Beyond the services it provides for businessmen and corporations, Tea is also pushing to grow his company's market for tourists. PhilJets offers helicopter tours from Metro Manila to key tourist spots in Luzon such as Tagaytay, Mount Pinatubo and the Banaue Rice Terraces. Prices range from Php96,000 to Php261,000, and each tour accommodates up to five or six people. According to Tea, the company is planning to offer tours in Palawan, Cebu and Davao soon.
"Tourism is one industry we're really banking on," says Tea. "When you go to the US, in Las Vegas you have helicopter tours every five minutes. They also have Grand Canyon tours and more."
According to Tea, a business aviation firm in the US flies their helicopters at an average of 300 hours per month. In contrast, each of PhilJets' helicopters fly an average of 300 hours per year. "It tells you the improvement in tourism that we can still do," says Tea.
ADVERTISEMENT - CONTINUE READING BELOW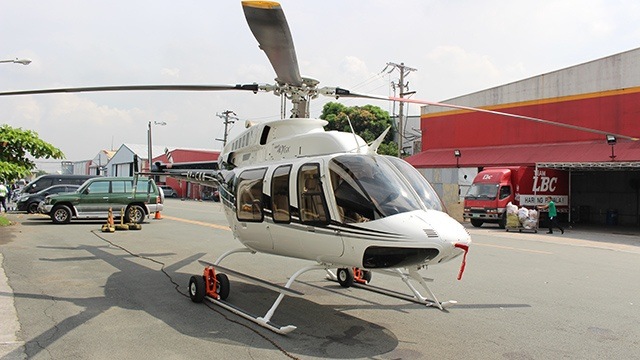 PhilJets also has special rates for "proposal flights," or for would-be grooms who wish to pop the question in the air. These tours last between 30 minutes and one hour and can take the couple around Metro Manila and/or Tagaytay. Tea wants to emulate similar proposal packages offered in other countries such as Egypt.
ADVERTISEMENT - CONTINUE READING BELOW
Tea admits that the business they get from the tourism segment is "not as much as we want right now," but he insists that it's a huge growth opportunity for the company. He estimates that around 25 to 30 percent of PhilJets' chartering business is for tourists, while the rest serves businesses. "We want to bring that (tourism) to about 40 to 50 percent," he reveals.
PhilJets' chartering services makes up the bulk of its revenue at 60 percent, with the rest coming from aircraft management (30 percent) and maintenance (10 percent). The two companies under the PhilJets group reported combined revenues of Php44.6 million in 2015, up 78 percent from Php25.1 million the year before, according to data from the Securities and Exchange Commission.
Tea estimates that revenues in 2016 almost doubled to Php88 million for both companies. He forecasts revenues reaching Php120 to Php150 million this year. That excludes the aircraft sales Tea does under his Singaporean company Starline Global Industries, which he estimates to be a Php600-million business. 
ADVERTISEMENT - CONTINUE READING BELOW
Aside from the sales, Tea also hopes to expand PhilJets' operations to be able to offer its chartering and management services to other ASEAN countries. "We are talking to some partners in Cambodia, Vietnam, Thailand and Malaysia to have a PhilJets regional. So that will be the next phase," reveals Tea.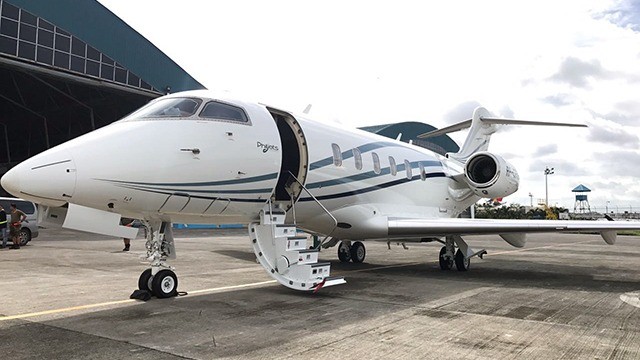 ADVERTISEMENT - CONTINUE READING BELOW
Despite public perception that it's a costly luxury, Tea is very optimistic about the opportunities of business aviation in the Philippines. Citing data from Hong Kong-based aviation firm Asian Sky Group, Tea says that the number of helicopters and jets in the Philippines is at par with or exceeds other countries in ASEAN. But he also points out how countries such as Thailand and Cambodia already offer helicopter tours to popular destinations.
"The Philippines is actually a mature market, but I think there's still a lot of room to grow," says Tea. "That's why we want to continue to develop it, to 'democratize' it, so that people won't think of it as a luxury."
*****
An earlier version of this article stated that Thierry Tea first came to the Philippines in 2007 as a 27-year-old country manager of Airbus Helicopters. Tea first came to the country in 2004 as a 23-year-old sales assistant for the company.  
ADVERTISEMENT - CONTINUE READING BELOW
Lorenzo Kyle Subido is a staff writer of Entrepreneur PH