Marco Ho, better known as "Bogart the Explorer from Davao City," was working as a production assistant when he decided to prank-call his network's radio channel.
He entertained listeners by assuming a convincing Aussie accent, and then switching to his authentic Visayan dialect.
Jako de Leon, then executive producer of gag show Front Act Presents: Hecklines, heard Ho's performance and came looking for him.
ADVERTISEMENT - CONTINUE READING BELOW
After they shot and aired the first episode of Bogart the Explorer, "suddenly the comments on the [show's] Facebook page were all about Bogart," recalls Ho.
Turning to YouTube
When the season ended in December 2011, they uploaded extra Bogart footage on YouTube and got 7,000 views overnight. They formed a 10-member production unit called Paperbug Productions and presented Bogart as a comedy series on YouTube.
The parody of late wildlife explorer Steve Irwin appeals to a wide demographic. What's worked thus far is a combination of liberally ad-libbed scripts giving tongue-in-cheek observations on local culture and locals themselves, slapstick, and the occasional surprise (a parody of the Korean Gangnam Style video got over 1.5 million views).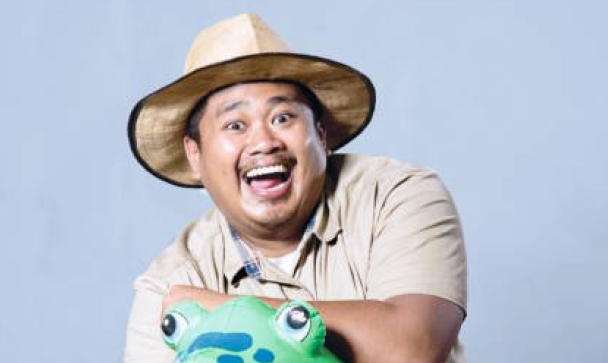 ADVERTISEMENT - CONTINUE READING BELOW
From gags to ads
Paperbug has been creating original content for corporate heavyweights such as Jollibee, Meralco, SM, San Miguel Corp., and DPC Yellow Pages. One ad for Ambi Pur air freshener, shot in the Bogart format, netted over 2.5 million views.
Since Bogart is "family-friendly," they've created Boris—"a Filipino Russian wannabe" from "Soviet La Union"—who could endorse "adult brands" such as alcohol, cigarettes, and condoms. Boris, who curses and commits acts of violence on fruits and Barbie dolls, got his first sponsored video in August. "Push the boundaries talaga. Don't be limited by the rules of TV. Shock people," Ho advises.
De Leon says they are "not selling out," but "buying in"—"creating the infrastructure" for people to monetize their YouTube videos.
"We're trying to balance making it a business, making people laugh, and making ourselves happy with what we do," says de Leon. "We like doing videos. We do the 'sponsored' ones because we want to make more videos."
ADVERTISEMENT - CONTINUE READING BELOW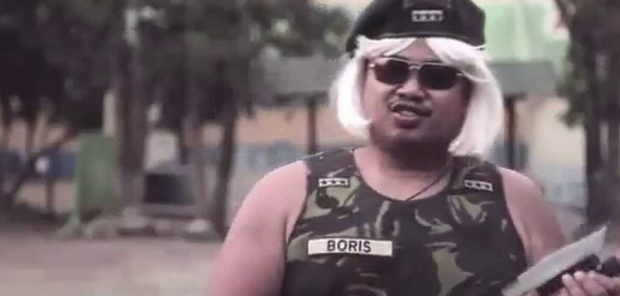 To date, Bogart the Explorer is also regularly seen on CNN Philippines through his weekly television show The Bogart Case Files, which is now running on its second season.
*****
This article was originally published in the May 2014 issue of Entrepreneur magazine. To subscribe, click here.  
ADVERTISEMENT - CONTINUE READING BELOW
Photos by Heidi Aquende; photo of Boris from YouTube