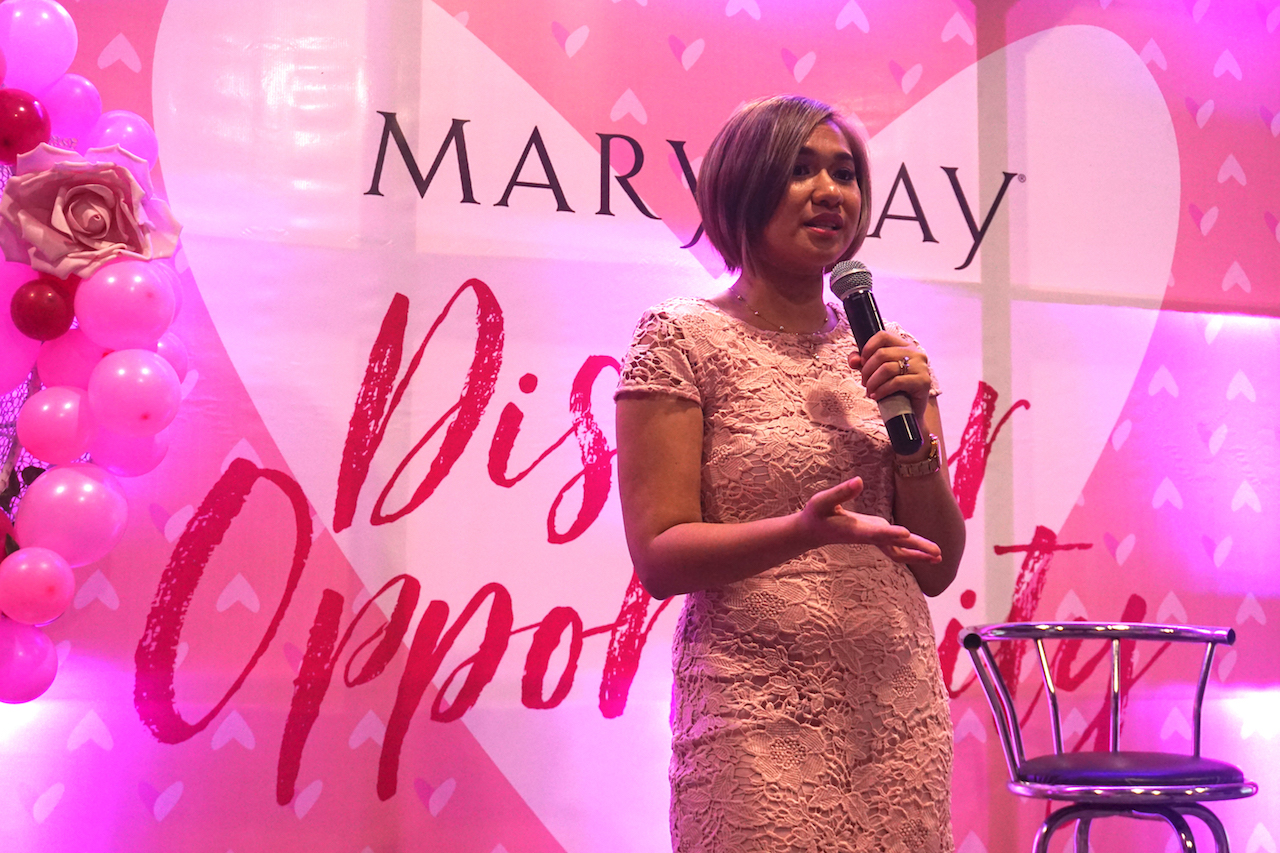 April Oraiz-Rivera served as an engineer in a telecommunications company for five years before she became a beauty consultant for Mary Kay Philippines
Engineering is one of the most highly coveted jobs in the country. So when then 25-year-old licensed engineer April Oraiz-Rivera resigned from her job in a telecommunications company to become a cosmetics products reseller, she drew a lot of unsolicited attention from friends and family.
ADVERTISEMENT - CONTINUE READING BELOW
"They thought I was going crazy," she shared in Filipino. "I even turned down the promotion offered by the company when they learned I was leaving."
Born and raised in Cabadbaran City, a one-hour drive from Butuan City in southern Philippines, Rivera was away from friends and family when she decided to work full-time as a sales director of beauty brand and direct selling company Mary Kay Philippines. After investing time, money and effort to get an engineering degree and pass the board examinations, her decision to give up her high-profile job came as a surprise to many.
Still, for Rivera, it would have been crazier to stay in her nine-to-five job when her freelancing gig pays more than the salary she receives monthly. She had been based in Manila for over five years by the time she resigned as a full-time engineer, presumably earning around Php25,000 a month as a senior staff member.
ADVERTISEMENT - CONTINUE READING BELOW
"It [Mary Kay Philippines] was all I thought about when I was still at work. I would think of the orders I had to tend to and the people I need to recruit," she said. "When I realized how much more focused I am in my 'sideline' then I thought it was time to leave. I cannot serve two masters."
Rivera had been a beauty consultant of Mary Kay Philippines for a year when she decided to do it full-time. In 2013, she lost her phone and the contact details of the Mary Kay consultant who supplied her favorite cosmetic products.
As a direct selling company, Mary Kay exclusively sold its wares through its consultants.
So Rivera went straight to the main office of Mary Kay Philippines and was surprised when she learned how much cheaper a consultant could purchase her favorite make-up foundation. By the time she left the building, she had a new stash of cosmetics and a beauty consultant starter kit.
ADVERTISEMENT - CONTINUE READING BELOW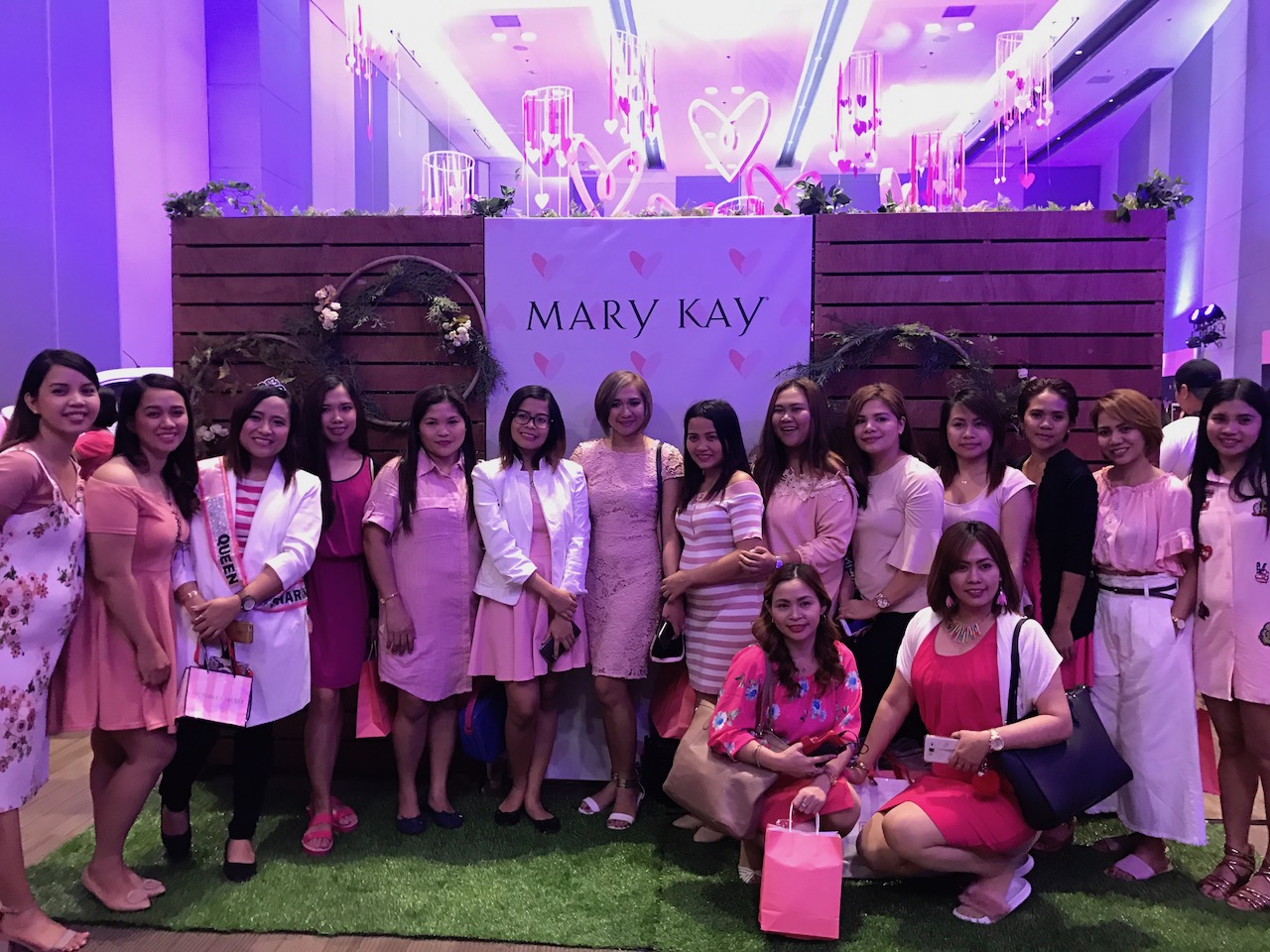 Mary Kay Philippines holds several pink expos in a year nationwide to train its consultants in different beauty seminars
For Php1,500, Mary Kay Philippines provides beauty consultants a starter kit made up of product samples, brochures, beauty guides and a handbag. Some stay on as a beauty consultant simply to get access to cheaper prices of the Mary Kay product portfolio for their personal needs. Most do it on the side and earn on commissions for specified amounts of sales. The rest become sales directors or those who recruit beauty consultants for Mary Kay Philippines and earn on commissions based on how well their recruits perform.
ADVERTISEMENT - CONTINUE READING BELOW
While neither Rivera nor the Mary Kay Philippines management team revealed the commissions beauty consultants and sales directors earn, offices of the brand abroad have published rates of around 30 to 40 percent of total sales.
Rivera didn't mean to become a sales director when she joined Mary Kay. But when her leader, or the sales director in charge of her sales performance, asked her what her personal goals were, she re-assessed her career plans.
"When I moved to Manila, like most from the provinces, I thought it would help me (secure) a better life for my family. We weren't poor, but I wanted to help my parents to have a business of their own. And five years in the same job and I was still unable to provide that," she said. "So I said maybe I do need a business to fast-track my goals."
As a long-time customer of Mary Kay, she already knew the brand's portfolio by heart, making it easier for her to share and convince family and friends to try the products she's selling. She was earning so well she became eligible for the next year's awardees for a brand new sedan, the top prize given by Mary Kay Philippines to top performing beauty consultants.
ADVERTISEMENT - CONTINUE READING BELOW
However, becoming a full-time beauty consultant had its share of challenges. Without a job, she lost access to her network of friends and colleagues, making selling difficult. She went door-to-door in subdivisions in Laguna where some of her friends lived, and asked stay-at-home women to try her products.
"The first time I did that, I wanted to cry after getting rejected. I didn't think it would be much more difficult to sell without my usual network of customers," she said.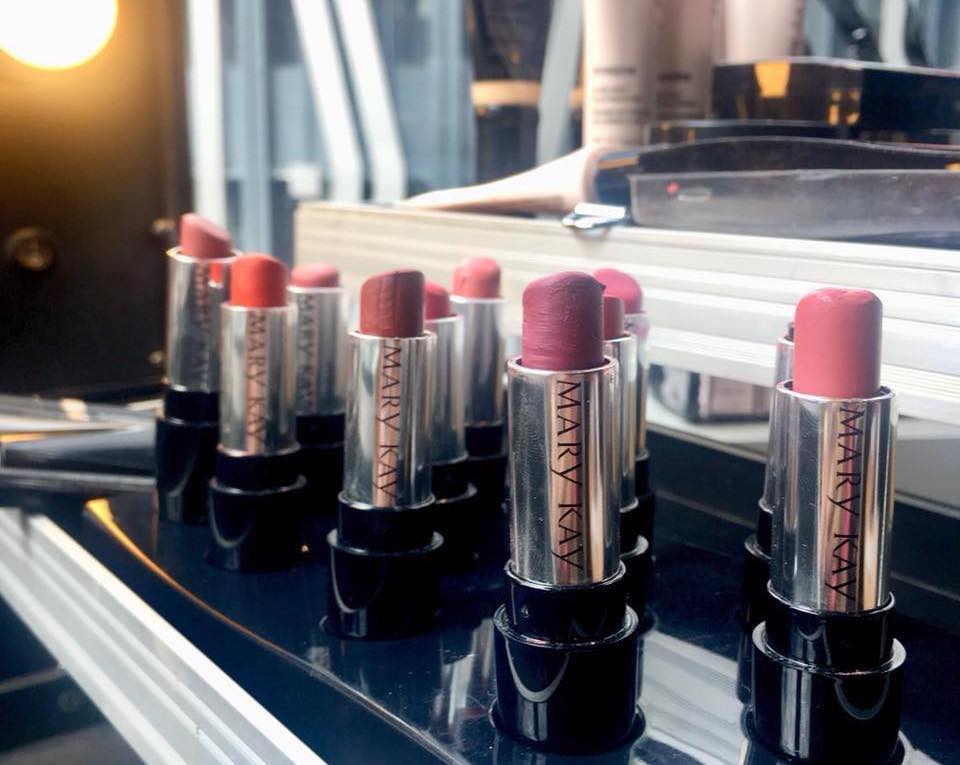 Some of Mary Kay Philippines' best selling products are its lipsticks sold at Php599 per tube
ADVERTISEMENT - CONTINUE READING BELOW
She learned to cold call human resource offices of small and big companies so she can hold personal development classes and provide samples to employees.
Eventually, the seeds of her labor bore fruit as word-of-mouth helped her develop new networks and her long-time customers constantly gave her referrals. A year after becoming a full-time beauty consultant, she was already a sales director.
Rivera also credits Mary Kay Philippines' efforts in keeping consultants like her highly motivated through generous incentives such as trips abroad if they meet sales targets.
Her experience, as someone who came from the corporate world, has also inspired other consultants under her wing to pursue becoming bosses of their own too.
After only five years at Mary Kay, Rivera made enough money to buy a condominium unit in Metro Manila for herself and build a five-door apartment complex that her parents rent out to tenants in Butuan City.
ADVERTISEMENT - CONTINUE READING BELOW
As she recalled how much her stint as Mary Kay beauty consultant and sales director have helped her earn enough money for a relatively comfortable life, Rivera, now 31, can't help but be thankful that she lost her phone.
"It was a blessing in disguise. I would not have found this new career if it weren't for that," she said.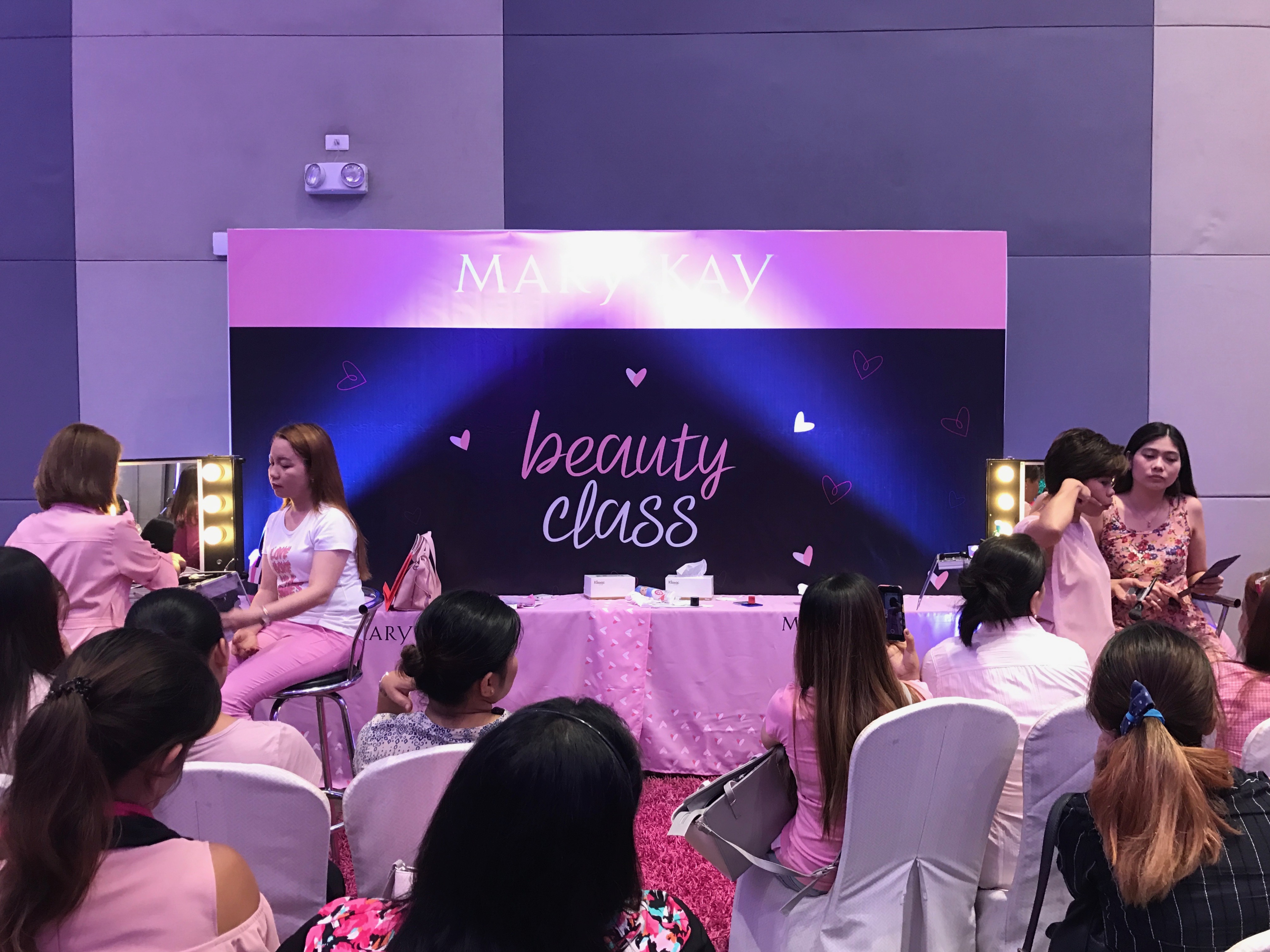 Some consultants hold beauty classes for potential clients to familiarize them with Mary Kay Philippines' products 
ADVERTISEMENT - CONTINUE READING BELOW
Today, Rivera estimates that the 200 men and women she recruited as beauty consultants have become sales directors themselves with a combined extended sales network of 2,000 people. Together, she and her extended team earn more than a million pesos in sales every month—good enough for her to get her hopes up that she might qualify for this year's big sales challenge again.
"I'm hoping that I win the trip to London this year. It would be a late gift for my husband since we just got married last year," she said.


*****
Elyssa Christine Lopez is a staff writer of Entrepreneur PH. Follow her on Twitter @elyssalopz