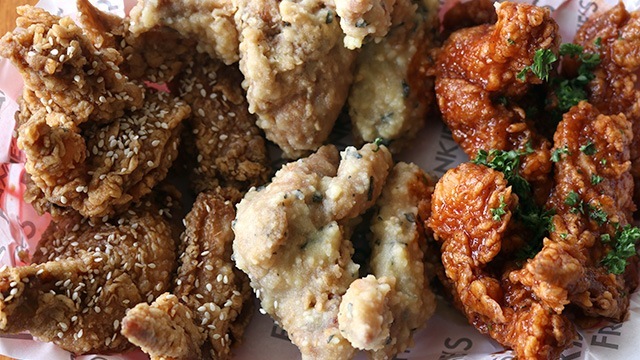 Frankie's Wings World offers a trio of flavored chicken wings
There are about a dozen outlets at the Food Hall of SM Megamall's Fashion Hall, but only one seems to attract a long line at all hours of the day. Frankie's New York Buffalo Wings has had to place queue stands in front of its stall to manage the near-constant influx of hungry customers looking for their fill of juicy flavored chicken wings.
ADVERTISEMENT - CONTINUE READING BELOW
Frankie's is only one of numerous restaurants in the city that specialize in chicken wings, but judging by industry and media accolades (it topped Spot.ph's list of Best Hot Wings in 2014) as well as the fervent admiration of hardcore fans, it seems to have perfected the concept.
"We believed this back then, and we believe it until now—our wings are really huge," says Kevin Te, one of the four owners of Frankie's. "We offer big juicy wings with a variety of flavors and at affordable prices. So it's really value for money. That's the difference."
Te is no stranger to the chicken business. After graduating from college in Canada, he opened his first restaurant business called The Chicken Factory in Quezon City in 2012.  The concept was to offer different chicken dishes from all over the world in just one dining place.
"We had wings, we had Hainanese chicken, chicken satay and others," he says. "It didn't really work out, primarily because of the location. It was in an office building near Eastwood City. We had to close down after four months."
ADVERTISEMENT - CONTINUE READING BELOW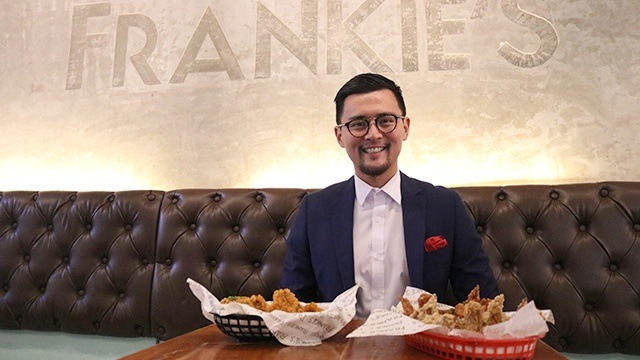 Kevin Te co-owns Frankie's New York Buffalo Wings along with three other partners
Te, whose family owns a motorcyle parts importation and distribution company, says food is where his true passion lies. So after the failure of the first business, he and his partners went back to the drawing board and discussed their options. They were meeting at a bar in City Golf Plaza along Julia Vargas Avenue in Pasig City when they noticed a vacant restaurant space.
ADVERTISEMENT - CONTINUE READING BELOW
"We saw the place was for lease and we applied," he says. "We decided to focus on wings instead and that's how Frankie's started."
Frankie's NY Wings Inc opened the first branch of Frankie's New York Buffalo Wings there in September 2012. Te says that he and his business partners decided to focus on wings because they noticed that other wings restaurants at the time were doing well. They felt that the chicken wings concept wasn't just a fad, that it's been around for decades and that it was here to stay. The name Frankie's, in fact, is a nod to the husband of Teresa Bellissimo, who is widely credited as the person who invented buffalo wings in New York in the 1960s.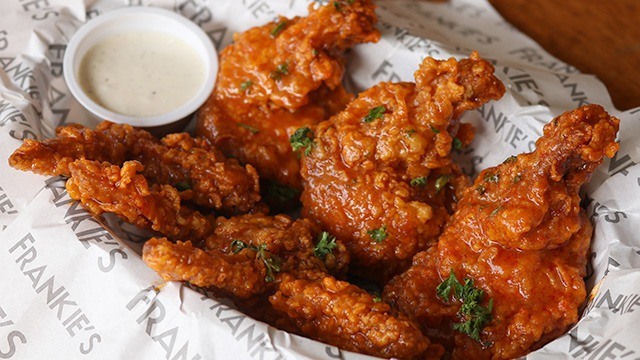 ADVERTISEMENT - CONTINUE READING BELOW
Frankie's chicken wings have gotten citations from being one of the best in the city
In addition to the larger-than-normal size of the wings, Te says that it's the sauces that set their wings apart from other chicken wings restaurants. These sauces, he says, were developed through a process of trial-and-error, with the help of Te's mom, Grace, who is one of Te's business partners in the business. The others are Eduardo Firmalo and Kevin Tañedo. (The three men own equal shares in the business, while Te's mother has a minor share). 
"My mom loves to cook," Te says. "She's part of our recipe development (team). When we were starting out, we had a meeting in my house, and my partners and I consumed about four kilos of wings in one day, plus a few other dishes such as fries and pasta. Just to give you an idea, one kilo is about 20 pieces of wings."
ADVERTISEMENT - CONTINUE READING BELOW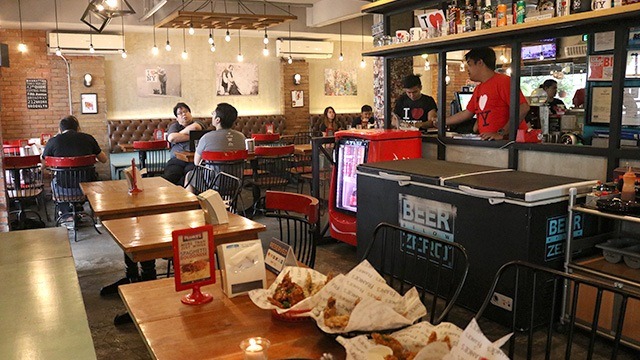 Frankie's in City Golf Pasig is the company's first branch and is a full-service restaurant
It took a while, but Frankie's soon earned a reputation as one of Metro Manila's best places for chicken wings. The decision to focus on wings helped it develop an identity that perhaps eluded their first chicken restaurant venture.
ADVERTISEMENT - CONTINUE READING BELOW
"For us, at Frankie's it's all about consistency," Te says. "We never sacrifice quality. We always offer the same quality both in our food and service."
In 2014, Te and his partners opened Frankie's' second branch at the Food Hall in SM Megamall's Fashion Hall. Te says expansion was always part of the strategy, but they took their time to look for a good location, having learned from their mistakes from The Chicken Factory.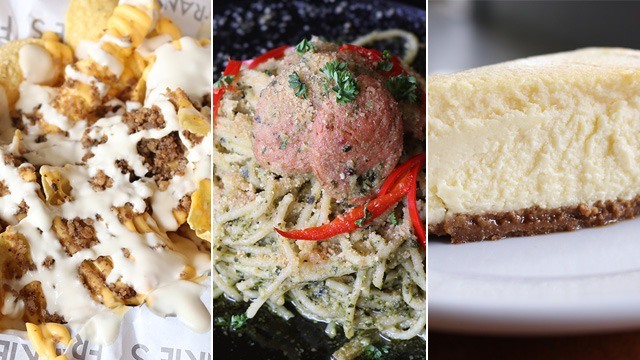 ADVERTISEMENT - CONTINUE READING BELOW
In addition to chicken wings, Frankie's serves a variety of other dishes including (from left) nachos, pastas and desserts
Frankie's next three branches soon followed—SM Aura in September 2015 and Bonifacio Global City and SM North Edsa back-to-back in December 2016. A sixth branch is scheduled to open at UP Town Center in the next few weeks. Te says the plan is to open at least two branches every year. The company now has about 200 employees for all the branches, including their head office in Brgy. Kapitolyo, Pasig City.
As for their product offerings, the thirtysomething entrepreneur says they're constantly trying to develop and expand their menu, so fans of the brand should be on the lookout not just for new flavors but new items in the coming months. It's a winning recipe from someone who learned from the mistakes of an initial venture to find success in the next one.
ADVERTISEMENT - CONTINUE READING BELOW
 *****
Paul John Caña is the managing editor of Entrepreneur PH