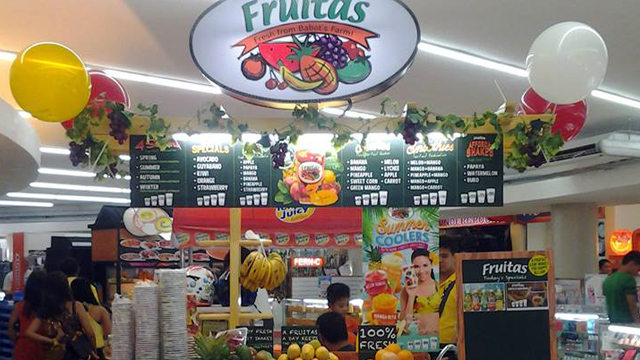 Lester Yu, Fruitas Holdings Inc. founder and CEO, is the recipient of the Emerging Entrepreneur award this year. He's one of the three main awardees of the Entrepreneur of the Year Philippines (EOYP) search, given by global accounting and professional services firm Ernst and Young in partnership with its local partner, SGV & Co., the biggest accounting firm in the country.
ADVERTISEMENT - CONTINUE READING BELOW
Yu started Fruitas in 2002, which has since grown into a network of over 850 stores nationwide today. Here's how he did it.
1. Take risks
In an audio-visual presentation shown during the EOYP awards banquet last October 18 at the Makati Shangri-La, Yu admitted he never thought of starting a business before. "Being an entrepreneur was not my dream. But this is where my path ended," he said.
Yu started his career in the banking industry after graduating with a bachelor's degree from De La Salle University and a master's degree from the University of the Philippines. Since he knew nothing about doing business, the early years of his entrepreneurial journey weren't easy.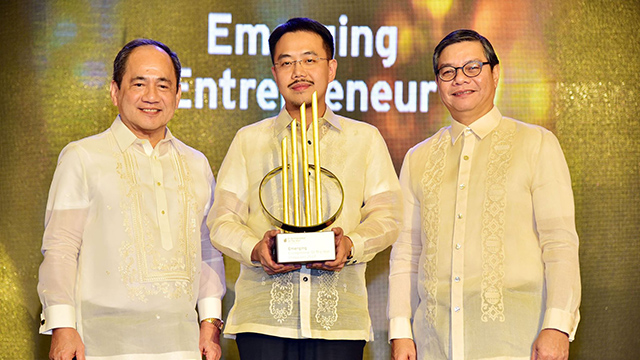 ADVERTISEMENT - CONTINUE READING BELOW
Before he put up Fruitas, Yu had a fair share of failed ventures, which included kitchenware, toys and even jewelry and gold trading. All these failures eventually led him to establishing Fruitas.
"At 27 years old, I found myself starting Fruitas with no connections and financial backers," Yu shared. But instead of giving up, he believed in the brand and took the risk to invest his life savings in building Fruitas.
2. Find gaps in the market
Yu shared he got the idea of starting a fruit juice and shake business when he was changing his own diet. Back then, there was no player in the market that offered fresh fruit juices in the country, except for high-end restaurants and hotels.
Yu also took time to observe the market he was entering. He noted that in 2002, when he started Fruitas, there was a growing trend in fitness and healthy living among Filipinos. This allowed him to gauge whether or not his business was a viable one.
ADVERTISEMENT - CONTINUE READING BELOW
Capitalizing on this, Yu felt it was right to offer fresh fruit juices, but at an affordable price. This differentiated him from the existing fruit juice suppliers in the country.
3. Focus and sacrifice
When asked for an advice for other entrepreneurs, Yu said: "I have two words to impart to entrepreneurs: focus and sacrifice."
Yu recounted the times he had to sacrifice a lot of things in order for Fruitas to grow, which include his personal time and effort. "I filled in for employees who were absent. All profits I've gained went back to the company."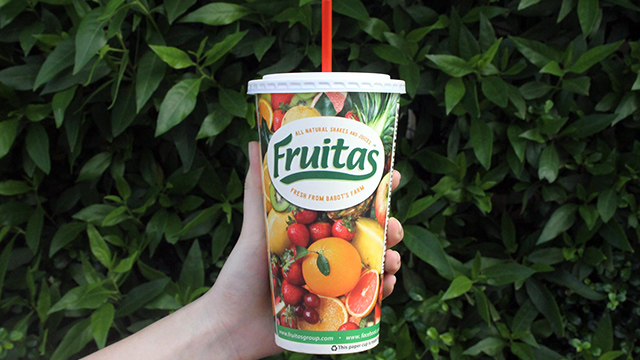 ADVERTISEMENT - CONTINUE READING BELOW
Though the company was expanding slowly back then by opening branches only one at a time, Yu said the key was to focus at the bigger goal. "Entrepreneurs have to be committed to the tasks at hand and know your motivation," he said.
Eventually, Fruitas grew its network nationwide to over 850 stores. He is now also planning to take the company public.
4. Give back
Fruitas has already come a long way since 2002, but Yu still makes sure to give back to the community. He said the company's primary focus to grow comes from the desire to help the country and the Filipinos.
"Having the resources and power to help people in need is what motivates me to keep on going forward, to keep on dreaming big," he said.
Aside from sponsoring scholarships and feeding programs, Yu also makes it a point not to discriminate against physically disabled citizens in the company's hiring process. Fruitas hires hearing-impaired individuals in its stalls today, and even senior citizens. Moreover, Fruitas makes sure to support local farmers by exclusively sourcing ingredients from them.
ADVERTISEMENT - CONTINUE READING BELOW
5. Always innovate
Yu believes innovation is a prerequisite to a company's success.
As Fruitas started to gain traction among consumers, Yu realized that one way of keeping the business sustainable was to offer a wider variety of products that are developed according to the changing market tastes.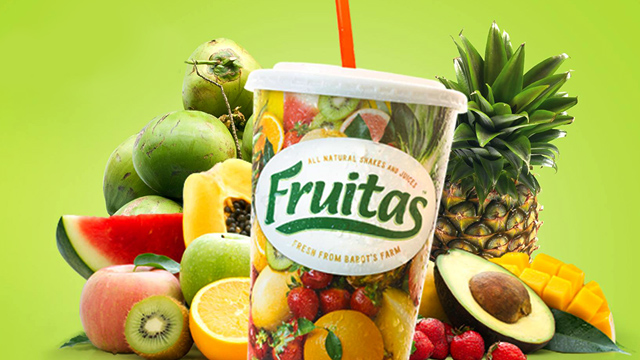 As a result, Yu now operates 17 different brands in his portfolio, according to the official company website. These are Fruitas, Buko ni Fruitas, Black Pearl, Fruitas Ice Candy, Buko Loco, De Original Jamaican Pattie Shop, Friends Fries, The Mango Farm, Tea-Rex, Fruitas House of Desserts, Fancie, Juice Avenue, Jammin' Jamaica, Johnn Lemon, Shou Hand-Pulled Noodles and Whippie. He also operates one food park—150 Maginhawa Food Park—in Quezon City.
ADVERTISEMENT - CONTINUE READING BELOW
"Innovation makes a company remain relevant," he said.
*****
Pauline Macaraeg is Entrepreneur PH's data journalist. Follow her on Twitter @paulinemacaraeg