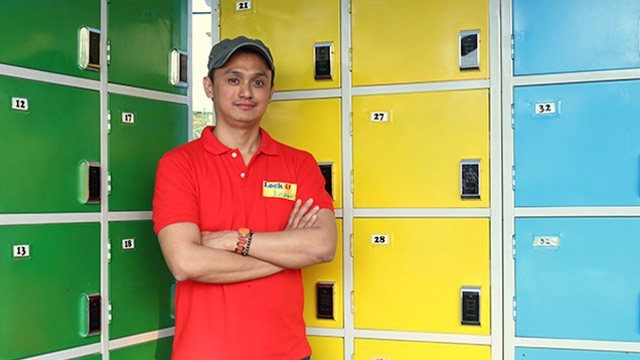 Leardo Joson Jr. is the founder of Lock & Leave
Like many entrepreneurs who try to transplant what seems like an amazing business idea from other countries to the Philippines, Leardo Joson Jr. found out that doing so is easier said than done.
While travelling with his family in South Korea and Japan, the 40-year-old financial officer of an international pharmaceutical company noticed that security lockers are a usual sight in public stations—from shopping malls to train stations. Locals and tourists alike would usually keep their big bags and other heavy belongings in these lockers so they can travel light around the city.
ADVERTISEMENT - CONTINUE READING BELOW
"My 10-year-old son told me, 'Daddy, why don't we bring this to the Philippines?' And I asked why? And he said, 'So we could also help daddies like you,'" he recalled. The father of two young children, Joson usually carries a lot of stuff they may need when the family goes out to the mall, the park or anywhere else. That gave him the germ of an idea for starting his first business venture.
In 2015, Joson shelled out Php1.1 million to build more than a hundred RFID-secured lockers, which are big enough for three backpacks. He called the business Lock and Leave, and his idea was to install them in most if not all of Metro Manila's major shopping malls which are visited by tens of thousands of people every day.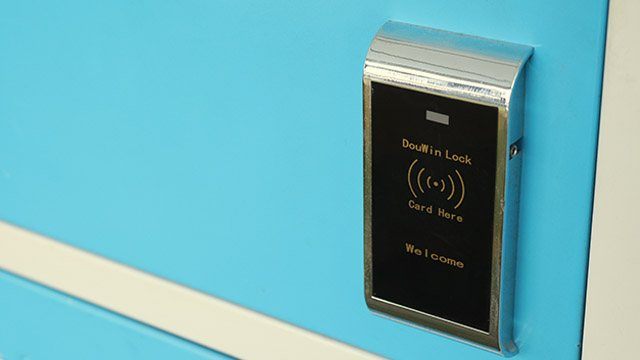 ADVERTISEMENT - CONTINUE READING BELOW
The lockers use RFID technology to secure valuables
Joson tweaked the usual design of the lockers that he saw in Japan and South Korea where customers just needed coins and a personalized pin code to open and lock the security cabinets. Apart from equipping the lockers with RFID chips, he also hired an assistant to check the identity of the customers and help them.
Each cabinet, which stands almost six feet high, has eight lockers operated by RFID security. The owner of the locker is given a special electronic card with which to open the locker in the same way hotel key cards open hotel rooms. For added security, the assistant also needs to use his RFID card alongside the customer's to open the locker.
"Because some may lose their card and a stranger picks it up and claim their items, best to have a special staff to confirm the real owner of the items inside," Joson explained.
ADVERTISEMENT - CONTINUE READING BELOW
Despite utility of the service, Joson had a hard time selling the idea to the country's largest shopping mall operator, who turned down his proposal to set up shop inside one of their malls. He was similarly given the cold treatment when he introduced the concept to some of the Philippines' biggest concert organizers.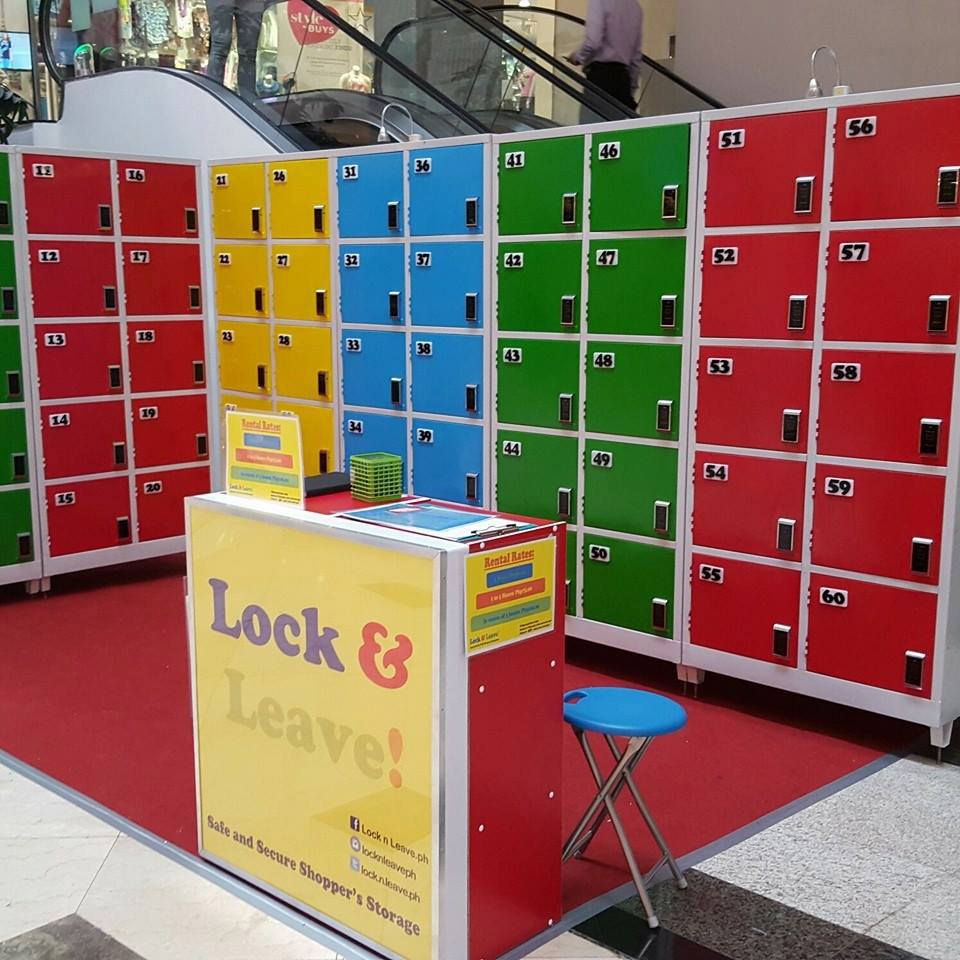 ADVERTISEMENT - CONTINUE READING BELOW
Despite initial rejections, Lock & Leave is now present in malls and during events like concerts and sporting events
The Lock and Leave founder didn't easily lose heart and he persisted. Eventually, he was able to install the lockers at the Glorietta 4 mall in Makati where shoppers can rent a locker for Php100 for a whole day. Many of them became regular customers who pay Lock and Leave on a monthly basis because they use the service almost every day.
He also found customers among a variety of organizers of events such as concerts, marathons and other sports events and exhibits. The first event organizer he signed up as a customer was into Cosplay (costume play), where participants wear costumes and accessories to represent a character from a movie, television series or graphic novel. In these events, costume players often bring big bags containing their specially made clothes and accessories, making them ideal customers for Lock and Leave.
ADVERTISEMENT - CONTINUE READING BELOW
"I really didn't think I would venture into the events industry but after that event with cosplayers, more followed suit," Joson said. "Right now, we have an agreement with an organizer who comes up with rave concerts and parties." He's already had deals for 20 events in the last 16 months.
To attract more customers among event organizers, Joson offered them a share of the revenues beyond a minimum amount that constituted Lock and Leave's rental fee.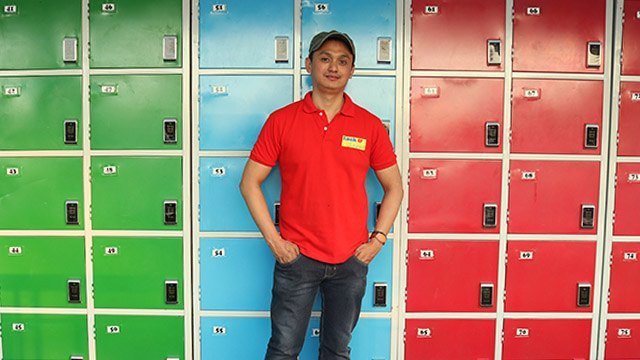 ADVERTISEMENT - CONTINUE READING BELOW
Lock & Leave founder Leardo Joson says educating the market about the advantages of using the service remains a challenge
"I feel there's a great potential in this, but educating the market about it remains a challenge," Joson said. "Besides, my product doesn't spoil so there's no rush. I'd like to take things slow."
But he also reveals he has received "many offers for partnerships or inquiries about franchising." Joson may prefer slow and easy but the business seems poised for faster growth in the coming months.
*****
Elyssa Christine Lopez is a staff writer of Entrepreneur PH. Follow her on Twiter @elyssalopz