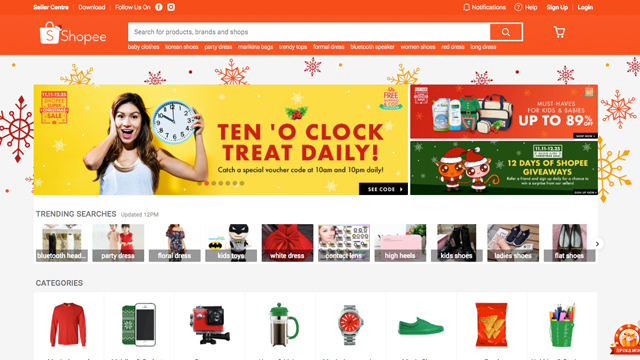 The rapid growth of e-commerce in the Philippines has attracted a variety of players to enter the industry. A study by Malaysian online shopping aggregator iPrice Group revealed that there are around 48 players that have a significant presence in the space, whether in terms of monthly visitors, number of app installs or social media presence.
ADVERTISEMENT - CONTINUE READING BELOW
While iPrice's list is dominated by local brands, the three e-commerce platfotrms with the highest monthly page views were all multinationals. The top two are Lazada and Zalora, both of which launched their e-commerce websites in 2012. But the third, Shopee, only launched its e-commerce platform in 2015, and its team believes that it is already topping several metrics in the Philippine e-commerce space.
Related story: Who Are the Leading Foreign and Local Players in PH E-Commerce?
Shopee is a Singapore-based startup that currently operates in seven countries: Singapore, Malaysia, Thailand, Taiwan, Indonesia, Vietnam and the Philippines. It is part of Singaporean internet company Sea Ltd., which listed at the New York Stock Exchange last October.
In its short time in the Philippine market, Shopee has already established a sizeable presence in the local e-commerce industry. It has grown a network of over 200,000 sellers and over three million active listings in its platform as of November 2017.
ADVERTISEMENT - CONTINUE READING BELOW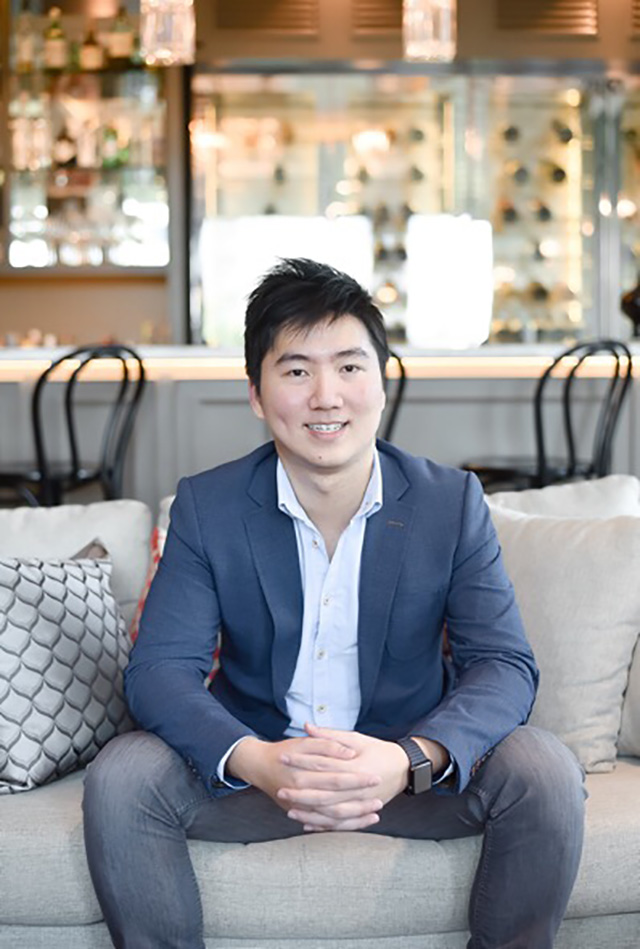 Shopee COO Terence Pang
As well, the Shopee mobile app has been downloaded over six million times. The app has consistently ranked first among all free shopping apps in the Philippines in both the Apple App Store and the Google Play Store, which takes into account several metrics including number and frequency of downloads.
ADVERTISEMENT - CONTINUE READING BELOW
Related story: PH Online Sellers Earn As Much As Php1-M A Month on This E-Commerce Platform 
According to Terence Pang, Shopee's COO who handles the Philippines, Thailand and Taiwan, such metrics have made it the leading e-commerce platform in the country.
"In terms of market share, we believe we are the biggest," said Pang in a media roundtable discussion held last November 28. "If you talk in terms of number of orders [and] number of sellers, we are the biggest."
Comparing it with the highest-ranking e-commerce platform in the iPrice report, Shopee's 200,000 sellers far outnumber Lazada's network of over 10,000 merchants. Pang further detailed that some of these small-and-medium-sized merchants get around 100 orders a day and close to 3,000 orders a month, which makes them comparable to Shopee's larger clients.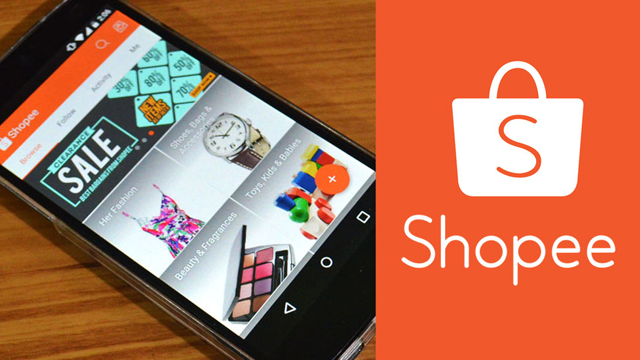 ADVERTISEMENT - CONTINUE READING BELOW
However, Lazada overshadows Shopee in terms of site traffic. According to digital market analyst SimilarWeb, the former got around 71 million visitors for the month of October 2017, while Shopee only got 6.8 million in the same period.
Lazada also has a wider selection as it carries over 10 million products, more than triple Shopee's figure of three million active listings. However, the two platforms differ in that while Lazada manages an inventory of the products it sells, Shopee is a marketplace where the items come from the merchants themselves.
But Pang is quick to qualify that "there's no real need to compete" given how the entire industry is rife with opportunity. Though e-commerce sales in the Philippines are projected to reach $1.2 billion this year, that only makes up one percent of total retail sales in the country. For Pang, that presents a wide room for growth not only for Shopee but for all e-commerce players in the country.
ADVERTISEMENT - CONTINUE READING BELOW
Such an optimistic industry outlook also translates to Shopee's revenue targets. Pang revealed that Shopee Philippines projects to see massive monthly growth for next year, which jumps off from the Philippines being one of their fastest growing markets to date.
"We think that in the Philippines, this strong growth that we have in 2017 is going to continue in 2018," said Pang. "It's going to be double-digit month-on-month growth that we're going to see next year. And that's not going to stop."
*****
Lorenzo Kyle Subido is a staff writer of Entrepreneur PH