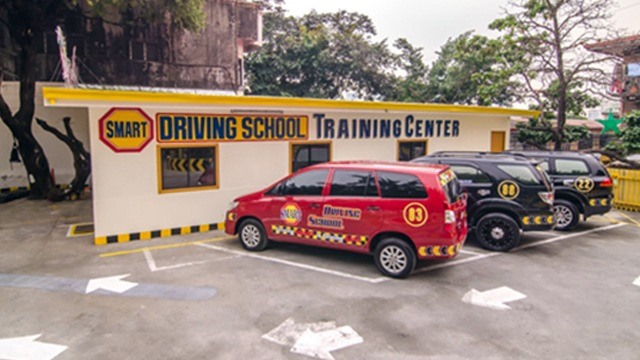 IMAGE Smart Driving School
Entering a market completely dominated by an incumbent player is tough. Pulling up alongside the leading industry player is even tougher.
But Smart Driving School, one of the top two players in the automobile driving and road education industry, apparently managed to do it.  And it seems to have drawn near if not overtaken the long-standing No. 1 player, A-1 Driving Institute, in just six years: from 2010 to 2015.
ADVERTISEMENT - CONTINUE READING BELOW
What started as a driving school with a second-hand car parked beside an eatery in España Boulevard now has over 70 branches with 110 training vehicles.
"It started as a mom-and-pop company," said Michael Mercado, Smart's company consultant. He has been working with the company for only five years but has been in the industry for 15 years.
Founded by husband and wife Francisco and Marites Gavino, Smart Driving School has been offering affordable driving lessons for individuals and companies' fleet drivers for almost 17 years now.
Smart's main competitor is A-1 Driving Co., which has been around since 1977. When Smart was founded in 2000, Mercado said the market was 95-percent owned by A-1.
Today, Smart still trails behind A-1 slightly in the number of branches and training units, as the latter boasts of 80 branches and 150 vehicles all over the archipelago. "We're doing well," said Mercado, who joined Smart only in 2012 from A-1.
ADVERTISEMENT - CONTINUE READING BELOW
Rapid Revenue Growth
But in financial terms, Smart has effectively caught up with A-1. Smart reported revenues of Php121.8 million in 2015, which is 12 percent more than A-1's Php107.5 million. However, Smart's net income of Php1.2 million is 39 percent less than A-1's Php2-million profit in 2015.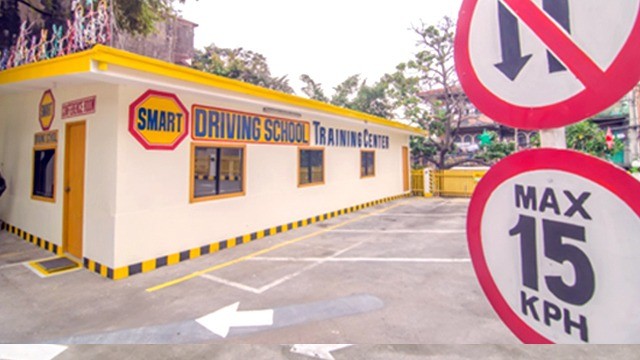 IMAGE Smart Driving School
ADVERTISEMENT - CONTINUE READING BELOW
More remarkably, Smart seems to have pulled alongside A-1 only fairly recently. In 2009, Smart reported revenues of only Php4.1million, which was less than a tenth of A-1's Php62.3 million. Since then, Smart's revenue grew over twentyfold and reached Php97.2 million in 2014. Meanwhile, A-1's revenues merely doubled to Php133.5 million. The following year, 2015, Smart's revenues grew further by 25 percent to Php121.8 million while A-1's gross sales fell almost 20 percent to Php107.5 million.
Smart's rapid revenue growth from 2010 to 2015 coincided with a doubling in the company's number of branches in 13 cities in Metro Manila and six provinces in Luzon. It also carried out an internal reorganization to facilitate rapid expansion.
The company appointed senior officers to head newly formed departments. All 36 existing branches were redesigned to promote a unified brand identity.
As well, Smart charged driving lesson fees that were sharply lower than A-1's.
ADVERTISEMENT - CONTINUE READING BELOW
"In terms of rates, we didn't charge exorbitant fees," said Mercado. Compared to A-1's fees, Smart's rates are 14 percent to 35 percent cheaper.  "People came to us. After that, we just continued to expand again."
Saving For A Rainy Day
The Gavino couple used to work with A-1 but both lost their jobs in 1997 in the wake of the Asian financial crisis that forced many companies to close shop or lay off employees to survive. Francisco was in the construction division tasked with building offices while Marites was the general manager.
When the couple left A-1, they struggled to meet their everyday needs. Francisco had to work odd jobs to support his family, as they already had two kids then. But he was also keen to put up his own driving school as he felt he knew enough about the business to make a better go at it. "He already learned everything from his past workplace, he just needed the capital," Mercado recalled.
ADVERTISEMENT - CONTINUE READING BELOW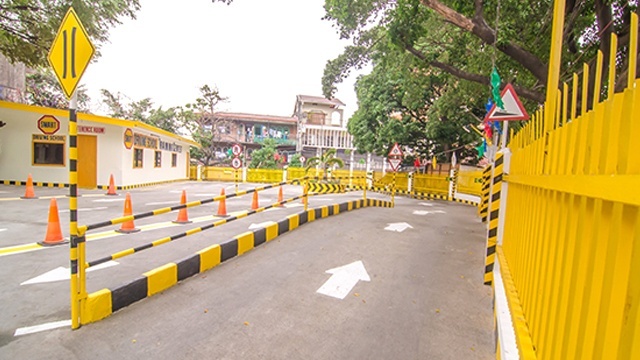 IMAGE Smart Driving School
Francisco got his first break to set up his dream business when a generous roadside eatery owner lent him some money to buy a second-hand Toyota Corolla. That became Smart's first training vehicle. Francisco frequented the eatery and got to know the owner quite well. The eatery owner also allowed Francisco to use the free space beside the restaurant, which became Smart's first branch in España Boulevard.
ADVERTISEMENT - CONTINUE READING BELOW
The Gavinos' knack for business propelled Smart's gains in the following years. "They know how to save for a rainy day," Mercado shared—literally. During the rainy season, when demand for driving lessons usually fall, they tapped other customer segments such as corporations, offering them services such as advisory and training their fleet drivers.
Francisco also hired only driving instructors whom he knew. About 95 percent of them were from his hometown in San Leonardo, a poor farming community in Nueva Ecija. "Because my boss grew up very poor and he knows what it's like to be poor, he made it a point to get people who are familiar to him," Mercado shared.
From small beginnings to rapid growth in Metro Manila and Luzon, Smart Driving School is next eyeing expansion to the Visayas and Mindanao, where growth is finally taking off under President Rodrigo Duterte.
Smart's rapid revenue growth came as total car sales in the Philippines doubled from 181,283 units to 359,572 units between 2013 and 2016, helping push the demand for driving lessons among new car owners. But the continued rise in car sales is being threatened by the prospect of higher excise taxes under the government's tax reform package.
ADVERTISEMENT - CONTINUE READING BELOW
Surprisingly, while the car industry is deeply worried by the proposed higher excise taxes on cars, which could dampen demand for new vehicles, Smart is not overly concerned. "People would still buy cars. Businesses would still buy cars. Families would still need cars," said Mercardo.
In fact, the company is planning to open its first branch outside of Luzon in Cebu within the next year or two.
*****
Pauline Macaraeg is Entrepreneur PH's data journalist. Follow her on Twitter @paulinemacaraeg