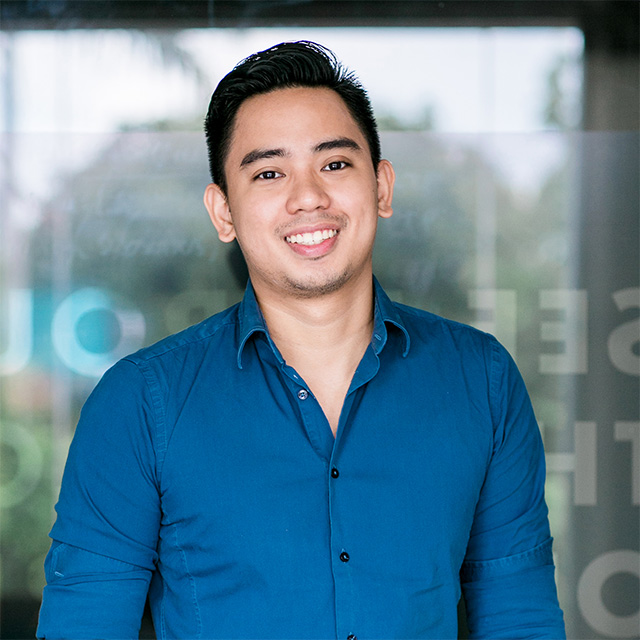 Kenn Francis Costales had a steady job as a brand manager for Procter & Gamble Asia but he always wanted to create assets for himself instead of just relying on his salary.
"Everyone thought I was crazy because I was going to turn down a huge salary," he said. "I knew I was smarter than my peers and bosses and I knew that I can reach my goals if I just put in the work."
ADVERTISEMENT - CONTINUE READING BELOW
He took a leap of faith and started Monolith Growth Consulting, a digital marketing firm. While he has bigger aspirations than consulting or agency work, he started with that type of business because he thought it was the most cost-effective business model.  
"Your starting operations expenses is zero (excluding business registration costs) and you only need some hustle and some expertise to start," he said.
Within their first year, Monolith Growth Consulting earned Php6 million from basically nothing. For 2017, their target is PHP 50 million.
Getting started
To start the business, Costales spent about Php75,000 for business registration and incorporation. Before he quit, Costales learned how to code and eventually built the company site himself.
"The main challenge when I started my business was to figure out how I can gather up a list of case studies. When I made my first pitch, I got rejected because I only had a strong reputation but no case studies related to my consultancy and agency work," he said.
ADVERTISEMENT - CONTINUE READING BELOW
He learned that this was not enough to close the sale. So he handled that challenge in two ways. First, he created an initial list of case studies by doing pro bono work for NGOs. He helped a couple of NGOs in Kenya and Hawaii on their branding and their digital marketing.
His second approach was enhancing his reputation by building a popular growth hacking site that helped him get about 2,500 subscribers.
"That subscriber base was essentially his initial set of leads," Costales shared.
He also did audits and cold emails. By auditing, he meant scraping job boards online for foreign companies who were looking for Facebook Ads Managers and PPC Ads Managers. After that, he checked the company names and found out about their founders through Linkedin. Costales shared that he targets mostly international clients and his current roster mostly includes clients from Australia and the US.
"I generated possible emails through emailgenerator.io and then verified the emails through bulk.email-checker.net. After getting verified emails of Marketing Managers, CEOs, and CMOs, I then emailed them video audits of their site and what can be improved," he explained his process.
ADVERTISEMENT - CONTINUE READING BELOW
Of course, it was important for Costales to be perceived as a thought leader in this industry to get more leads and the respect of his clients.
"I'm a big believer in education-based marketing. What this means is that you create a lot of content: blog posts, interviews in other people's podcasts or being a speaker in various events so that you can establish your expertise to your prospects," he said.
"If you have a strong reputation, clients will come to you. And if you do good work, they'll refer you to more clients. About 50 percent of our client base comes from referrals," Costales added.
His goal now is to bring Monolith Growth Consulting's expertise to Asia, specifically, in the Philippines because e-commerce and Software As A Service (SAAS) has been thriving here and they want to help these type of startups to accelerate their growth and revenue online through their digital marketing strategies.
ADVERTISEMENT - CONTINUE READING BELOW
Growing bigger and getting better
Costales' strategy worked and before long, he had seven employees working for him. Five are based in the Philippines and two based in Vietnam. Though he tried getting employees from other countries such as Taiwan, Finland and the US, he decided that having bulk of the employees in PH and a couple in SEA was the best combination.
In just a year, his team learned fast about digital strategies and marketing, including the optimization of the marketing funnel.
"It's never just about the ads. For example, we know that the average click-through rate (CTR) in Google for e-commerce is 1.7 percent and in Facebook, it's 1.6 percent. If the client's CTRs are below that benchmark, then we optimize the targeting, ad copy and ad creative by doing a lot of user research," he shared.
"If it's above that and it still doesn't make any sales, then we make drastic changes on the client site's landing pages by making sure it follows the best practices reports from Baymard and ConversionXL," he added.
ADVERTISEMENT - CONTINUE READING BELOW
To make their digital campaigns better, they also use an internal Facebook Ads Optimization Tool. When they work with clients, the goal is always to maximize the Return on Ad Spend (ROAS) so the tool first derives the ROAS from the Average Order Value and the Cost per Sale.
What their tool does is to break down the campaign and check which regions or segments the campaign works best by comparing ROAS. This means that the budget will be maximized because it is spent on segments or places where it performs better.
"We take this up a notch by first checking for statistical significance before excluding/including any segments," Costales added.
This tool is used by his team internally but soon, he also plans to sell it to other digital advertisers and marketers. For now, Costales and his team are happy whenever they reach a certain goal and make their clients happy by giving them their money's worth.
ADVERTISEMENT - CONTINUE READING BELOW
Costales mentioned one of the clients they've worked with, Arthur Murray Studios, a chain of dance studios in the US.
"The brief was to simply increase the number of inquiries that they get through Google AdWords and Facebook Ads. When we took over the account, they got about 45 inquires per month," Costales shared.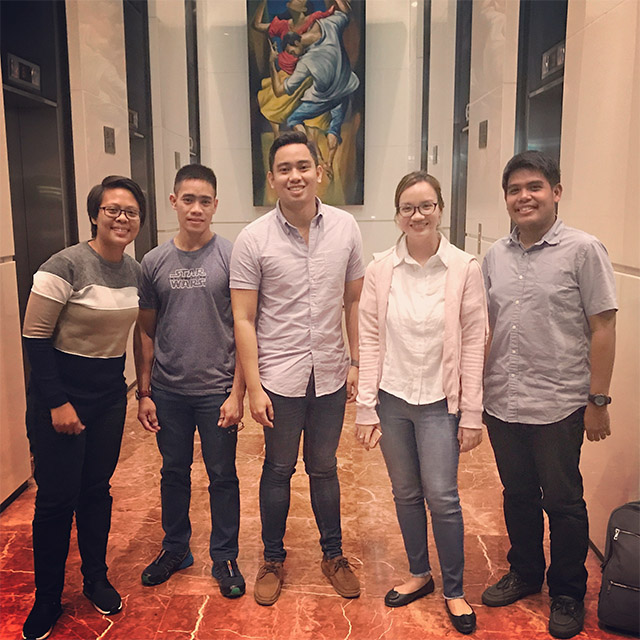 ADVERTISEMENT - CONTINUE READING BELOW
The Monolith PH Team: (from left)  Ella Eran, UX/UI Manager, Gideon Gallardo, Growth Marketing Manager,  Kenn Costales - Founder & CEO, Nica Valdeavilla,  Growth Marketing Manager, Christian Vibar, Growth Marketing Manager 
After four months, their optimizations got so granular that they helped them get 320 inquiries per month at a 70 percent cheaper cost per inquiry. The strategy was to customize each landing page to the keywords and interests that they bid on.
"For example, if we were making bids on "tango classes in San Francisco," then we would make a specific tango-related ad that's targeting San Francisco and it would have a landing page with the same content as well," he said.
"We did that level of customization for over 500 keywords and interests. Most marketers would try to generalize their campaigns, but going for that level of diligence always pays off for both your client and yourself," he added.
Two types of millennial entrepreneurs
ADVERTISEMENT - CONTINUE READING BELOW
Costales encourages millennials like him to pursue their own business if they're passionate about something and they don't like to rely on salary and savings alone.
He would classify millennials who are aspiring entrepreneurs into two types. The first is millennials like him who come from a low-to-middle class background and have to rely on their own savings. The second type are those who can borrow money from their parents.
If you fall under the latter category, Costales suggests that you should just borrow the money because you have a safety net. However, for millennials like him who belongs to the first category, he suggests saving up for about two to three years and living the "Spartan life."
"Don't go out too much, don't drink, just eat oatmeal/Milo and other simple dishes and don't go on vacations. Cash flow is extremely important and you need to increase your chances of survival by extending your runway as much as possible," he shared.
ADVERTISEMENT - CONTINUE READING BELOW
Second, you need to have a strong purpose for what you're doing. If your purpose isn't strong enough, depression will break you, according to him.
"Your purpose should be strong enough to make you bounce back in one to two days," Costales said.
Third, he suggests that one must be able to accept and live with the worst-case scenario.
"If you don't have the stomach to lose your support system and lose the lifestyle you once had, you may not be strong enough. That's how it really is. I like what Elon Musk said: 'Entrepreneurship is like chewing glass while staring at the abyss.'"
*****
Nicai is the marketing head of Rising Tide, a technology solutions company. She is also the Manila Bureau Manager of Probe Media Foundation's Mulat Pinoy-Kabataan News Network and a regular contributor for SPOT.ph. Follow her on Twitter, @nicaideguzman, and LinkedIn, https://www.linkedin.com/in/nicaideguzman 
ADVERTISEMENT - CONTINUE READING BELOW