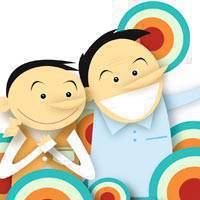 Make love not ads. This is the formula that Angeli Lambsdorff, managing director of local advertising group DentsuIndio, says can help businesses earn customer loyalty during these difficult times in the face of shrinking marketing budgets.
Lambsdorff's rationale is simple— a very satisfied customer tends to spread the word about the good experiences that they had with your products and services, in effect promoting your products for free.


"Before, satisfied customers can tell five people. Now, they can tell as many people as there are in their email address, or friends on Facebook and Friendster. Word of mouth is fuelled by positive experience, they recommend the brand," Lambsdorff said in a recent presentation at the Philippine International Franchise Conference and Expo 2009 at the Crowne Plaza Galleria Manila.
NEW CHALLENGES OFFER GREAT OPPORTUNITIES


With the economic crisis, companies face two major challenges: limited marketing budget and increasingly cost conscious consumers.


ADVERTISEMENT - CONTINUE READING BELOW
How does a business combat these problems and emerge on top? Lamsdorff shares cites some helpful tips:


1. Focus on existing customers: Lambsdorff said companies should focus on their existing customers "because they are yours to keep." Besides, it is five times more expensive to get a new customer than to keep a current one, she added.

 
2.Not all customers are created equal: "There are high-value customers, a small group that contributes majority of sales. The usual proportion is 33 percent of the high-value customers contribute 75 percent of the sales and profits," she said.


Naturally, it is best to protect the most valuable customers first if there is a need to choose who will be sacrificed because of budgetary constraints. With a limited marketing budget, she said focus should be directed on the high-value customers because they contribute more to your business