Drum up interest in your existing food cart, or start a new trend by creating new menu or putting a twist on old products.

Take, for instance, the all-time favorite siomai: It doesn\\\'t always have to be made from pork. Using deboned fish meat can even make your siomai healthier.

Worrying about the taste? This recipe gives siomai an exciting new flavor. You can use milkfish, bidbid (giant herring, which is similar to milkfish), tilapia or labahita (sturgeon fish).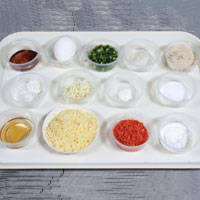 INGREDIENTS and approximate prices:
ADVERTISEMENT - CONTINUE READING BELOW
1 kg            Fish meat, flaked, P160/kg
1 pc            Egg, medium size, P5
2 packs        Molo wrapper (1.5?x1.5?), P33 per 60-pcs pack
Curing Mixture:
3/4 tablespoon  Salt, refined
1 teaspoon        Phosphate
1/4 cup             Chilled water
Extender Mixture:
1/4 cup            TVP Powder
1/2 cup            Carageenan
1/2 cup            Chilled water
Seasonings:
1/2 tablespoon White pepper, ground
2 tablespoons   Garlic, chopped finely
3/4 cup            Carrots, shredded
1/4 cup            Young green onions, chopped finely
1/2 cup            Cheese, grated
1 teaspoon       Paprika
2 tablespoons   Sesame oil
1 teaspoon       BF Blend
You can buy the ingredients for the extenders and the curing mix at Ultima Entrepinoy Forum Center (contact details on the last page). You may choose not to use extenders and still have a good profit. However, the product may shrink while being cooked if you don\\\'t use extenders.