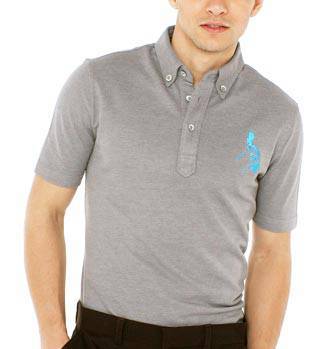 It was in 2000 when Joey Qua, fresh from the United States, came home and took over the reigns of the now nearly 40-year-old Collezione brand from his father, Henry Qua.
Seeking to bring back the classic brand while appealing to a new and younger generation, his decision to get designer Rhet Eala as creative director in 2005 created a retail wave that has since brought back their trademark key logo into the scene and placed the now revitalized Collezione C2 shirts in nearly every closet in the country.

What was your honest assessment of the brand when you took over it in 2000? Did you think it was still relevant?

In the late 1990's I felt that Collezione needed to be modernized and updated. The brand had been around for a quarter of a century at that time and was doing okay. However, I felt that more could be done and we could build on our brand equity at the same time make it relevant to today's generation.

 And what was your plan to make that happen?

With the blessing of my father, we established Collezione C2—standing for Collezione's second generation. And our mandate was to modernize and revitalize the mother brand through freestanding stores around the country since before, it was only represented in department stores. I also came to an agreement with my father that I will set up an independent office that will come up with different sets of designs from a younger set of designers and managers that I will handpick. They will introduce new designs, concepts, and operating systems.

How different is your management style from your father's?

My father's office was more old-school while I come from a different generation with fresh ideas from my exposure and education. This was an important element in the success of this strategy. It enabled us to come up with truly different designs that were considered unique from the mother brand. This strategy also gave the brand a more universal appeal to the today's Filipinos, who are more well-traveled, globally exposed, and whose sensibilities have evolved through the years.

What's the most important thing you've learned with regards to the business in the last five years?

Other than hard work, it's perseverance, patience and a whole lot of luck. Helping other people succeed makes one succeed. Plus, staying true to your vision and working with a team that you trust, that goes a long way.

What goes through your head spot people wearing your shirts?

Spotting people in the middle of a crowd wearing our shirts, not only here, but also abroad gives me great satisfaction of being a Filipino. Moreover, it makes me feel good to see that our compatriots are proud to wear the Collezione C2 brand.
ADVERTISEMENT - CONTINUE READING BELOW

Photo courtesy of  Collezione C2.