The main sales pitch of brands is its advertisement. But what do you do when the ad says something that the brand didn\\\'t wish to say?

Over the weekend, Nivea, a skin care brand unveiled its new ad which immediately became an online situation, from Twitter to Facebook and everything in between, but not in the way that the brand executives hoped for.

Look at the ad and see for yourself what the buzz abroad is all about.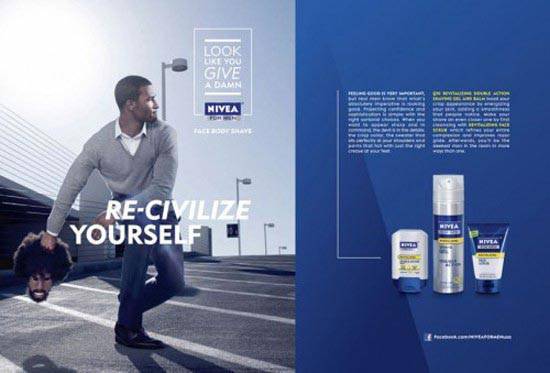 Most of the feedback, based on the Facebook page of Nivea said that the ad implies that wearing an "afro" is a sign of being uncivilized.

A few hours later, Nivea immediately pulled out the public relations blunder and issued an apology on its Facebook page saying: "Thank you for caring enough to give us your feedback about the recent "Re-civilized" NIVEA FOR MEN ad. This ad was inappropriate and offensive. It was never our intention to offend anyone, and for this we are deeply sorry. This ad will never be used again. Diversity and equal opportunity are crucial values of our company."
ADVERTISEMENT - CONTINUE READING BELOW
The company also released a statement to CNN saying: "After realizing that this ad is misleading, it was immediately withdrawn."