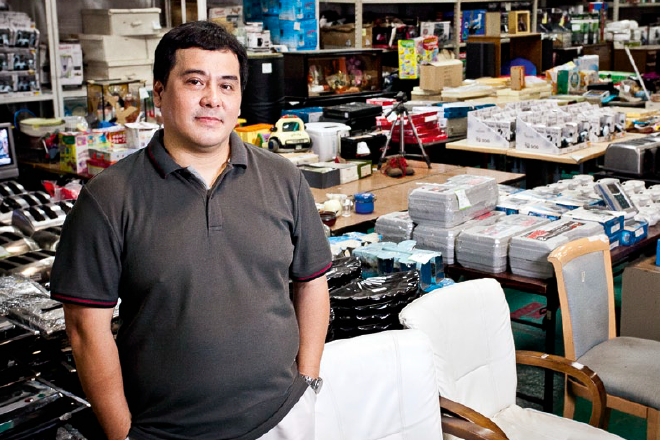 The advantage of always having everything you need can quickly become a liability when you simply have too much. Having surplus assets and equipment can hamper rather than help you grow your business, especially if space and storage costs are left unmanaged.

Surplus assets can be almost anything—computers, office desks, and other outdated and retired equipment and furniture. "These are things we might have, whether they be old, slightly used, or brand new," says Gerry Tiu, owner of JMJ Auction Services. "This is true for a lot of businessmen who have a lot of unsold items, or businesses with a lot of returned goods."

Fortunately, there are ways to profitably dispose these items, without having to write them off as losses. As the adage goes, one man's garbage is another's treasure. Entities like JMJ Auctions specialize in holding public auctions so that companies can turn idle materials into liquid assets.



What is a public auction?

A public auction is the sale of selected items to a pool of bidders. "The kind of auction that JMJ Auctions runs is the 'English' type, where bidders openly compete by raising a low starting bid until no bidder is willing to raise it further," explains Tiu. "We created a system where people or companies from different areas can bring and consign their excess items for scheduled live auctions. In return, they can participate in our auctions and buy things they need or like."

How much are items sold for?

There are general price points for items, although the actual going price depends on the bidders present and on the supply and demand of the items. "The bidders themselves dictate the pricing or value of the goods," says Tiu.

This means that items can be very cheap or very pricey depending on the demand from the buyers present during the auction. Putting your surplus items up for auction may yield significantly higher returns if there is a perceived demand for them in the market. JMJ Auctions makes sure to find the right buyers for a given consignment in order to maximize profits, not only for itself, but also for the consignee.

Why auction?

Selling your items via auctions gives the seller a broader market with a guaranteed sale as opposed to haggling with individual buyers. In addition, auctions create an unexpected source of income for businesses and individuals saddled with idle assets or even debt.


ADVERTISEMENT - CONTINUE READING BELOW
This article was originally published in the May 2012 issue of Entrepreneur magazine and was recently updated by the online editor. Subscribe to the print or digital version here.    

Photo by Dairy Darilag