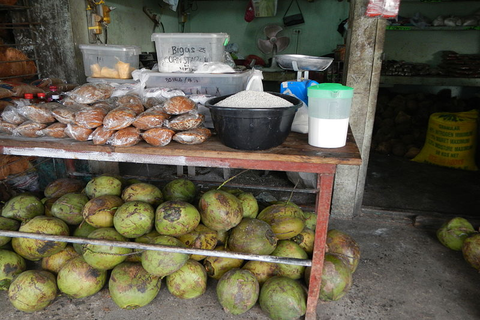 <>Everyone has a vision. Whether it is big or small, it should be considered, assessed, and/or executed. And for it to be successful, appropriate actions must be taken. Ma. Victoria Magkalas, of DTI's Bureau of Micro, Small, and Medium Enterprise Division, shared a list of recommended tasks when starting up a business. During a recent briefing with would-be entrepreneurs, she identified six steps to be taken when putting up a business.
Step 1: Assess yourself

Before taking a major move, you must know yourself very well. Are you really ready for entrepreneurship and the risks that come with it? Can you make use of your abilities and interests? Will your weaknesses pose an impact? Do you have enough experience required for starting a business? Are your resources enough? What is it that you are passionate about?
These are just some of the questions that need to be answered before you plunge into the deep abyss, which is putting up a business. Answers to these, can help you create your own business plan.
Step 2: Choose the right project

While assessing yourself and answering those questions, ideas on where to start looking for business opportunities may pop up. At this stage, one must find and determine the business that is tailor-fit for him/her. Magkalas has a very important and helpful tip: find a gap. Know what irritates you the most. Determine what it is that could fill this "gap." Who knows? It just might be the perfect business to pursue!
Magkalas has another reminder that she thinks successful entrepreneurs will have to agree with her: "Never start a business you have no knowledge of, as the tendency to fail is very high. When you have found the business that is fits you, study everything that needs to be studied and form a business plan."
Step 3: Form a business plan

The business plan is your business' blueprint. It contains everything that needs to be settled: marketing (this includes a research on the industry you are entering, the market share of current players, competitors, and the 7Ps of marketing---product, pricing, promotion, place, packaging, positioning, and people), production (this contains your store layout), organization and management (the structure of your company and the people who will man your business), and finance (financial statements, balance, income, cash flow, ratios— digits that will tell the condition of your company).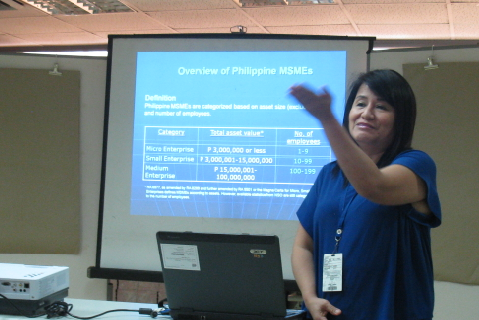 Another important thing that should be included in business plans, according to Magkalas, is the business continuity plan. It helps ensure the operations of a business even when it is exposed to various internal and external elements that may pose a threat. This is important for businesses especially in countries frequented by typhoons, storms, and other calamities.
Step 4: Find your source of funding

When a good business plan is already set, you need a good source of funding before you could actually launch the new business. There are two types of fund you can possibly get---formal (traditional loans from banks) and informal (financing from credit unions, loan sharks, and other sources).
It is a fact that applying for formal loans is very tedious. Magkalas recommends forming or joining an association, a cooperative, or a group that banks are most likely to lend money to. Any of such groups may serve as "conduits" that can provide financing to individual members.
Step 5: Implement
With the money and the business plan at hand, by this stage, one must be ready to open the business. Be warned that running an enterprise can be tiresome. The owner's ability and patience to operate and/or supervise will be put to test. Work could take up long hours and unwanted/unexpected responsibilities may arise. But overall, the experience will be fulfilling.
"Aside from earning a profit, there are other wonderful things that one can get from a business such as a feeling of self-recognition, satisfaction, and security," Magkalas added. One reason why it is advisable to put up a business that you really love or enjoy doing is that it would feel less like working; instead, it may feel like you are just expressing your creativity, doing a hobby, or practicing a profession.
Step 6: Evaluate
To be able to decide whether to close, expand, or venture into another business, it is a must to gauge how the current business is doing. How much is the profit/loss? Or did it just break-even? If the business is failing, go back to the first step. Maybe there is something wrong in your self-assessment or you may have chosen the wrong project.
There are a lot of other factors that could go wrong. Identify the problems and find out what could be done to resolve those as you continue running the business. If things are doing well, continue and aim to earn more by expanding or seeking other business opportunities that would ideally complement the first business.
Aside from these steps, Magkalas identified different skills and traits that are important when starting a business such as systematic planning, goal setting, information seeking, persuasion, networking, and self-confidence. She identified self-confidence as the most important for her, as one must first have to believe in himself before he can do great things through a business.
ADVERTISEMENT - CONTINUE READING BELOW