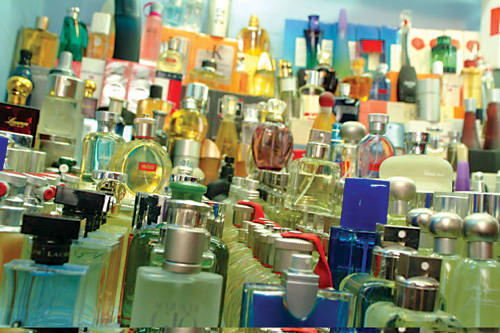 It's not only possible, but could in fact be quite easy, to put up a business on a budget. Thanks to the idea of one industry trailblazer, ordinary Filipinos can enjoy the sweet smell of success, literally and figuratively. Fred Reyes, chemist and owner of Chemworld Fragrance Factory, has made it possible for anybody to start a fragrance business for P10,000 or less—about the same cost of an entry-level smartphone.
Before you venture into any kind of business, Reyes advises that it should be something you have adequate knowledge of, and which you feel really passionately for. He stresses that these two factors are absolutely essential for your business to succeed.
But what does knowledge really consist of? "Knowing your business means studying your competition, learning the needs of your target customers, and having reliable suppliers. Chemworld will provide all these, plus more, if you decide on a perfumery business," Reyes says. "Through experience and exposure, you will become more intimate with the specific conditions in your chosen business."
ADVERTISEMENT - CONTINUE READING BELOW
You should also have a vision for your company, Reyes adds, "because in the times that your business will go through roadblocks and potholes, this vision, your dream will be the motivating factor that will sustain you through periods of uncertainty." But a good entrepreneur will be sustained by his conviction that his business idea will work, and that success "is just around the corner," he says.
These aren't just empty words, since they come from a man who has spent more than 20 years in the business. Cashing in on his database of formulations for skin care and fragrances compiled over the years by his first company, Chemworld Marketing Corp., Reyes started to put the database to good use and launched Chemworld Fragrance Factory.
Perfume Popularity

At first, Chemworld provided free training to church groups on candle making, soap making, and perfume making in 2004.  But perfume making proved to be the most popular, and Reyes attributes it to the "mysterious aura" behind perfumes. He also notes that a perfume business requires little capital but returns two to three times the investment.
ADVERTISEMENT - CONTINUE READING BELOW
Owing to the popularity of the business, Chemworld started to conduct perfume-making seminars three to four times weekly, reaching some 1,000 participants every year. The seminars, he says, go beyond teaching perfume making. They include discussions on street-smart marketing strategies based on actual experiences, defining market niche, costing, and pricing. To date, Chemworld has trained over 6,000 perfumery entrepreneurs who continue to avail of free post-seminar consultations and industry updates.