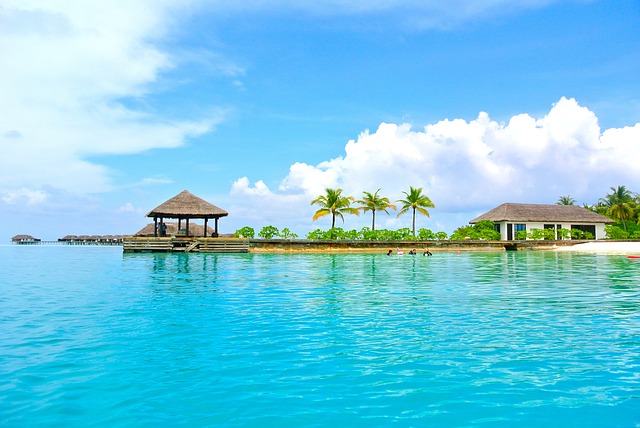 A travel agency goes beyond offering tour packages. Efficient coordination, thorough research, and excellent service are needed to run the business.
According to the Department of Tourism (DOT), visitor arrivals in the Philippines reached 3.917 million in 2011, exceeding the government's target figure of 3.7 million for that year. This number is expected to go even higher this year, thanks in part to active promotions at trade fairs and road shows, both local and international.
With a growing market, a travel agency is a viable, moneymaking venture. You can operate one on a full-time or part-time basis, at home or in a commercial space. This business, however, is most suitable for those with a knack for organization and enough patience to conduct extensive research for great deals.
If you book "at least three to four group tours in a month, you are almost sure to make a profit," points out Greenie Dee, executive vice president of Pan Euro International Inc. The company, which is based in Ermita, Manila, caters to about 1,000 clients a year.
ADVERTISEMENT - CONTINUE READING BELOW
Like most businesses, it's important for a travel agency to offer value for money. "People are looking for the most affordable tour packages, and at the same time, the best services they can get. When you put these two together, people will definitely come back to you," says Noilyn "Jojo" Estillore-Pinzon of Pink Suitcase Travel and Tours, located in Cainta, Rizal.
What are the other essential concerns in putting up a travel agency? Dee and Pinzon share some advice:
Investment cost. You'll need to spend around P50,000 to P100,000 to initiate operations. But if you're planning on a corporation or partnership, a minimum of P500,000 working capital is needed.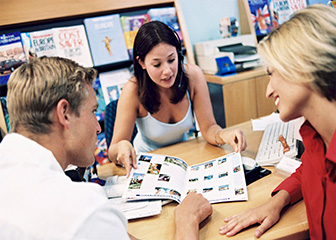 Space. When choosing a location, always think about your clients. "It is advisable to have a space and location that's safe and accessible to your clients," Dee advises.
ADVERTISEMENT - CONTINUE READING BELOW
A 10 to 15 square meter space is enough for a home-based travel agency, but a commercial location is the more advantageous choice because it will allow you to get walk-in customers, Pinzon says. A commercial space could measure 60 to 200 sq m, depending on the range of services you intend to offer and the type of clients you want to serve.
"Office rental ranges from P20,000 to P40,000 for a 50 to 70 square meters in Manila. The Makati area is normally pricier," Pinzon notes. Landlords usually ask for three to six months' worth of advanced deposits for rent and utilities.
Furniture and equipment. Computers with a reliable centralized reservation system (CRS) such as Amadeus, Abacus and Galileo are a must for travel agencies. CRS is used by travel agents for bookings and reservations, complemented by a fast and reliable internet connection.
Have at least two telephone lines and a fax machine. An office mobile phone is advisable to save on communication costs. "Some clients also find it more convenient to communicate by SMS," Dee explains.
ADVERTISEMENT - CONTINUE READING BELOW
You also have shell out money for office furniture and equipment such as desks, chairs, storage cabinets, printers, a vault, and a photocopying machine.