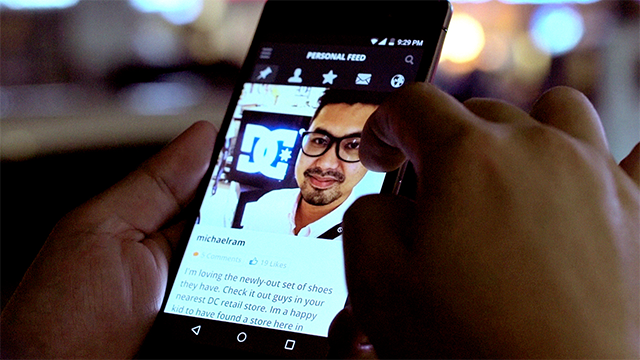 Call them what you will—ambassadors, advocates, champions—but these prominent personalities have become a crucial part of contemporary image-building online. What was once the territory of celebrity endorsers and bloggers has now been democratized by Hoy!, a rewards app that splits the difference between social media and brand loyalty.
ADVERTISEMENT - CONTINUE READING BELOW
Its Cebu-based founders, CTO Royce Albert Dy, a Full Stack developer and iOS engineer, and CEO Seph Mayol, describe their innovation as "not just a social network for brands, but also as a social media influencer agency."
It makes evangelists out of everyday supporters: Users get to choose which brand they want to patronize from the app's rewards list. They then post a selfie featuring one of its products on their Hoy! timeline. Entries, which can be linked to their Facebook account to reach a wider audience, must clear a goal—that is, reach a certain amount of likes from their fellow Hoy! users and Facebook friends. "If your post gets the exposure that the campaign requires, you get a real reward from that brand," explains Mayol, who is also its design and strategy head.
ADVERTISEMENT - CONTINUE READING BELOW
Instant gratification, a powerful motivator, is what drives the app. Its user base doesn't grind to earn points or badges, they're treated to tangible perks such as freebies and discounts. Naturally, the redeemable prizes are sponsored by the brands themselves—a clever marketing move in itself. "If you are not [part of] its market or customer, you might be converted to one. And if you already [are], you'll have this sense of loyalty to the brand," he adds.
The idea hit Mayol during a viewing of Transformers, a film that didn't shy away from product placement in between CGI-laden action scenes: "I asked myself, 'What if there's a camera in front of us, in all of our daily activities, just like actors in movies? How many brands do you think you could show to your audience?'" The Philippines has held steadfast to its reputation as the selfie capital of the world; Filipinos online were already vocal about their brands of choice. Hoy! quickly capitalized on an existing, if not thriving, trend.
ADVERTISEMENT - CONTINUE READING BELOW
The app, available on iOS and Android, has already amassed thousands of users. To ward off trolls and fake accounts, Hoy! has developed its own facial recognition technology: it checks your face against all its verified users, followed by a live user verification to guarantee the legitimacy of your submitted face photo.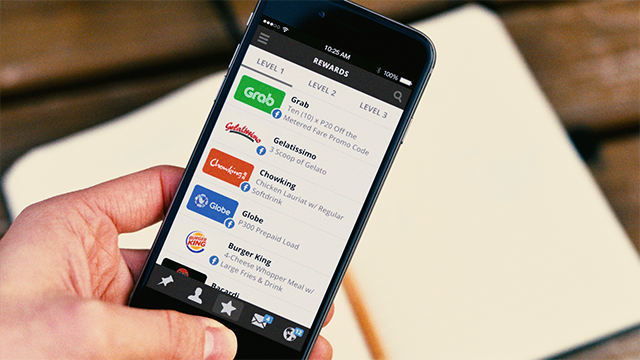 ADVERTISEMENT - CONTINUE READING BELOW
Success hinged on finding merchants who believed in their concept, so the founders had to be hands-on in pitching the startup; to that end, Mayol spent months flying back and forth between Cebu and Manila to secure partnerships. Since its formal launch in July, Hoy! has already recruited over 40 big-name brands, local and international alike, across various industries to participate—these include the likes of AirAsia, Grab, Globe, Smart, Giordano and Pancake House. "By aggregating a wide variety of brands that cater to different markets at different age groups, Hoy! provides a one-stop app for our users," he says, drawing parallels between the app and the ecosystem of a commercial mall, where a variety of businesses benefit from a shared space.
Plans are underway to introduce two new selfie campaigns for its merchants that are tailored to their marketing preference, be it submissions-based or likes-based. A video selfie campaign will also be launched within the year, which Mayol hopes will give their influencers more room for creativity. "We want Hoy! to be an add-on tool to your daily activities, an app that you could use whenever and wherever you are," he explains. "It is an enjoyable way and better alternative to create brand or product awareness to the public."
ADVERTISEMENT - CONTINUE READING BELOW
*****
Victoria Vizcarra is a freelance writer who covers business, technology and lifestyle. A regular contributor for Cosmopolitan and FHM magazines, she is also the former features editor of Entrepreneur Philippines magazine.